Cash-strapped 9/11 Tribute Museum to close after NYC TURNS ITS BACK on memorial to fallen heroes
The Greenwich Street museum, which opened nearby on Liberty Street in 2006, has struggled to stay financially sound since the Covid-19 pandemic began LOWER MANHATTAN, NYC: The 9/11 Tribute Museum in Lower Manhattan, a nearly 30,000-square-foot space three blocks from the World Trade Center site, permanently closed its doors on Wednesday, August 17 afternoon, just weeks before the 21st anniversary of the terror attacks. The Greenwich Street museum, which opened nearby on Liberty Street in 2006, has struggled to stay financially sound since the Covid-19 pandemic began in 2020.
"Financial hardship including lost revenue caused by the pandemic prevents us from generating sufficient funding to continue to operate the physical museum," co-founder and CEO Jennifer Adams-Web told ABC7. "We're millions of dollars in debt with our lease, and to try and make that up on top of our annual operating cost is almost impossible without visitors or some intervention from our government," Adams-Webb added.
RELATED ARTICLES
Ayman al-Zawahiri DEAD: Al-Qaeda chief killed in HELLFIRE attack as he 'stood on his balcony'
9/11 mastermind Khalid Shaikh Mohammed, 4 accomplices may be SPARED from death penalty
Officials said that the museum on Greenwich Street, which is distinct from the 9/11 Memorial and Museum at Ground Zero, will maintain an online presence, allowing them to continue providing educational resources and support to the 9/11 community. The Tribute Museum's 9/11 community of survivors, first responders, residents, and family members will also be closing the Tribute Guided Walking Tour program.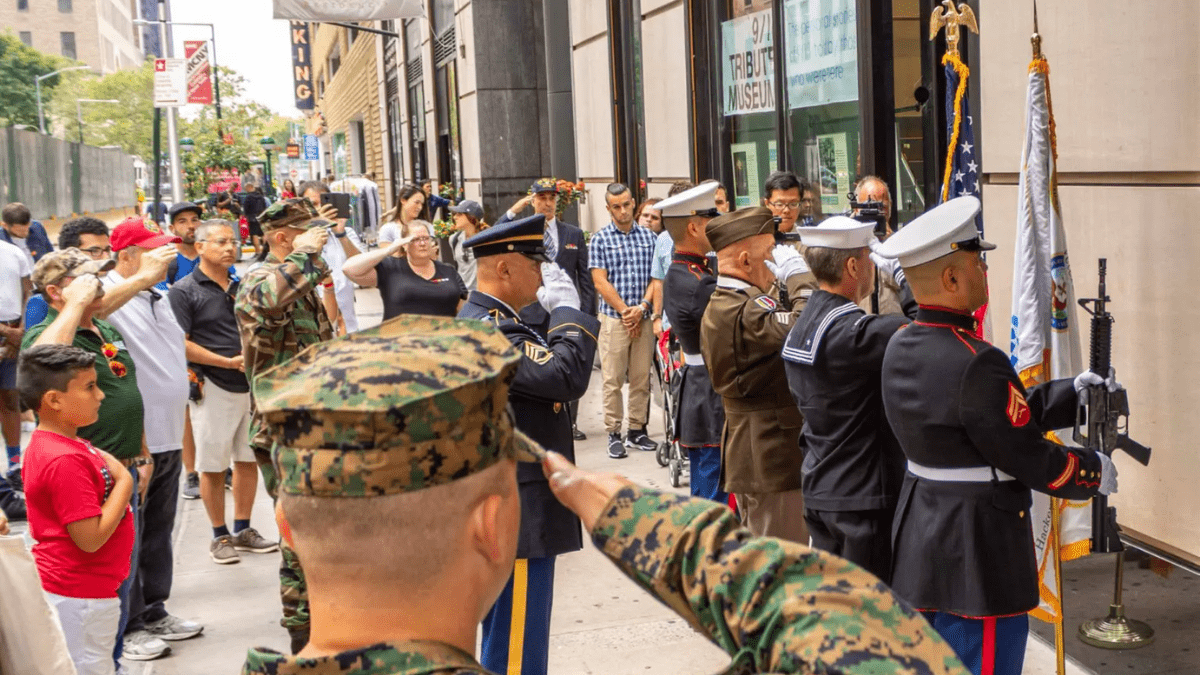 "Two-thirds of our income revenue annually comes from our earned income from admissions," Adams-Webb told The New York Post. "We were completely closed for six months in 2020. We had been averaging 300,000 visitors a year … and last year we had a total of 26,000 visitors, so it completely annihilated our earned income." "There's no way we're going to be able to dig out of this at this rate," said Adams-Webb. "We need the state or the city to step in with other partners to be able to say, 'We value you. We want to save this organization,' but at this point, we can't continue to dig into a hole", she added.
The September 11th Families' Association, which founded the 9/11 Tribute Museum, is collaborating closely with the New York State Museum to accommodate the transfers. The Association is working with all of its donors to ensure that the exhibits and artifacts are handled with care. The September 11th Families' Association was founded in November 2001 to give the 9/11 community a voice and support. Since then, the museum has welcomed over 5 million visitors to learn from the personal perspectives of the 9/11 community.
The center's closure infuriated the New York political establishment, including former Governor Andrew Cuomo's ex-secretary, Melissa DeRosa. She tweeted Wednesday, August 17, ''This cannot stand. The State handed $1B+ over to the billionaire owners of the Buffalo Bills - they have to stop this''.
---
This cannot stand.

The State handed $1B+ over to the billionaire owners of the Buffalo Bills — they have to stop this.#priorities

NYC's 9/11 Tribute Museum to close: 'It's a huge loss' NYC's 9/11 Tribute Museum to close: 'It's a huge loss' https://t.co/igbTDoirna

— Melissa DeRosa (@melissadderosa) August 17, 2022
---
Share this article:
Cash-strapped 9/11 Tribute Museum to close after NYC TURNS ITS BACK on memorial to fallen heroes