Who is Judge Nina Morrison? Republicans tear into Biden's 'soft-on-crime' nominee
52-year-old Nina Morrison has been nominated to be US district judge for the Eastern District of New York (L-R) US district judge nominee Nina Morrison was grilled by GOP Senators Josh Hawley, Ted Cruz, and Tom Cotton on Wednesday, February 16. (CSPAN)
President Joe Biden's nominee for a lifetime seat on a New York court was grilled by Republican senators on Wednesday, February 16, for being soft on crime.
52-year-old Nina Morrison has been nominated to be US district judge for the Eastern District of New York. She was one of four candidates appearing before the Senate Judiciary Committee, but most of the 11 Republicans on the committee, including Senators Ted Cruz (Texas), Josh Hawley (Missouri), Tom Cotton (Arkansas), focused all their attention on her.
RELATED ARTICLES
Ted Cruz slams Dems for canceling Joe Rogan while overlooking Howard Stern
Amy Barrett flaunts blank pad to show she faced grilling without taking notes
Who is Nina Morrison?
Morrison is currently serving as the senior litigation counsel at the New York-based Innocence Project, a controversial organization that aims to exonerate wrongfully convicted people through DNA testing as well as reform the criminal justice system to prevent future instances of injustice. Biden nominated Morrison to be the US district judge for the Eastern District of New York -- a lifetime position.
Texas Senator Cruz accused the candidate of promoting soft-on-crime policies and questioned her about her work towards the welfare of those of were wrongfully convicted. "The whole of your record is deeply disturbing," Cruz told Morrison. "Across this country, Americans are horrified at skyrocketing crime rates, at skyrocketing homicide rates, at skyrocketing burglary rates, at skyrocketing carjacking rates. All of those are the direct result of the policies you've spent your entire lifetime advancing."
Morrison, who was an adviser to progressive Philadelphia district attorney Larry Krasner's transition team in 2017, was asked whether she thought the city was safer with Krasner at the helm. "I do not consider myself an expert on crime statistics," Morrison responded. "You have no view," Cruz interjected. "I can certainly talk about the cases that I've worked on in Philadelphia," she added.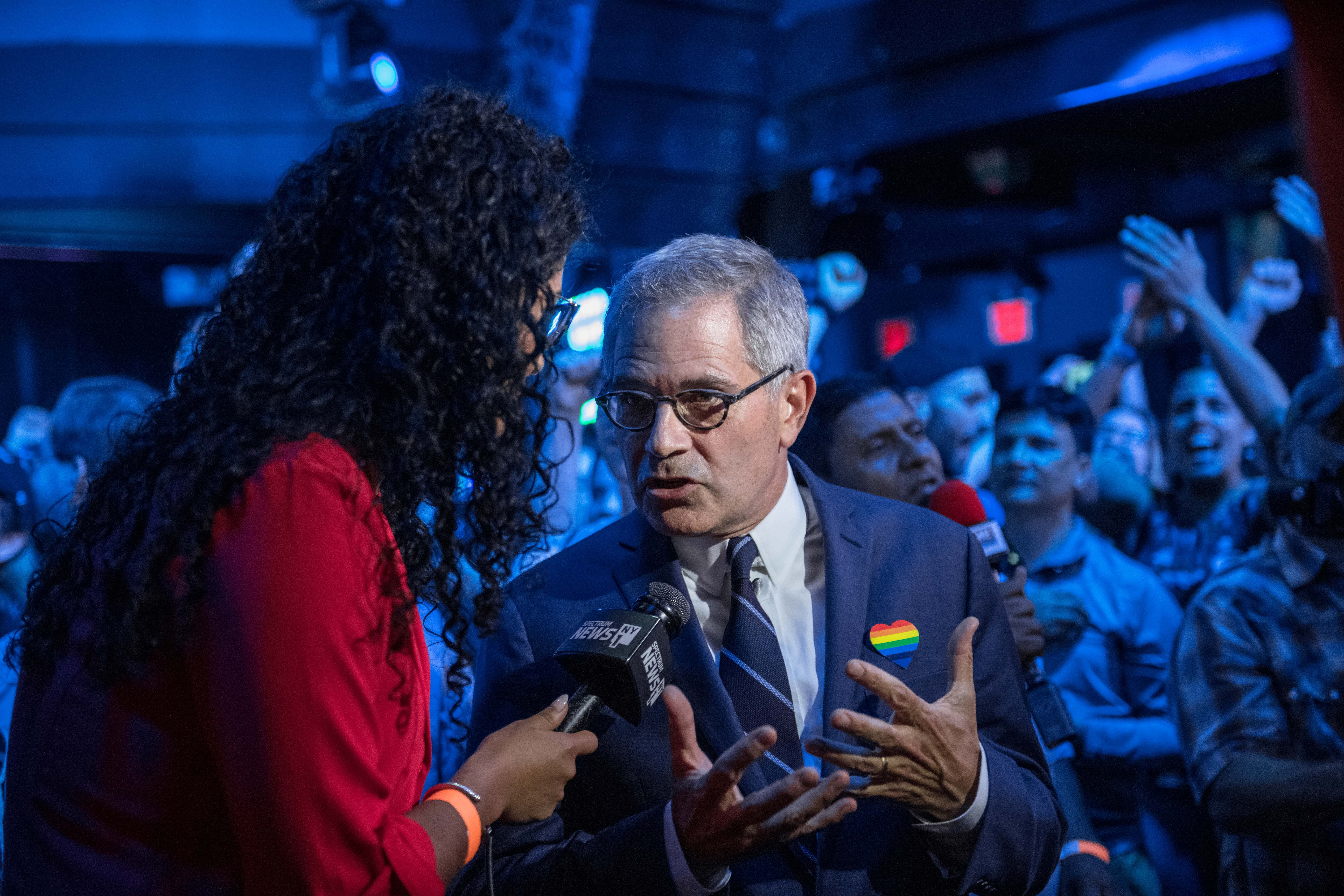 "Why do you keep advising radical district attorneys who let violent criminals go and result in homicide rates skyrocketing?" Cruz continued. "Do you care about the innocent people being killed because of the policies you're implementing?" Morrison told Cruz that her work solely dealt with re-evaluating past convictions and not formulating policies for fresh convictions. She claimed that her work had been lauded in Cruz's home state of Texas. "In Senator Cruz's home state of Texas, there was a law passed in the name of one of my former clients to try to make it easier for the wrongly accused to get access to exculpatory evidence because of proven misconduct in that case," she explained. "That was unanimously passed by a primarily Republican legislature." Nonetheless, Cruz later tweeted, "Progressive district attorneys and judges are letting crime run rampant. Murder rates are sky-high. Is that progressive?"
Meanwhile, Sen Hawley of Missouri told Morrison he planned to oppose her nomination along with any other Biden nominees who are "soft on crime." The senator cited a decision by a circuit attorney in his state's second-largest city, St Louis to release people who had been apprehended during the violent George Floyd riots in 2020. "I will oppose you and anyone else the administration sends to us who do not understand the necessity of the rule of law," Hawley said.
Arkansas Sen Cotton referenced one of Morrison's clients, Ledell Lee, who was put to death in Arkansas in 2017 for the murder of Debra Reese, 26, in 1993, after previously being convicted on two rape charges. Four years after he was executed, however, a different individual's DNA was found on the murder weapon. Earlier this month, Cotton also declared that he would refuse to vote for any judicial nominees after the Justice Department failed to respond to him about why it did not assist US Marshals being sued over their defense of the Portland federal courthouse during the George Floyd riots in 2020.