Is Netflix's 'Sex/Life' based on a true story? Billie's diary may exist! Netflix's 'Sex/Life' has been garnering all the attention courtesy to raunchy sex scenes. 'Sex/Life' is the story of mother-of-two Billie, who is married to Cooper (played by Mike Vogel) but is bored to death with her role of 'stay at home mum' and secretly yearns for the excitement and sexual freedom of her youth. She begins documenting her sexual desires and previous encounters with ex-boyfriends in a journal. Now, it turns out the series is much more than just fantasy-fiction and that the 'journal' is actually real.
Billie (Sarah Shahi) begins to reminisce and document the lust for her previous sexual adventures with ex-boyfriends, yearning for all the passionate sexual encounters she had. The quickies in a car and the swimming pool sessions with music label heads all of which sent fans into a frenzy are apparently inspired by real-life events.
RELATED ARTICLES
Netflix 'Sex Life': Size of Adam Demos's 'manhood' revealed as friends dish the TRUTH
Netflix 'Sex/Life': Adam Demos's 'manhood' is FAKE! Report sheds light on shower scene
The sex scenes on 'Sex/Life' are inspired by BB Easton's 2016 novel '44 Chapters About 4 Men'. The diary-style novel, is more of a memoir, which follows a school psychologist and mother-of-two who pens down her deep and dark sexual fantasies in her journal after her handsome but dull husband couldn't satisfy her. The preview of the books reads, "I was going to dedicate this book to my husband, but seeing as how he doesn't know and must never, ever find out that ikt exists, I decided to dedicate it to you, my dear sweet reader." Easton currently lives in the suburbs of Atlanta, Georgia, with her husband, Ken. The couple has two children. She quit her job as a school psychologist to write books about her punk rock past and deviant sexual history full-time. She's also the author of 'The Rain' triology.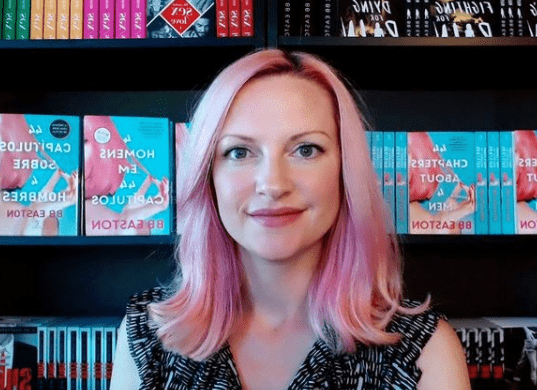 Speaking to Oprah Daily, the author said that journaling her desires for a thrilling sex life helped her get through a mid-life crisis. "That was the most cathartic experience for me. It helped me form a bridge between my current life and the girl I used to be. I was living my current life but I was writing about all these fun experiences and it helped me feel like I was the same person, " she said.
'Who is Billie?'
Fans had all kinds of reactions when they got to know that the show is based on true events. While some said it's 'crazy', some had a hard time believing it was based on real-life incidents. One fan wrote, "Watching Sex/Life and I have to revoke my hor card. These women were doing it up like I have never seen it before. The fact that it's based on a true story is mad to me." Another tweeted, "I don't believe that Sex/Life is based on true story. Sure there's a lot of Billie out there but there's no way a Cooper exists in real life. I mean. He literally did everything for her." One fan asked, "@Theonlynijahhh who tf is Billie fr I wanna know this bitch."
---
Watching Sex/Life and I have to revoke my hor card. These women were doing it up like I have never seen it before. The fact that it's based on a true story is mad to me.

— Meliodas (@Tiniwana) July 5, 2021
---
---
I don't believe that Sex/Life is based on true story. Sure there's a lot of Billie out there but there's no way a Cooper exists in real life. I mean. He literally did everything for her. 🤣

— serotonin (@anobakasipwede) July 5, 2021
---
Share this article:
Netflix's Sex Life based true events Billie diary real novel 44 chapters about 4 men fans say crazy