Netflix 'Sweet Girl' Ending Explained: Did Ray avenge his wife? SHOCKING twist alters everything Spoilers for 'Sweet Girl'
Jason Momoa's latest action flick 'Sweet Girl' has finally been released on Netflix and fans are showering praise on the actor's newest venture. The movie revolves around a devastated husband Ray Cooper (Momoa), who lost his wife to cancer after a big pharmaceutical company, BioPrime, stopped rolling out a drug that could have saved his wife Amanda (Adria Arjona).

Later, it is found that the pharmaceutical company had done this on purpose and that did not go well with Ray. The protagonist calls the CEO of Bioprime, Simon Keeley (Justin Bartha), and threatens him that he will hunt him down and kill him. A few months later, we see Ray trying to deal with his wife's death and also taking care of their daughter Rachel (Isabela Merced). However, his sole motive is to avenge his wife's death.
RELATED ARTICLES
Netflix 'Sweet Girl' Full Cast List: Meet Jason Momoa, Isabela Merced and others from action flick
What is Jason Momoa's net worth? 'Sweet Girl' star makes $600K per episode for Apple TV+ 'See'
He gets a phone call from a reporter who could have helped him exposing these people. Sadly, he is killed in a train by Amos Santos (Manuel Garcia-Rulfo). But, Ray doesn't stop and continues planning on how to get justice. Meanwhile, his daughter accompanies him everywhere he goes.

So, does he get the revenge? Or there is a twist in the tale? Let's find out what happened at the end of 'Sweet Girl'.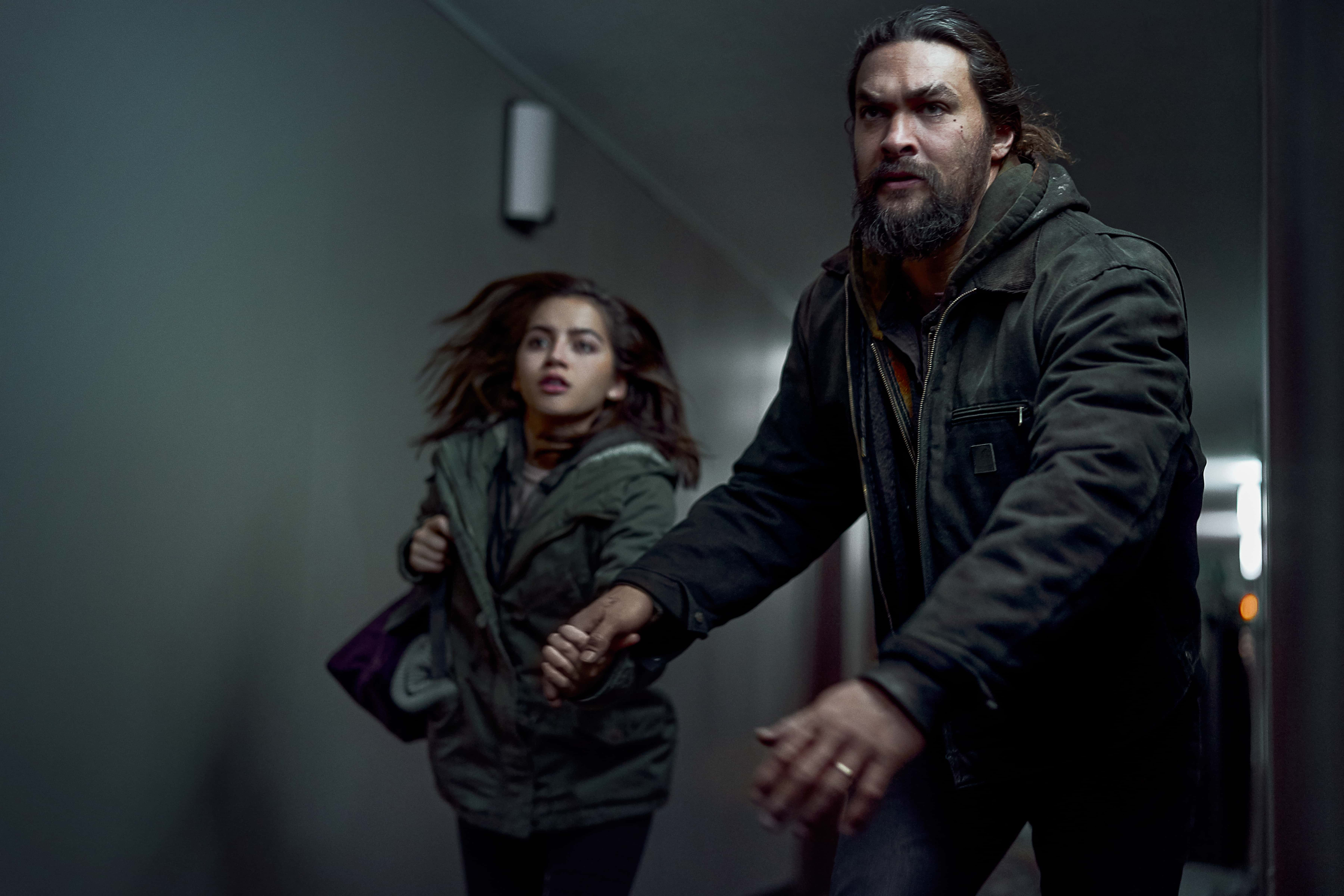 'Sweet Girl' Ending Explained
Ray is on a journey to take revenge. First, he kills Keeley and is close enough of killing Keeley's partner, Vinod Shah (Raza Jaffrey). Ray makes a plan to divert Vinod's car to a road that is not accessible after a given point and traps him. However, Santos has also reached there. When Ray was very close to getting the name of the person behind everything, Santos kills Shah by putting a bullet inside his skull. He shoots at Ray as well but he manages to escape with his daughter.

After a while, they change their vehicle and steal a small towing truck. A few moments later, Ray spots Santos' vehicle and gets inside the diner to talk to him. He says they have three options to end this. The conversation concludes when Santos reveals the name behind all that has happened and it is none other than Congresswoman Diana Morgan (Amy Brenneman). While leaving the diner, Santos looks at Rachel and says, "I'll be seeing you really soon, Rachel."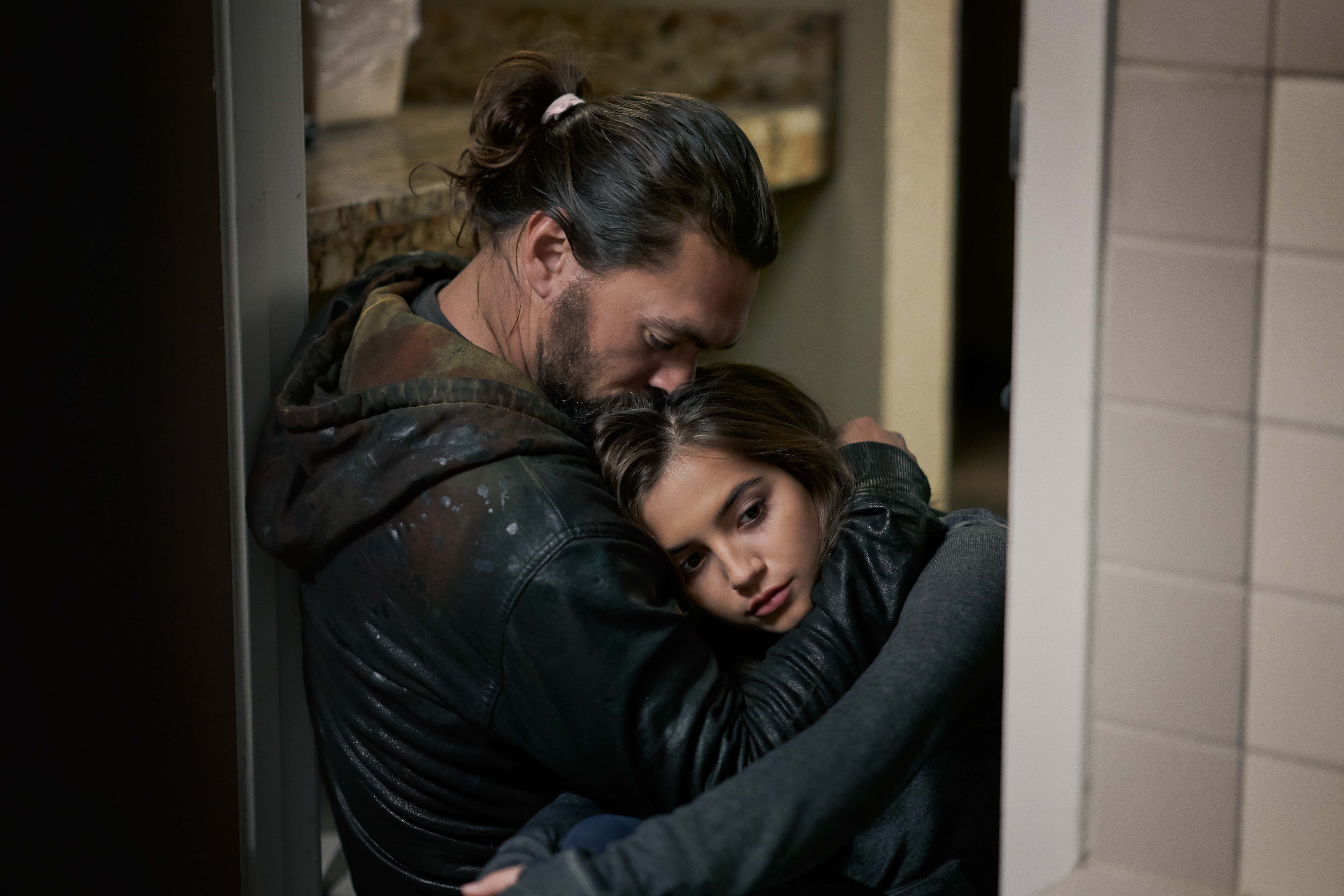 Ray and Rachel finally enter Pittsburgh to confront Diana, but as soon as they reach the city, the FBI gets behind them. Police cars and helicopters are following his truck, urging him to stop and surrender. They reach closer to a Baseball stadium and find themselves stuck in the traffic. Ray gets out of the vehicle and runs toward the stadium. It should be noted that at this moment, no one knows where did Rachel go? Nevertheless, police have followed Ray into the stadium and he has managed to make it to the roof. FBI agents reach there and try to stop him. One of the agents, Sarah Meeker (Lex Scott Davis), tries to stop him, but weirdly tells him that we have talked to each other. Shockingly, it was only Rachel who had talked to her during the course of the movie.
At that moment, we witness the biggest twist in the tale as it is revealed that it was Rachel who has been doing everything. We are shown everything from the perspective of how Ray would have done things if he was alive, but in reality, it was his daughter who did everything. The scene reveals that Ray had died after the train fighting sequence against Santos. The villain struck him with a knife and put him through the window of the train to injure him. Eventually, he died on the spot.
As we move forward, Rachel is really close to getting an answer from Diana, but Santos is eagerly waiting for her as well. The duo engages in a fight and when it seemed that Rachel is going to lose, she hears her father's voice and gets up to fight again. She kills Santos and barges into Diana's office. The Congresswoman tells her that she took the bribe to not release the medicine and she ordered Santos to kill the journalist who was going to expose her.

Rachel leaves the office and gets away. Interestingly, she has recorded the confession on her phone and sends it to the police. In the end, the FBI arrests the Congresswoman for ordering the deaths of two people while Rachel sits in an airplane and remembers her parents.

The ending seems to be perfect and there are no loose ends. So, it is highly unlikely that we will see a sequel.

'Sweet Girl' is currently streaming on Netflix.