Netflix 'Sweet Girl' Full Cast List: Meet Jason Momoa, Isabela Merced and others from action flick 'Sweet Girl' is an upcoming Netflix movie that has been creating the right buzz as its release date approaches closer. Fans are excited to see Jason Momoa once again in an action-packed film. The actor has been showing immense talent in recent years and has shown why he is the one to watch out for.

The movie revolves around a devastated husband named Ray Cooper (Momoa), who vows to bring justice to the people responsible for his wife's death while protecting the only family he has left, his daughter Rachel (Isabela Merced). The actor is having a dream year because of two big releases. He was recently seen in 'Zack Snyder's Justice League' and will be seen in Denis Villeneuve's highly-anticipated movie 'Dune'.
RELATED ACRTICLES
Netflix 'Sweet Girl': Release date, spoilers and all about Jason Momoa's action thriller
'I'm a full-fledged stalker': Jason Momoa reveals he's been obsessed with wife Lisa Bonet since he was 8

Afrom Momoa, the movie also features young talent like Isabela Merced, who rose to fame after appearing in the live-action adaptation of 'Dora the Explorer'. Let's take a look at the cast of the movie.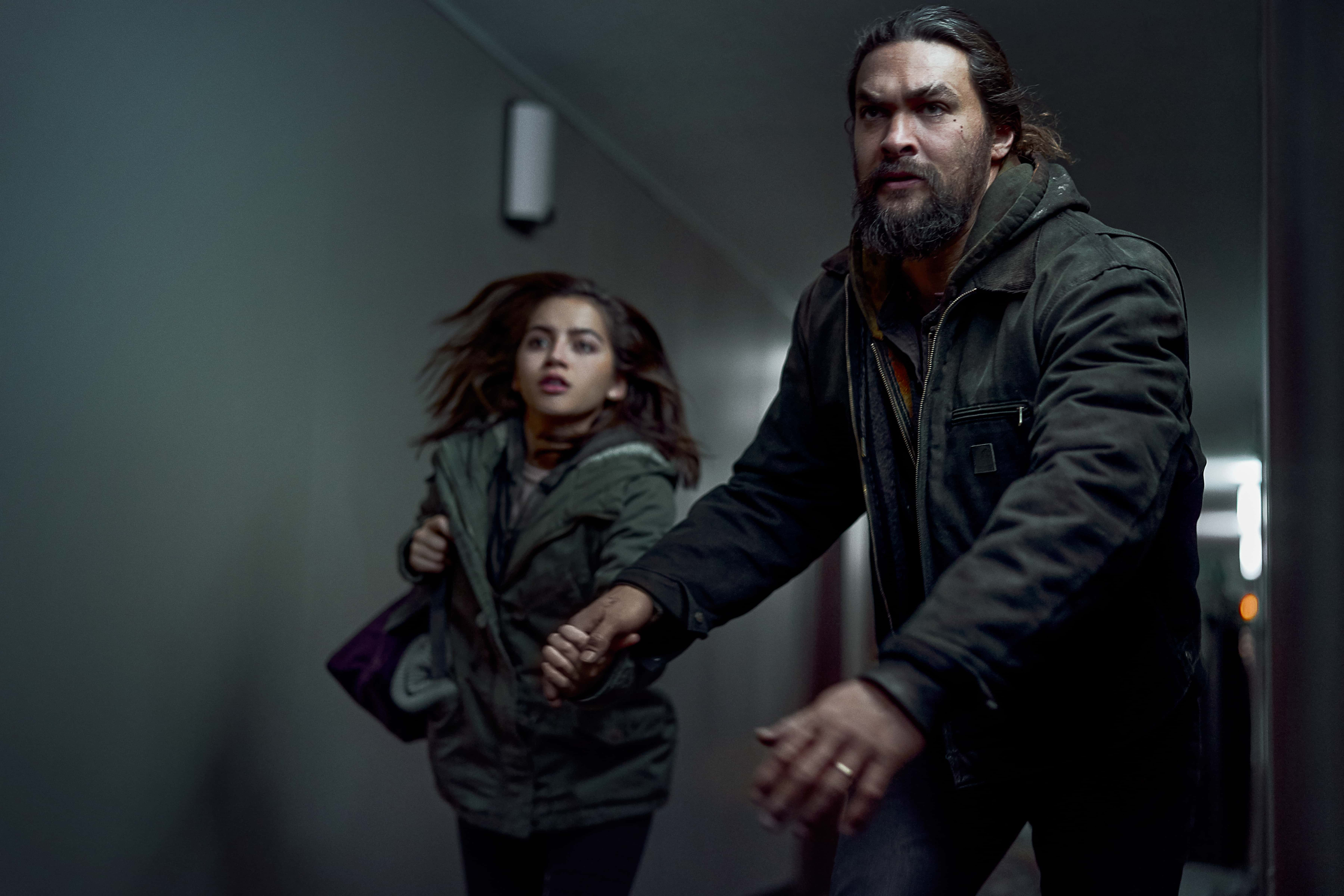 Cast
Jason Momoa as Raymond "Ray" Cooper
The Hawaii-born actor started his professional career as a model and then transitioned into acting. He was working in a surf shop when he was discovered and cast in the series 'Baywatch: Hawaii'. He appeared on the series for 2 seasons and garnered a lot of praise. From 2002 to 2010, he appeared on several projects in small roles such as 'North Shore', 'Pipeline', and 'The Game'. He also had a main role in 'Stargate Atlantis' and appeared on 73 episodes.

However, his moment of glory came in 2011 when he was cast as Khal Drogo in HBO's blockbuster series 'Game of Thrones'. Although, he appeared in just 11 episodes, but those were enough to show his acting prowess. Since then, he hasn't looked back and his popularity has reached a whole new level.

In 2016, he joined the DC Universe and was cast as Aquaman in 'Batman v Superman: Dawn of Justice'. Meanwhile, he got a chance to reprise the role of the superhero in the movie 'Justice League' and then got his standalone movie in 2018, titled 'Aquaman'. He will be next seen in Denis Villeneuve's 'Dune'.
Isabela Merced as Rachel Cooper
Merced is undoubtedly one of the brightest talents working in the industry right now and started acting at a very young age of 6. Merced made her Broadway debut at the age of 10 in a production of 'Evita', in which she sang with iconic Puerto Rican singer Ricky Martin.

Her first leading role in television came in 2014 with the Nickelodeon series '100 Things to Do Before High School' and had her first major role in the movie 'Sicario: Day of the Soldado'. However, she garnered wider recognition after playing Dora in the movie 'Dora and the Lost City of Gold'.
The actress has 2 Imagen Awards to her name and also a Young Entertainers Award for 'Instant Family'.
Amy Brenneman as Diana Morgan
Brenneman began her career in the short-lived CBS series 'Middle Ages' in 1992. The next year she was cast in her first major role on the drama series 'NYPD Blue' and was nominated for an Emmy Award in the Best Supporting Actress in a Drama Series in 1994 and for Outstanding Guest Actress the following year. The next year, she would go on to star in the hit movie 'Heat' alongside Al Pacino, Robert De Niro, and Val Kilmer.

In 1996, Brenneman had the female lead role opposite Sylvester Stallone in the disaster thriller 'Daylight', and also starred in another thriller, 'Fear'.
However, she gained a lot of recognition with the TV show 'Judging Amy' and received a lot of accolades, including nominations at the Golden Globes and Primetime Emmys.
'88 Minutes', 'Words and Pictures', 'Grey's Anatomy', 'Reign', 'Veep', 'Jane the Virgin' and 'Tell Me Your Secrets' are some of the high-end ventures she has featured on.
Manuel Garcia-Rulfo
Rulfo is the only actor whose character in the movie has not been revealed as of now, but it is surely going to be a classy role. The Mexican actor appeared on various Mexican projects before making his debut in Hollywood. His first major American film with 'Bless Me, Ultima', as Uncle Pedro and also, had a supporting role in the 'Cake' which starred Jennifer Aniston in the lead role.

In 2017, he co-starred in Kenneth Branagh's adaptation of 'Murder on the Orient Express', playing Biniamino Marquez, a character who originated in the novel as Antonio Foscarelli and was adapted specifically for him.
Adria Arjona as Ray's Wife and Rachel's Mother
Born April 25, 1992, Adria Arjona Torres is a Puerto Rican actress who worked as a waitress and a hostess while studying acting at the Lee Strasberg Theatre and Film Institute. She began her acting career by appearing in short films and also, appeared in two episodes of 'Person of Interest'. Her first major role came in 2018 when she was cast as Jules Reyes in 'Pacific Rim: Uprising'.

The actress had a supporting role in the Netflix movie 'Triple Frontier' which also starred Ben Affleck, Oscar Isaac, and Pedro Pascal in pivotal roles. On the other hand, she was a part of the main cast for '6 Underground' alongside Ryan Reynolds and Melanie Laurent. Adria received a lot of praise for her acting and the role took her popularity to a new level.
She will be next seen Marvel's 'Morbius' opposite Jared Leto.
Raza Jaffrey as Shah
Jaffrey worked extensively on stage before making his debut on television. In 1999, he had a cameo role in the hit TV series 'East Enders'. However, his moment of glory came in 2001 when he was cast as Sky in 'Mamma Mia!' at the Prince Edward Theatre and received amazing reviews. He went on to land the leading role in AR Rahman's 'Bombay Dreams', a musical theatre production, and received rave reviews for his acting skills. Since then, he has been a part of various extraordinary projects.
Excited about 'Sweet Girl'? Catch the movie exclusively on Netflix on Friday, August 20.