Netflix's 'Space Force': Release date, plot, cast, trailer and everything else about the workplace comedy starring John Malkovich and Steve Carell Netflix's upcoming space comedy series 'Space Force', the brainchild of Steve Carell and Greg Daniels, is finally getting some traction. The series has signed on a healthy roster of actors known for killing it when it comes to absurdist humor.
Besides Carell himself, the series will also star John Malkovich (Being John Malkovich, The Hitchhiker's Guide to the Galaxy) and Ben Schwartz (Parks and Recreation, House of Lies). BAFTA-nominated filmmaker Paul King (Paddington, Paddington 2) will direct two episodes, including the pilot.
The series is inspired by President Donald Trump's proposal to create a Space Force, the sixth military branch of the U.S. According to Trump, "It is not enough to merely have an American presence in space; we must have American dominance in space."
Netflix's trailer for the satirical workplace comedy riffs on the idea of a bunch of men and women tasked with setting up this Space Force with very little idea about what it is they are supposed to be doing. This is the streaming service's bid to create a popular series with repeat watch value to counter the vacuum left by the shows 'The Office' and 'Friends' leaving the streaming giant's library of content.
Release Date:
'Space Force' will premiere on Netflix on May 29.
Plot:
The first season of series, with 10 episodes, will be set in a remote military base in Wild Horse, Colorado, the location of the new Space Force office. The "workplace comedy" will feature bureaucrats and people from scientific and military backgrounds who have been tasked with the mission to turn the Space Force into a reality but with very little idea about what an American military presence in space should be about.
Cast: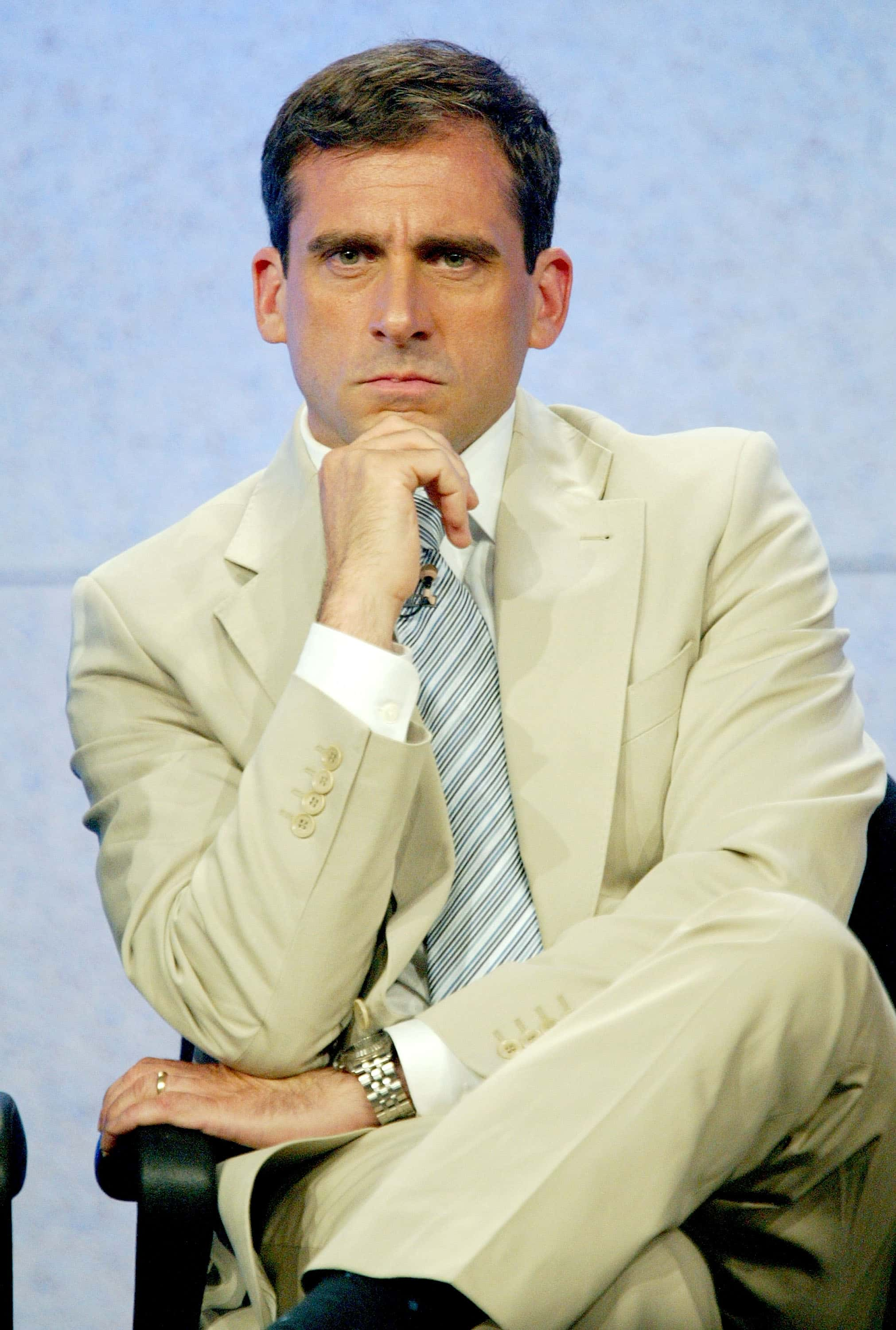 Steve Carell (The Office) will star as Mark R. Naird, a General who has been asked by the White House to lead this new branch of the Armed Forces. His goal is to put "American Boots on the Moon by 2024".
John Malkovich will play the head science advisor, Dr. Adrian Mallory, a brilliant and arrogant scientist who is trying his best to prevent space from becoming the next great international battlefield.
Lisa Kudrow will be playing Carell's wife. The character description released describes her as a military wife who "has sublimated parts of herself to her husband's career for two decades. But as he takes on his biggest challenge, she is growing in a different direction."
Ben Schwartz will play F. Tony Scarapiducci, a character that we are sure to love-hate. Scarapiducci is described as a self-centered, Machiavellian media consultant whose goals rarely coincide with Space Force's mission or what Naird has in mind. Schwartz already has space-worthy credentials after providing the voice of the droid BB-8 in 'Star Wars: The Force Awakens'.
Diana Silvers (Ma, Booksmart) plays Naird's daughter Erin, a military brat. A popular and stellar student while she was living in Washington DC, Erin becomes an outcast when she moves to Wild Horse, Colorado, to the remote military base. As she goes off the rails, she turns into a delinquent teen.
Other actors include Tawny Newsome (Bajillion Dollar Propertie$, Brockmire) as the ambitious and competitive helicopter pilot, Angela Ali, who keeps her dreams close to the vest; Jimmy O. Yang (Silicon Valley, Crazy Rich Asians) as Doctor Chan Kaifang, Mallory's "right hand man" who is a brilliant astrophysicist and rocket engineer who immigrated from China as a teenager and loves all things American; and last but not the least, Don Lake (Zootopia), who will play Brad Gregory, Naird's assistant and a one-star general, who will be made the scapegoat in most situations. Playing offense is Alex Sparrow as Yuri "Bobby" Telatovich aka "The Russian" who has an unhealthy interest in Mark's life, like his daughter, and the tech specs of the Javelin missile.
Creators:
Steve Carell and 'The Office' (U.S. version) creator Greg Daniels have co-created the series. They will also serve as showrunners and executive producers with 3 Arts' Howard Klein.
Trailer:
In January 2019, Netflix had released a placeholder teaser for the show that showcased none of the actors. In that trailer, set to the theme from '2001: A Space Odyssey', we received the announcement in plain text: "On June 18, 2018, the federal government announced the creation of a 6th major division of the United States Armed Forces. The goal of the new branch is to 'defend satellites from attack' and 'perform other space-related tasks' or something. This is the story of the men and women who have to figure it out." The trailer rounded off by naming the brains behind the series, Carell and Daniels.
On May 4, 2020, Netflix released its official trailer that had scenes from the show, focussing mainly on Steve Carell's character, Mark R. Naird, the newest, "four star general", who is assigned to lead "Space Force". The name is so ridiculous that Naird guffaws when he hears it, and then is aghast to learn that he has to lead it.
The other generals around the room, played by actors like Jane Lynch and Noah Emmerich, seem like a tough crowd who see Naird as someone not quite worth their time. Naird looks out of his depth, with finances of this new "Force" going haywire thanks to some ill-advised, explosive military experiments. As he is asked to account for the cash, even as he hears officers in his division call it a "s***t show", he is also at loggerheads with the uber-rational head scientist, played by John Malkovich, who does not believe space should be a place "for conflict". We are also introduced to Naird's wife and child, who, in their own ways, make Naird's home life equally stressful. What else is a man to do but sing The Beach Boy's 'Kokomo' in his office to blow off some steam?
If you liked this, you'll love these:
'The Office', 'Parks and Recreation', 'Mystery Science Theater 3000', 'The Orville' and 'Future Man'.
Share this article:
Netflix Space Force Release date plot cast trailer watch Steve Carell The Office John Malkovich