'Monster' Full Cast List: Meet Kelvin Harrison Jr, Jennifer Hudson, Jeffrey Wright and rest of the stars on Netflix's legal drama 'Monster' which premiered at the Sundance Film Festival three years ago, now gets its Netflix debut come May 7. The film, based on the novel of the same name by Walter Dean Myers, centres around the life of young Steve Harmon, whose life gets changed forever when he is charged with murder.
'Monster' is perhaps more relevant than ever before in light of the Black Lives Matter movement. The film is jam packed with acting powerhouses, including Jennifer Hudson and Jeffrey Wright, besides the extremely talented young Kelvin Harrison Jr Let's meet the cast.
RELATED ARTICLES
'Luce': Release date, plot, cast, trailer and everything you need to know about the mystery drama on prejudice and racism
'The Trial of the Chicago 7': Does the Black Panther Party still exist? Here's why they are relevant today
Cast
Kelvin Harrison Jr as Steve Harmon
Kelvin Harrison Jr may have studied Jazz at the prestigious New Orleans Center for Creative Arts, but it's his acting prowess that has been hitting all the right notes over the last few years. Harrison started off his career with small roles in films like 'Ender's Game' and '12 Years a Slave', but the performance which truly catapulted Harrison to a different league was his work in 2019's 'Luce'. 2020 was another significant year for Harrison who starred in 'The Photograph' opposite Issa Rae and Lakeith Stanfield and also 'The High Note' opposite Tracee Ellis Ross and Dakota Johnson. However in 2021, Harrison was part of several awards conversations for his role as Fred Hampton in the Aaron Sorkin Drama 'The Trial Of The Chicago 7'.

Harrison recently wrapped filming 'Cyrano' in which he stars opposite Peter Dinklage and Haley Bennett and is now shooting in Australia for Baz Luhrmann's Elvis Presley Project
portraying the role of legend BB King.

Jennifer Hudson as Mrs Harmon
Jennifer Hudson a two-time Grammy Award winning artist and an Academy Award winning actress, needs little introduction. Talking about why she was drawn to this role, Hudson according to the official Netflix press statement says, "I felt this story was so true to our world right now. We see so many people in jail, but we never get a chance to see how a kid like Steve winds up in this situation, at least not through his perspective. You can only understand other people when you take the time to look at life through their lens, and that's what I think the film gives you."
Fans of Hudson have plenty to look forward to from the versatile artist in 2021. Hudson will be soon seen starring as Aretha Franklin in the highly anticipated August 2021 biopic 'Respect'. Hudson's earlier notable film roles have included her Oscar winning role as Effie White in 'Dreamgirls' and her work in films such as 'The Secret Life of Bees', 'Winnie Mandela', 'Black Nativity' , 'Sing' and 'Cats'. Her work on television shows includes 'Smash', 'Empire' and 'Confirmation'.

Jeffrey Wright as Mr Harmon
Jeffrey Wright is a Tony, Emmy, and Golden Globe Award winning actor whose talent has spanned the worlds of film, theatre and television. Wright has most recently impressed with his role as Bernard Lowe on HBO's 'Westworld' which has garnered the actor three Emmy nominations. Wright has also been part of several big ticket movie franchises such as the James Bond films in which he plays CIA agent Felix Leiter. He will be seen reprising his role as Leiter in the next James Bond installment 'No Time To Die'. Wright is currently shooting the latest installment of 'The Batman: Vengeance' in London and making history as the first African American to portray the iconic character of Commissioner Gordon. Wright's other iconic roles include his work as Belize in the Broadway production 'Angels in America' and its acclaimed HBO miniseries adaptation. He also starred as Jean-Michel Basquiat in 'Basquiat', Valentin Narcisse in the HBO series 'Boardwalk Empire', and Beetee in 'The Hunger Games' films.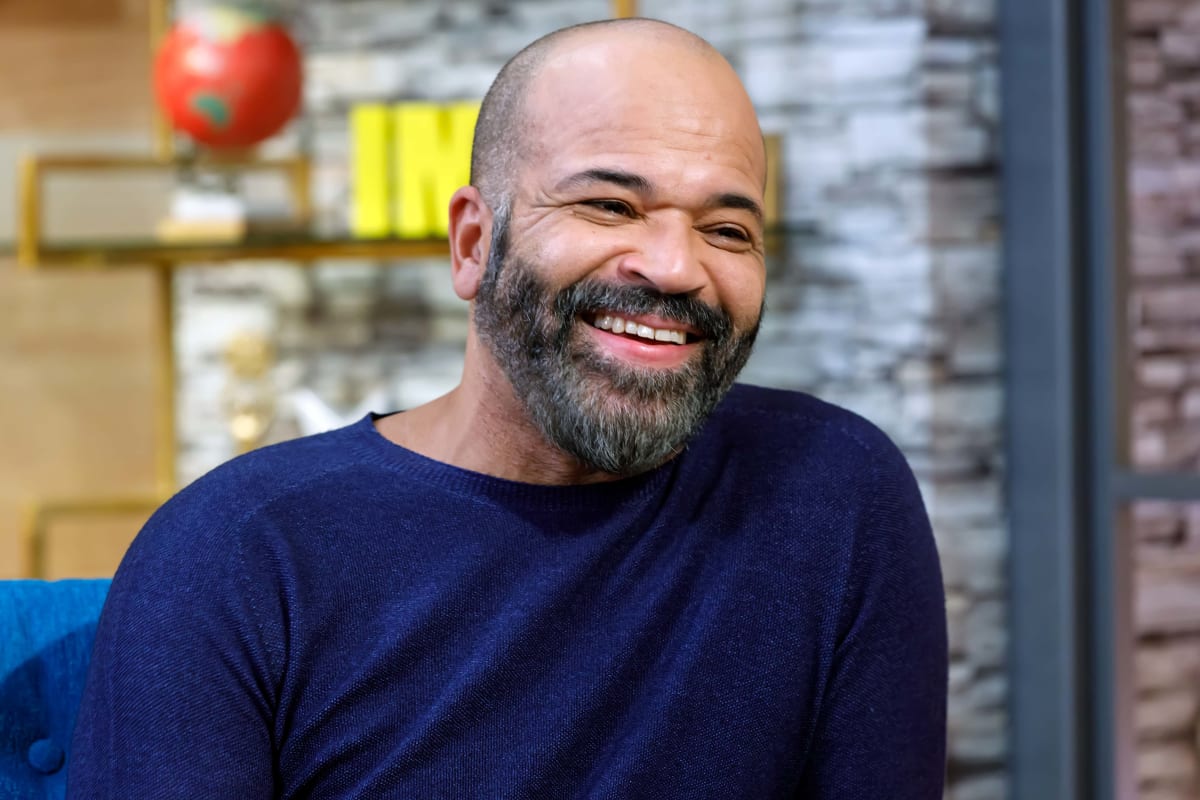 Jennifer Ehle as Katherine O'Brian
British American actor Jennifer Ehle initially captured our attention for her role as Lizzie Bennet opposite Colin Firth in the classic miniseries 'Pride and Prejudice', for which she won a BAFTA award. She has also won two Tony awards for her work in 'The Real Thing' and 'The Coast of Utopia'. While she started out her career on the stage, Ehle went onto make her mark in films such as Kathryn Bigelow's 'Zero Dark Thirty', Alan Rickman's 'A Little Chaos', Terence Davies's 'A Quiet Passion' and Ira Sachs's 'Little Men'.


Jharrel Jerome as Osvaldo
Actor and Rapper Jharrel Jerome is best known for his Emmy Award Winning performance as Korey Wise in Ava DuVernay's Netflix miniseries 'When They See Us'. Jerome was also part of Barry Jenkins's film 'Moonlight' which won the Academy Award for Best Picture. On the small screen Jerome was most recently seen in all three seasons of AT&T Audience Network's drama series 'Mr Mercedes'. Jerome recently released his first single, 'For Real'. Jerome has used his acting success to fund a further foray into hip hop which has been a passion of his years for many years now.
John David Washington
John David Washington is an actor and producer, known for BlacKkKlansman (2018), Tenet (2020) and Malcolm & Marie (2021). He is the son of actor Denzel Washington and actress and singer Pauletta Washington. After stints in the NFL Europe and the short-lived United Football League, Washington came back to Hollywood, first as a co-producer on "The Book of Eli" (2010) starring his dad. Washington then landed a role as a series regular on "Ballers" (HBO, 2015).
Who are the other stars?
'Monster' also stars Nasir 'Nas'Jones, Rakim 'A$AP Rocky' Mayers, Tim Blake Nelson and John David Washington.
Creators
'Monster' is directed by Anthony Madler and based on the adapted screenplay by Radha Blank, Cole Whiley, and Janece Shaffer. 'Monster' premieres on Netflix on May 7. You can catch the trailer below.