'Money Heist' aka 'La Casa de Papel' part 4: Release date, plot, cast, trailer and everything you need to know about the Spanish crime drama The Spanish heist television series created by Álex Pina is widely watched on Netflix with the streaming service announcing that 'Money Heist' was the most-watched non-English language series ever. Well, it's no surprise as the riveting crime series won Best Drama at the International Emmy Awards and the Premios Fénix.
After the official date was announced, Pina said at a press conference, "It was a complicated pulse, there were many reasons not to return. On the one hand, it was a short and concluded series about a robbery. On the other hand, the protagonists end up being millionaires and putting them together for another robbery seemed something remotely impossible, but we realized that this was a band with different characteristics than we see in the stories of perfect robberies."
Release date
Can't wait to watch all the action unfold in the Spanish series? Netflix has confirmed Season 4 of 'Money Heist' aka 'La Casa de Papel' will premiere on April 3, 2020.
Plot
The story in the first two parts put the spotlight on a multi-day assault on the Royal Mint of Spain. "Eight thieves take hostages and lock themselves in the Royal Mint of Spain as a criminal mastermind manipulates the police to carry out his plan," the official summary on Netflix reads. A team of people took hostages as part of their plan to print and escape with €2.4 billion ($2.68 billion crores) After the third part of the series, which revolved around an assault on the Bank of Spain ended on a dramatic cliffhanger, fans are eagerly awaiting the fourth part of the series.
Cast
Úrsula Corberó
Úrsula Corberó plays the role of protagonist Tokyo and narrator Silene Oliveira. The Spanish actress is known for her roles in the comedy movie 'Quién mató a Bambi?' and for her roles in 'Perdiendo el Norte' and 'Cómo sobrevivir a una despedida'.
Álvaro Morte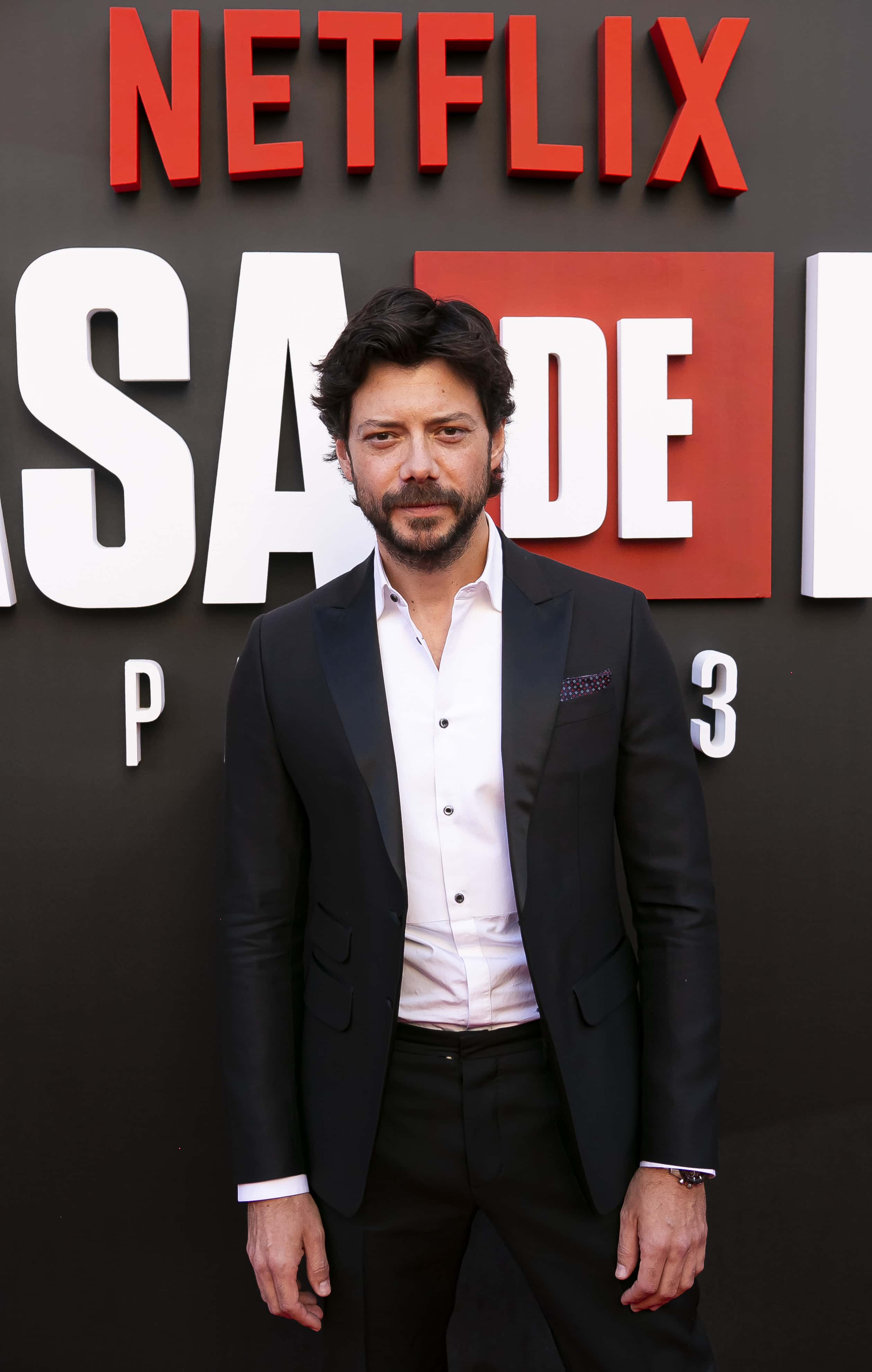 The actor plays the role of Sergio Marquina, or the Professor, the mastermind of the heist who assembled the group. He has previously been seen in Spanish television series like 'Planta 25', 'Bandolera', 'Amar en tiempos revueltos' and 'El secreto de Puente Viejo'.
Itziar Ituño
Itziar Ituño essays the role of Raquel Murillo, an inspector of the National Police Corps, in the show. The Spanish actress has previously starred in movies like 'Loreak' (2015) and 'Igelak' (2016).
Other actors in the cast include Paco Tous as Agustín Ramos dos Hermanas, Pedro Alonso as Andrés de Fonollosa, Alba Flores as Ágata Jiménez, Miguel Herrán as Aníbal Cortés, Jaime Lorente as Daniel Ramos, Esther Acebo as Mónica Gaztambide, Enrique Arce as Arturo Román, María Pedraza as Alison Parker, Darko Peric as Yashin Dasáyev and Kiti Mánver as Mariví Fuentes.
Director/Writer
Álex Pina
Alex Pina is the show-creator of 'Money Heist' aka 'La Casa de Papel'. His previous shows include 'Vis a Vis' ('Locked Up'), 'El embarcadero' ('The Pier') and 'Los hombres de Paco' ('Paco's Men'). Sonia Martínez, Jesús Colmenar, Esther Martínez Lobato and Nacho Manubens are executive producers on the show along with Pina.
Produced by Vancouver Media and Atresmedia, the show is being distributed by Netflix.
Teaser/Trailer
Adding a dose of suspense with the tagline, "Let the chaos begin," the release date announcement teaser was unveiled at Comic-Con in Brazil. Towards the end, it features a dramatic mugshot of Nairobi (Alba Flores), hinting that she might be alive even though she was shot in season three. Isn't that enough reason to be excited?
News
It seems like the show has caught Indian actor Shah Rukh Khan's eyes and will soon be recreated into a Bollywood movie. A source told Mumbai Mirror, "Shah Rukh Khan was introduced to Money Heist by one of his partners. He loves the show and believes it can be adapted in the Indian context as a feature film." However, it is not clear whether Shah Rukh will also act in the film or not.
Where to watch
Get set to be glued to Netflix as season four of 'Money Heist' premieres on April 3, 2020. If you haven't started watching the riveting series yet, catch up with the first three seasons on Netflix.
If you like this, you'll love this
'El Ministerio Del Tiempo'
'Narcos'
'White Collar'
'Evil Genius: The True Story of America's Most Diabolical Bank Heist'
'Breaking Bad'
Share this article:
Money Heist La casa de papel part 4 season 2B season 4 release date plot news cast trailer