Miss Universe 2019: Miss South Africa Zozibini Tunzi takes home the diamond-studded crown and fans cannot be happier A new Miss Universe was crowned tonight during the 68th edition of the beauty pageant. What began with 90 women from all over the world, with tough competition, the title of Miss Universe 2019 went to none other than Miss South Africa Zozibini Tunzi.
Steve Harvey was back as the host of the beauty pageant this year after his mishap in 2015. Along with him, Olivia Culpo (Paradise City) and Vanessa Lachey (BH90210) were the backstage hosts. Ally Brooke opened the pageant and also performed a tribute to Selena with a special performance during the evening dress round.
After a long week of preliminary rounds and competing with 90 other women, Miss South Africa Zozibini Tunzi made it through the semi-finals, the final three and was crowned Miss Universe at Tyler Perry Studios in Atlanta, Georgia, on Sunday night.
Miss Puerto Rico Madison Anderson was the first runner up and will take over the crown if under any circumstances Zozibini is unable to fulfill her duties. Miss Mexico, Sofia Aragon came in as the second runnerup.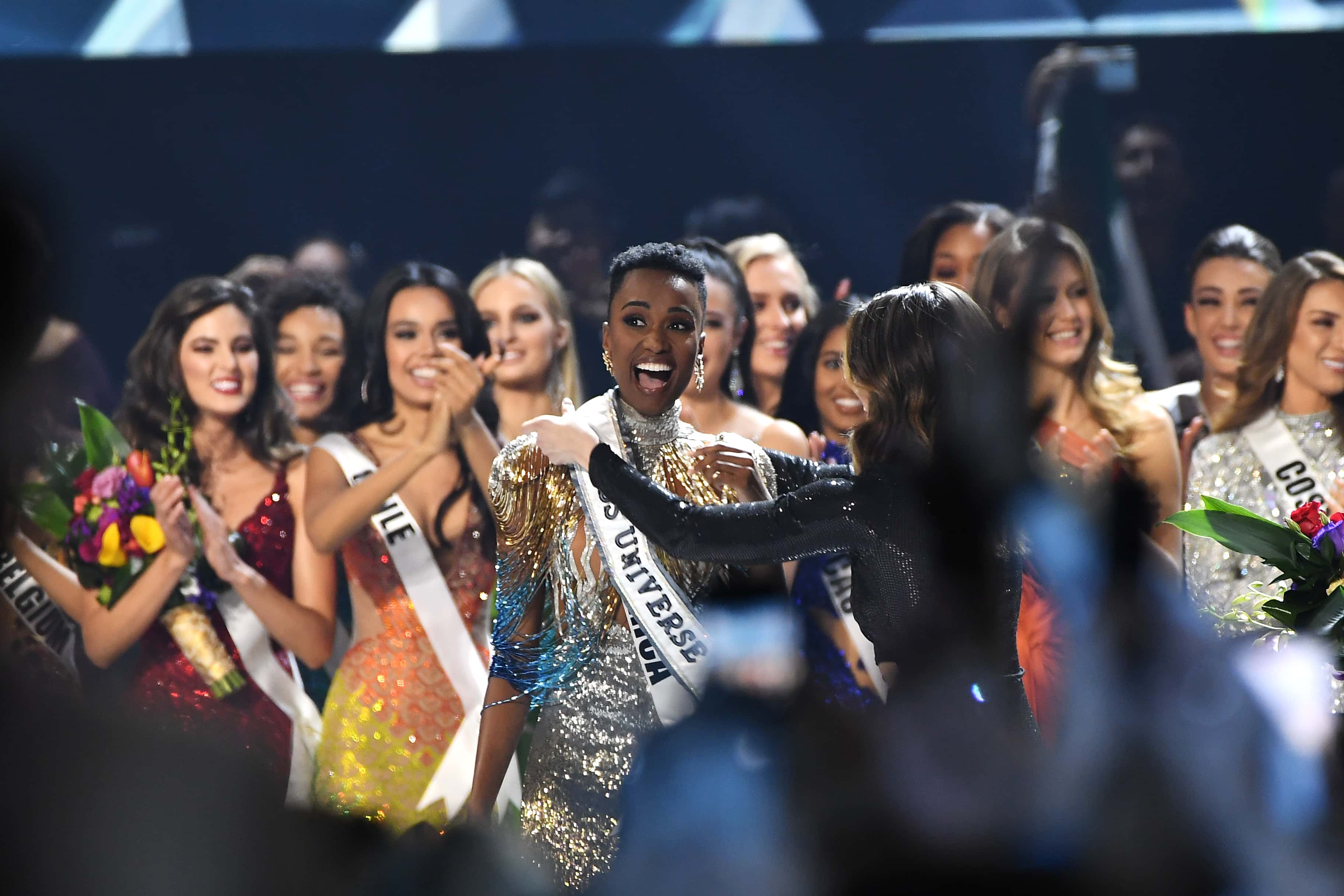 Inheriting the crown from last year's winner, Catriona Gray, fans couldn't be happier for Zozibini as she was crowned Miss Universe 2019. Zozibini is the first black woman from South Africa to win the title after Leila Lopes who was crowned Miss Universe in 2011.
After her first try in 2017, Zozibini made it till the 26 semifinalists for Miss South Africa but didn't make the next cut. She returned in 2019 and won with a bang. Taking to Twitter post the reveal fans cannot contain their excitement as they congratulated the new Miss Universe, Zozibini on her win.
"#MISSUNIVERSE || Our hearts are swelling with pride. You have represented South Africa with elegance, integrity and authenticity. We are so proud of you, Zozibini Tunzi," wrote a fan. Adding to that another said, "Well deserved win for South Africa. Congratulations #MissUniverse."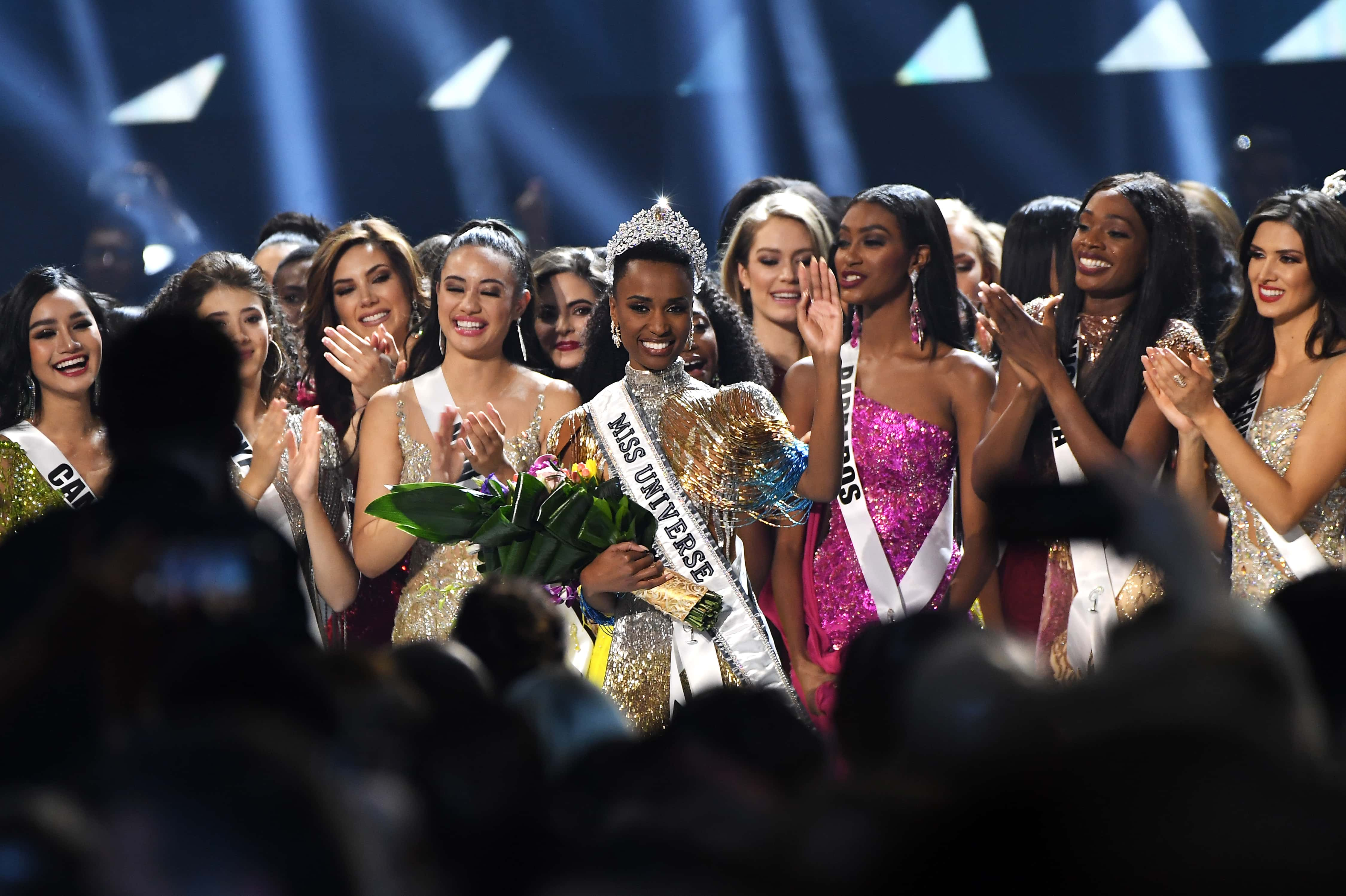 "Wow for South Africa, they send girls to Miss Universe with so much grace, calmness and a good speaker. A sandwich victory is rare also. Congratulations to them! #MissUniverse," shared a fan. While another wrote, "Congratulations Miss South Africa! The Philippines was crowned by Miss South Africa last year, and Miss Philippines crowned Miss SA this year.... maybe next year Miss Philippines would be crowned by Miss SA again!!!!"
"In 3 years South Africa managed to get the coverted #MissUniverse crown twice and a second runner up," a fan wrote. Fans and viewers have been rooting for Zozibini 's win ever since the pageant started on Sunday night. It was indeed a well-deserved win.
Share this article:
miss universe 2019 miss south africa Zozibini Tunzi first runner up peurto rico mexico second runner