'MasterChef US' season 10 contestant Subha Ramiah has overcome odds and abuse to earn a deserved place in the top 6 While we are still reeling from the shock of Micah Yaroch's elimination from season 10 of the culinary reality show 'MasterChef', fans have dissed the judges for saving Subha Ramiah. Subha, who has landed in elimination rounds several times before, has always fought hard to secure his place on the show. He has managed to surprise his critics by wriggling his way out of every sticky situation. Here are three reasons why we believe Subha deserves to be on the show:
Flavor king
Subha's knowledge of flavors has saved him time and again on the show. His incredible skill of giving the right flavors to almost any dish has been well appreciated by the judges. Even his fellow contestant Shari remarked about his flavoring skills in an interview with MEA WorldWide (MEAWW). As a fan simply put it, "It's his skill with flavors that keep him in the competition." Judge Joe Bastianich had once revealed that he couldn't stand curries, but Subha managed to change his mind by getting Joe to love curries, all thanks to his culinary skills!
Individual challenges
While Subha's long-standing history of poor performances in team challenges is well-known, his great performance in individual challenges needs to be highlighted. In an earlier challenge where home cooks had to cook a one-pot meal, most of them struggled to execute the challenge, but Subha exuded confidence. In fact, he went on to win the challenge by dishing out a mouth-watering platter of shrimp biryani with apple, cucumber, and date salad. He has so far managed to make his way out of every elimination challenge he has been on.
Innovative genius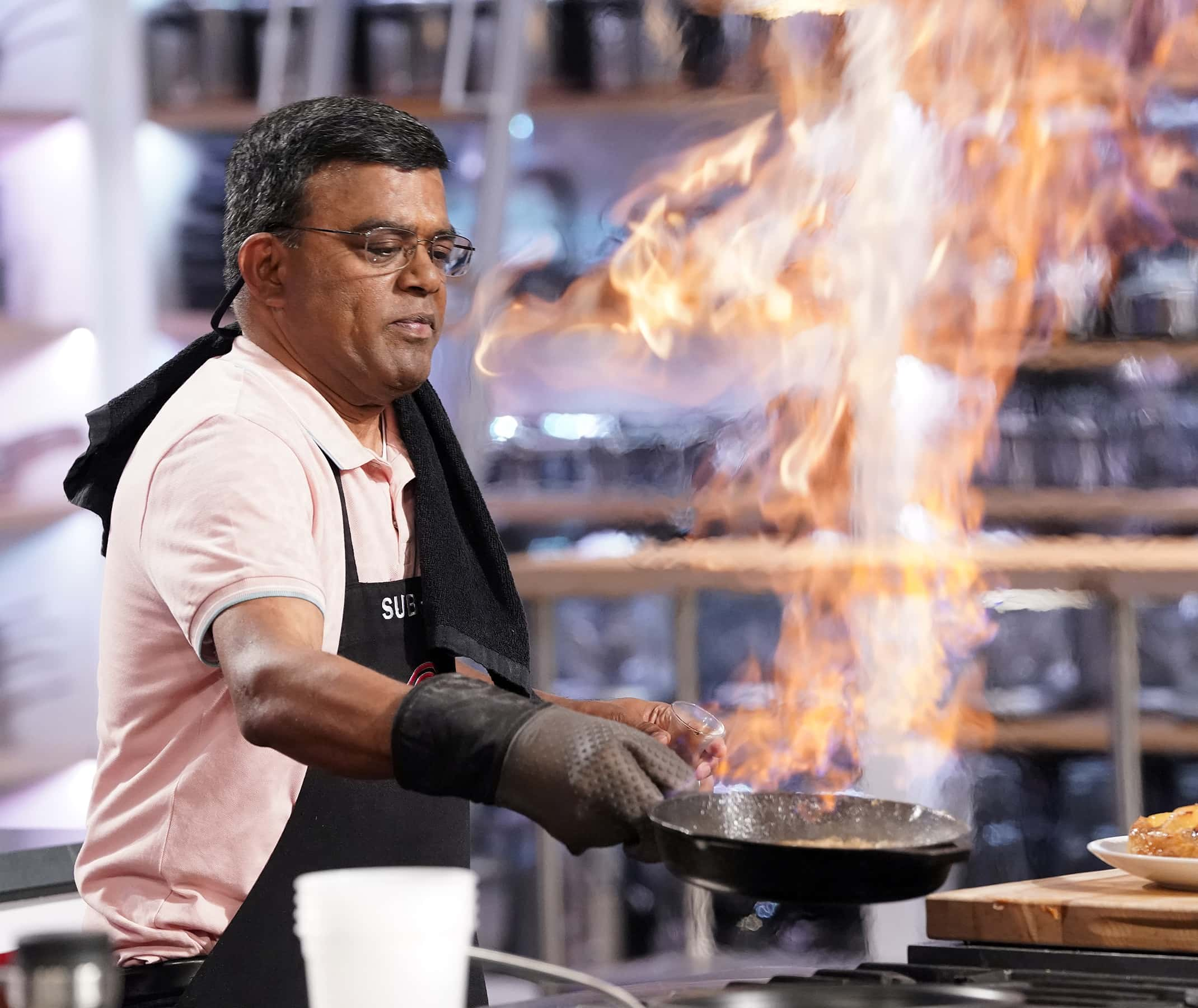 Initially the judges tried to push Subha to move away from Indian cooking, but Subha stuck to his guns and always added an innovative twist to every dish he churned out, Be it his pear and apple tarte tatin with rosewater and cardamom crème anglaise or his deconstructed kati roll, Subha certainly thinks out of box when it comes to cooking. In the recent challenge, he stepped out of his comfort zone and prepared a Moroccan-style chicken with cous-cous and revealed to the judges that he was familiar with Middle Eastern cooking!

Aside from all the above reasons, his humility and optimism is a total delight to watch, and is a breath of fresh air on the reality TV show. We can't wait to see what Subha has in store for us. Tune in to 'MasterChef' season 10 on Wednesday nights at 8 pm ET/PT on Fox.