Who is Michael Morency? 'MAFS' Season 14 contestant is tired of all dating apps
Michael believes he is ready to start his own family and is turning to the experts for help Michael Morency in 'MAFS' Season 14 (Instagram/michaeldmorency)
When it comes to marriage, time and effort are key. It is essential to know your partner and for them to know you, to build a solid and healthy relationship. This often takes years, to be able to truly get to know someone, before you take a big step, like tying the knot. But for the cast of 'Married At First Sight', they just have seconds before they say the big 'I do'.
While the cast stays together for 3 months before deciding between staying married and getting a divorce, it certainly isn't a honeymoon period. After all, they have to make a vital decision. Season 13 of the show had plenty of ups and downs, which left fans doubting the process altogether. But now, Season 14 is here, and the cast is as hopeful as ever!
RELATED ARTICLES
'Married At First Sight' Spoilers: Are Zack and Bao dating? Fans spot duo out together
'MAFS' fans label Michaela a 'liar' and Zack a 'snake' after reunion episode
Who is Michael Morency?
Michael Morency is a fitness trainer from Boston, who is ready to settle down. As per his Lifetime bio -- "Michael (28) has tried all the dating apps but with no substantial results. A heart- to-heart conversation with his sister, led to him signing up for Married At First Sight because he wants a wife and a family but hasn't been able to make it happen on his own. Michael trusts the experts and can't wait to see the magic they create for him in finding his perfect match."
Is Michael on Instagram?
Michael is on Instagram; you can find him at @michaeldmorency. Additionally, as a certified personal trainer who offers one-on-one training services, he has an Instagram for work-related purposes, under the handle @mmorencyfitness. However, as per the 'MAFS' protocol, his profile is currently private, but that is subject to change post Season 14.
Do Jasmina and Michael find their happily ever after?
While Jasmina and Michael both seemed as though they were ready to tie the knot on paper, that might not be the case. As per Reddit sleuths, the couple are allegedly no longer together. However, as with all the couples this season, their marital status has not been officially confirmed. It looks like fans will have to wait and watch how the season plays out to find out if Jasmina and Michael find their happily ever after with each other or not.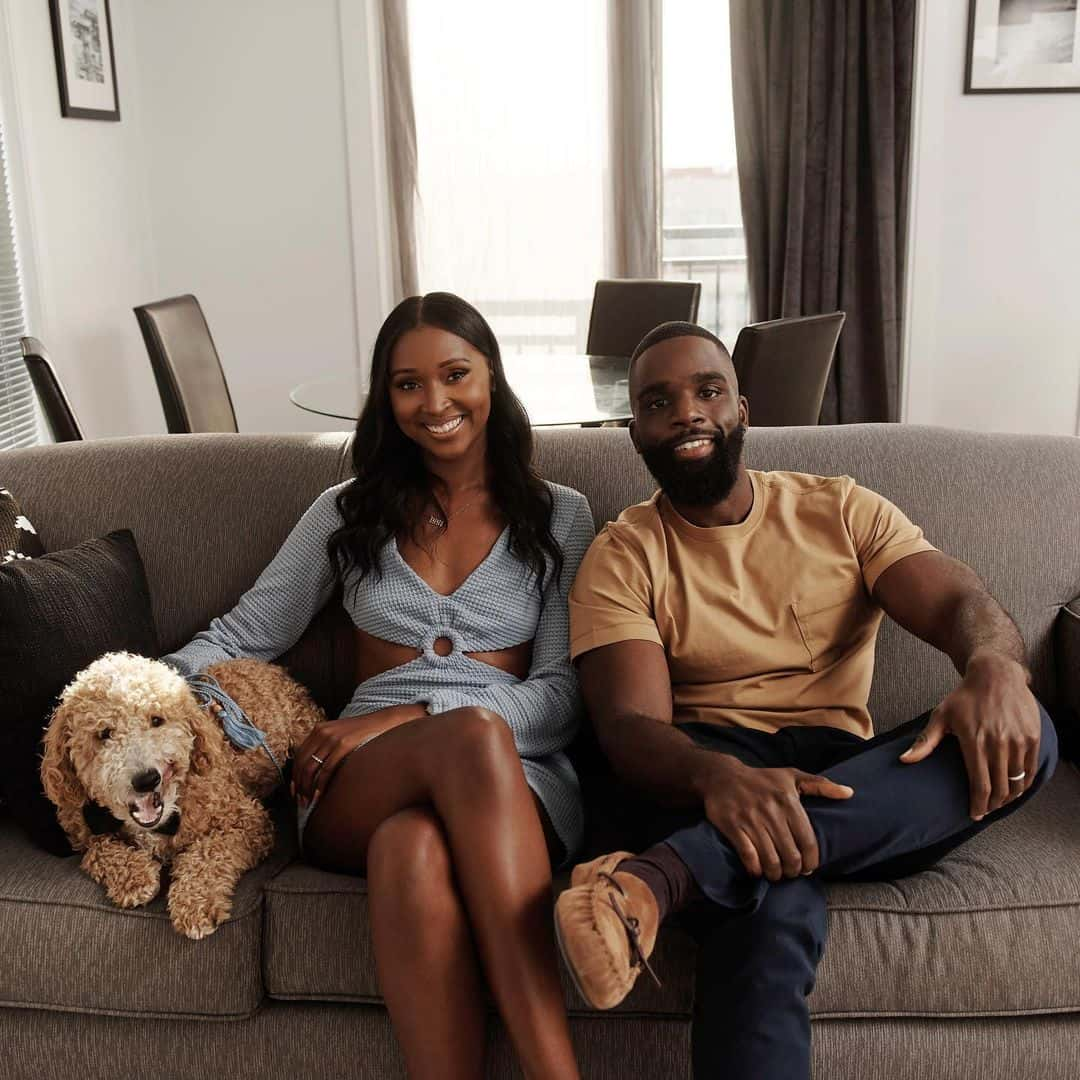 The Season 14 premiere kicks off with a three-hour episode, January 5, 2022, at 8p/7c on Lifetime.