'Lucille Ball: We Love Lucy': Lucille's marriage to Desi Arnaz ended after 20 years, but not their love There is no doubt that Lucille Ball was an icon. The actress-comedian-producer changed television forever, not just for women, but also in general. With her show, 'I Love Lucy', Ball became a household name. She did the show with her husband, Desi Arnaz, a Cuban-American actor and bandleader -- they met on the set of the 1940 musical, 'Too Many Girls'. While Arnaz claimed to have been smitten instantly, Ball quipped she took just five minutes to fall for him. Later that year, the two would elope and get married.
We learn quite a lot about Ball's and Arnaz's marriage in Reelz's latest special, 'Lucille Ball: We Love Lucy'. The special also features Carol Burnett, Lily Tomlin, Debra Messing and Suzanne Somers who speak about Ball's influence on them. Burnett was also a close friend of Ball and was mentored by the late comedienne, having appeared in each other's specials and lifting each other through their careers.
Arnaz and Ball's relationship was as tumultuous as it was passionate, fueled by the jealousies they had of each other. As 'I Love Lucy' made both of them household names, Arnaz's philandering ways and drinking habit had them drifting apart. When they got married, many were skeptical and Ball's friends said that the marriage would not last six months, Ball herself stated that it would not last a week. However, they remained married for nearly twenty years.
It was because of Ball that Arnaz was a main part of the show. After Ball's appearance in the successful radio show, 'My Favorite Husband', when producers approached her for a similar premise for television, Ball lobbied for Arnaz to be cast as her spouse as a way to get to spend more time with him. With Arnaz's career taking him on the road, the time apart meant their jealousies only grew worse. At the time it was unthinkable given that Arnaz was a person of color and to depict an interracial relationship on television. However, the more time they spent together on 'I Love Lucy', the more it impacted their personal lives. When they fought, there was a lot of shouting cursing, and shattering of glass.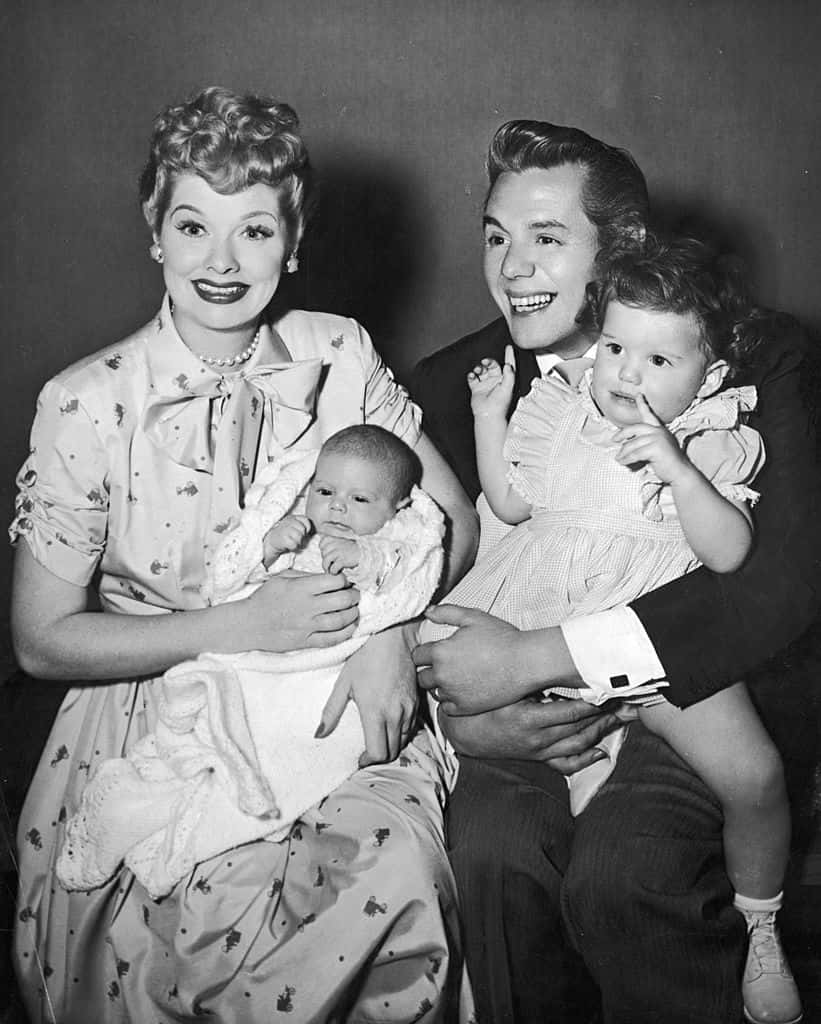 In spite of all the turmoil that their relationship was rife with, it is no doubt that they became a powerful couple in Hollywood. Together, they bought and established their own studio, Desilu Productions which we can thank for the television shows such as 'Star Trek' and 'Mission Impossible'. Ball also went on to become the first female president of a studio when she took control of Desilu after their divorce in 1960.
Even after their divorce, it was clear that Arnaz and Ball still cared for and loved each other. When the press took Ball's side after the divorce and cast disparaging remarks on Arnaz, she would stand up for him, telling the press that he was a genius. Ball even showed support for Arnaz when the latter was arrested for a shooting incident.
When Arnaz was diagnosed with cancer, Ball was devastated. His death in 1986 and her first failed television show, 'Life With Lucy' even led her to withdraw from public life. Their daughter, Lucie Arnaz said that on a phone call on November 30th that year -- on their anniversary -- she overheard her mother saying she loved Arnaz. In a television appearance, the day after Arnaz died, Ball's despair was clear. Later that year, when Ball was honored by the Kennedy Center, she received a posthumous message from Arnaz who was scheduled to have appeared on the telecast. In his message, he had written, "I Love Lucy was never just a title."
'Lucille Ball: We Love Lucy' airs on Reelz on Saturday, September 12 at 8/7c.
Share this article:
lucille ball we love lucy reelz desi arnaz marriage divorce passionate until the end