What is Trick Daddy's net worth? Bankrupt 'Love & Hip Hop' star hopes to make up for losses through food joint Maurice Young, who is more popularly known by his stage name Trick Daddy, might be one of the most respected rappers in Miami, Florida. But the 'Love & Hip Hop' star's life has been anything but easy. As he is all set to appear on VH1's latest special 'VH1 Family Reunion: Love & Hip Hop Edition', we wanted to get a peek into the rapper's life.
Trick came from humble beginnings. He grew up in the Liberty Square apartment complex in Liberty City, alongside his 10 brothers and sisters. Trick's father, Charles Young, was a local pimp, who shared a good relationship with the rapper and his brother Derek 'Hollywood' Harris.
RELATED ARTICLES:
'Love & Hip Hop: Miami': Trick Daddy quits after show airs his mugshot, fans are puzzled by his meltdown
'Love & Hip Hop: Miami': Joy tells Trick Daddy she wants to give their marriage 'one more try' and fans cheer
When he was living with his father, Trick began to deal crack cocaine on the streets. At the tender age of 15, the 'Thugs are Us' rapper was arrested on charges of drug and firearm possession. Trick was released soon after, but his freedom didn't last long, as he was once again arrested on the same day of his release for attempted-murder after he shot a man during a street fight. He was sentenced to prison. His brother, Hollywood, was murdered in the same year.
Once Trick was released from prison, Ted Lucas, founder of Slip-N-Slide Records, urged him to focus on a rap career and stay out of the streets. Soon, Trick was signed to the label and he started releasing "thug-themed" music. He has had four albums certified Gold and his 2001 release 'Thugs Are Us' reached Platinum status.
Although he was doing well professionally, the rapper wasn't able to manage his finances.
By 2017, Trick Daddy had already filed for bankruptcy thrice. Celebrity Net Worth reported that according to the rapper's bankruptcy filing, he had assets worth $430,000 and $630,000 worth of debt. His debts include $290,000 he owes in back taxes and $280,000 in mortgages. Aside from these, his other debts include child support payments to his two former girlfriends. Although Trick reportedly revealed that he was earning $14,000 per month from music royalties and club appearances, it clearly isn't enough for the rapper's larger than life lifestyle.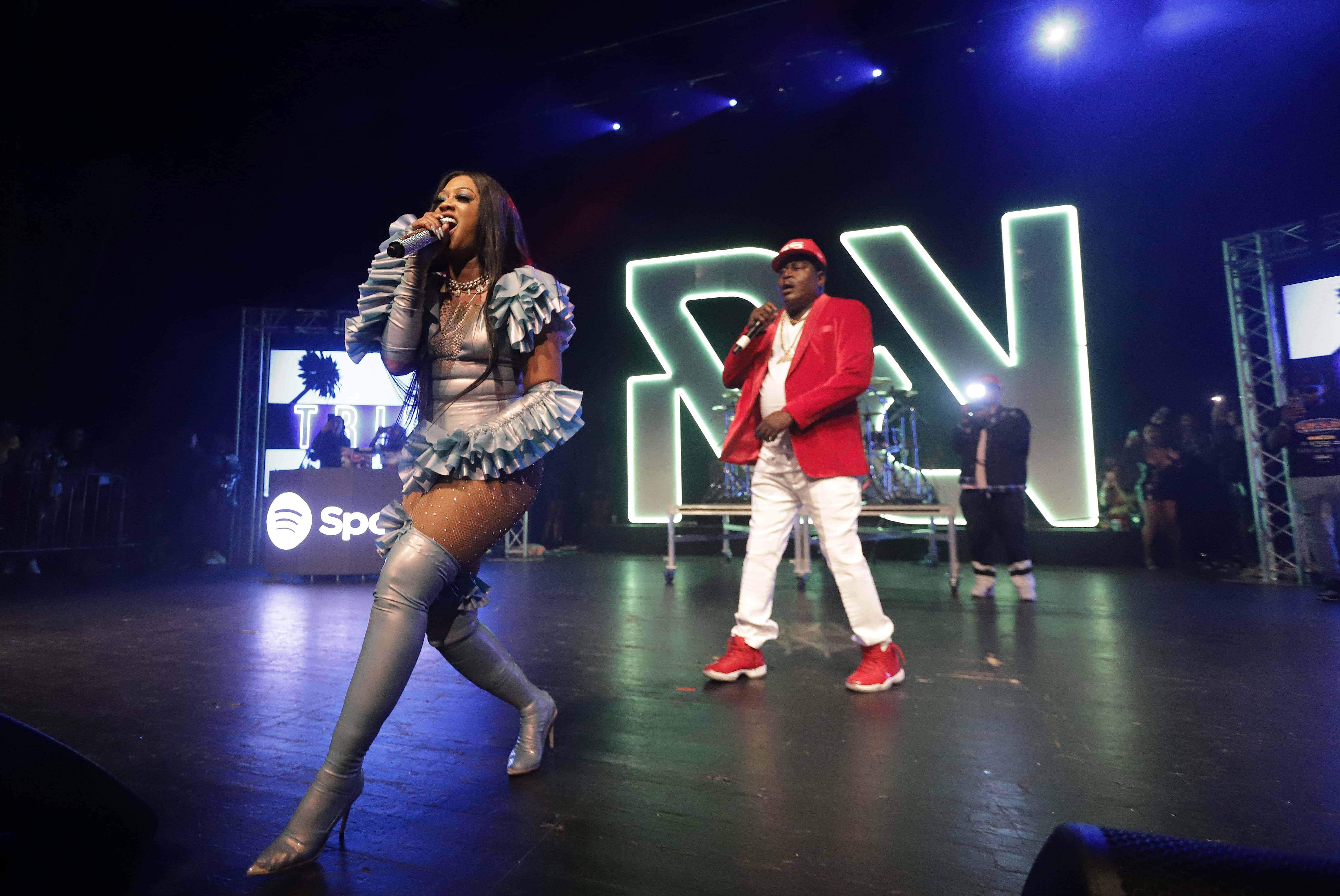 But Trick isn't ready to give up just yet. The rapper's current net worth is estimated at $100,000. He has joined the cast of 'Love & Hip Hop: Miami' with the hopes of making some more money, while also dipping his foot into the entrepreneurial world and starting his own food joint called Sunday's Eatery in Miami Gardens.
In an interview, Trick said, "Where you can get a Sunday's meal, any day of the week. I'm talking about the starches, your greens, your corn bread and meats. We're gonna do something different here."
He also spoke about his signature dish called Fried Ribs. "Listen, my fried ribs will make your tongue slap your brains out. There's nothing like a whole chicken cut up, and you deep fry it, and that breast that comes off that thing be so juicy. That's what I want you to say about Sunday's when you leave here."
It might just be a matter of time before the rapper once again begins to start minting money in his heyday.
'VH1 Family Reunion: Love & Hip Hop Edition' is all set to premiere on Monday, February 8, at 8/7c only on VH1.