'Love & Hip Hop: New York' fans question Rich Dollaz's motive behind putting Jennaske on the charts
While Phresher placed emphasis on Jennaske's body and enhancing it, Rich took a different approach. He managed to get her on a radio show and let her freestyle rap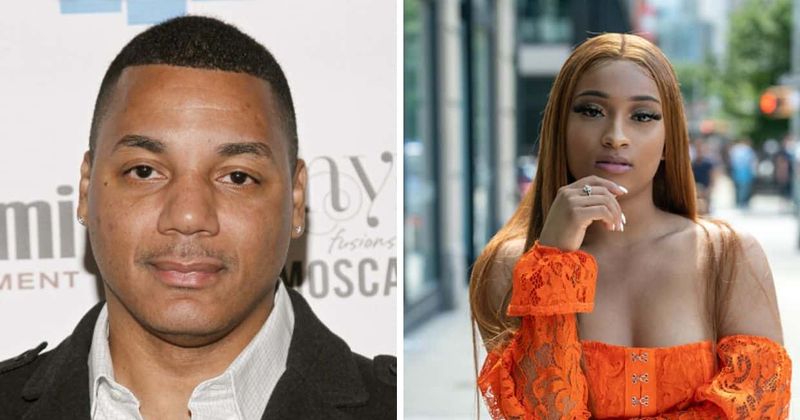 Rich Dollaz and Jennaske (Getty Images)
Jennaske is certainly determined to make it big in the hip hop industry and is beginning to turn heads, thanks to her talents and looks. She already managed to capture the attention on Phresher, who is trying to sign her on to his upcoming label, and the resident manager of 'LHHNY' — Rich Dollaz.
While Phresher placed emphasis on Jennaske's body and enhancing it, Rich took a different approach. He managed to get her on a radio show and let her freestyle rap.

Rich's style of working left Jennaske feeling impressed and she decides to work with him to take her music career to the next level. Rick reassures her that he would put her on the charts and help her get to where she wants in her career.

Jennaske may have bought Rich's smooth talk, but fans have many questions about the manager's claims. A fan tweeted, "Who has Rich put on the charts in the last 5 years ? #LHHNY."
Another fan wrote, "But who has Rich made famous? What successful acts have been because of him...? He's just a reality star.... who has he actually helped put on the charts? #LHHNY".
"Nobody's career from #LHHNY ever popped while under Rich Dollaz. But I'm not saying go with Phresher either," observed a fan.
Fans felt that Rich might end up ruining her career instead of promoting it, thanks to his track record. A fan commented, "I like Jennaski! And I'm not trying to discredit what Rich has done for her for the past two episodes, but uhhh .... there's nobody else she can work with?!? Because we all know it's gone get real quiet for sis in a minute dealing with him #LHHNY."
Another fan echoed similar thoughts with, "First... Rich hasn't been on shit for years. He wants exclusivity b/c that's how he locks a talent in + bamboozles them later. Why these ladies [email protected] for it, I don't know #LHHNY."

Fans suggested that Jennaske exercise caution while working with Rich and read the legal documents carefully so that she won't get the raw end of the deal.
A fan pointed out, "I just - where is the proof in the pudding that Rich makes stars for the girls to come on here and want him as a manager? Is this just a story line, hopefully. Jack in the box better read that contract Rich sends her. He wants control that's what he wants. #LHHNY."
"Sooo who did Cardi talk to? #LHHNY Maybe Jennaski needs to be in contact whomever that is because Rich ain't it," joked a fan.
You can catch new episodes of 'Love & Hip Hop: New York' Season 10 every Monday at 8 pm only on VH1.
If you have an entertainment scoop or a story for us, please reach out to us on (323) 421-7515