Le Sserafim's Chaewon explains K-pop's 'ending fairy' trend, fans flex 'main character' While fans never actually acknowledged the concept of 'ending fairies' during K-pop promotions, we had SHINee's Key making it a hot topic as he returned from his mandatory military enlistment and went viral for his "ending fairy" pose. To promote their new releases, K-pop acts go on music shows and perform their new songs. Once the performance ends, the camera rests on one of the members of the group on stage. The member can either stare straight at the camera or do a light-hearted pose like winking or making a finger heart. What fans did not notice was that most of them would be breathing heavily while posing.
Since K-pop idols are supposed to sing live as well as dance to intricate choreographies, heavy breathing was considered something that had just become a part of the "ending fairy" pose. But SHINee's Key came back after two years and blew the lid wide open. For his first stage, he stood still after the stage ended and then pretended to breathe heavily as if to look like he was tired when in reality he wasn't. It then became a trend as other idols followed suit by mocking the heavy breathing. However, Le Sserafim's Chaewon explains why the trend began in the first place.

READ MORE

EXCLUSIVE | K-rock band 2Z share excitement of their first world tour

Le Sserafim: Who are the 6 members of HYBE's new K-pop girl group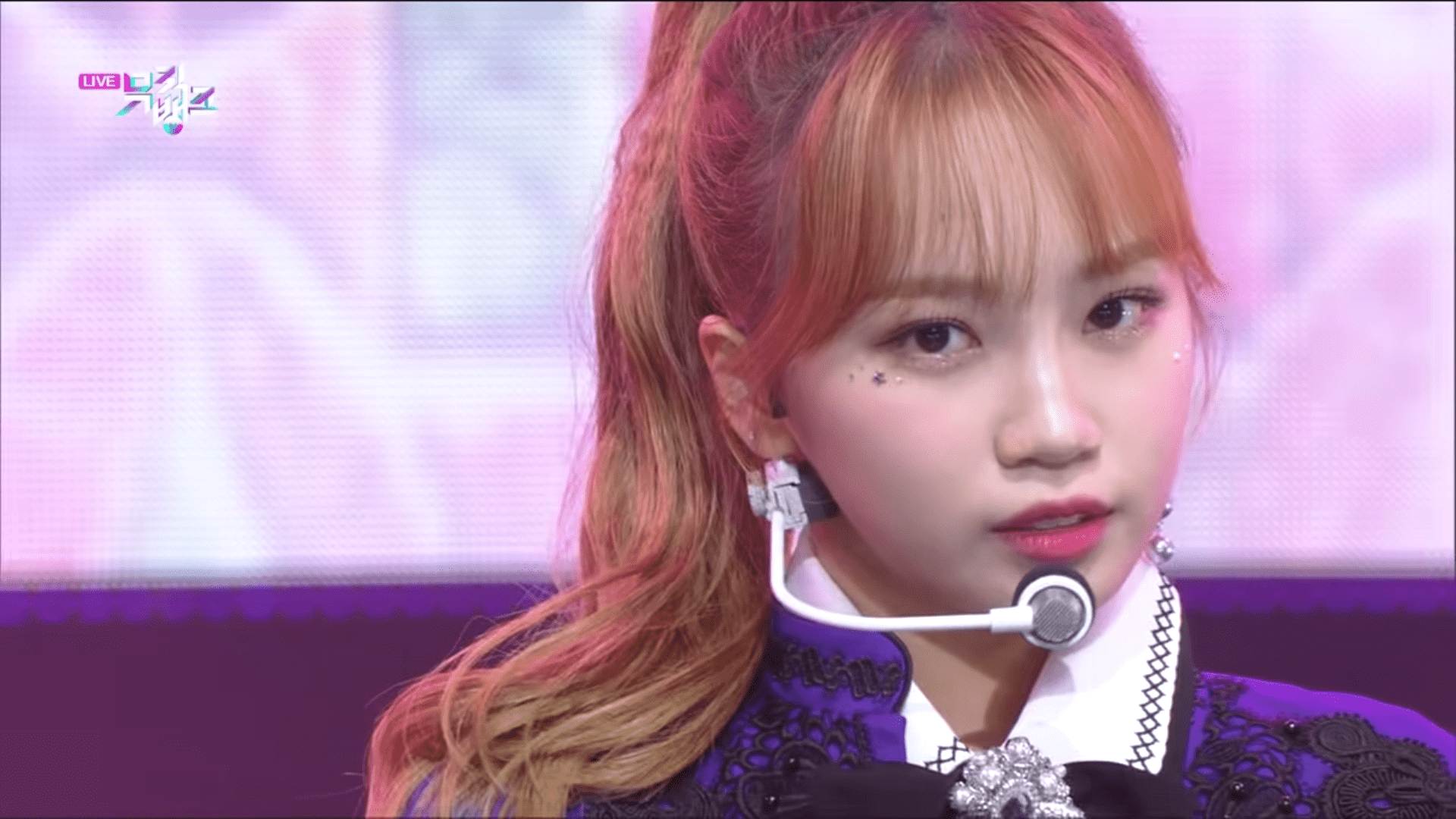 Le Sserafim's Chaewon talks about the 'ending fairy'
Before Kim Chaewon joined HYBE's first girl group Le Sserafim, she was part of the popular third-gen group IZ*ONE that unfortunately disbanded in 2021. And she had often been praised for her "ending fairy" pose while performing with IZ*ONE. Before debuting in her new girl group, she came on the YouTube series '1994' to talk to Korean adults about the experience of being an idol. She confirmed several theories like having to practice for 12 to 14 hours straight and preference of wanting to use their real names instead of stage names.

Chaewon then asked if the guests knew what "ending fairy" was. They replied, "You breathe heavily and you have to show yourself holding your breath." The Le Sserafim star laughed but explained why idols did this in the first place. Chaewon said, "I really get out of breath after dancing. And you make a face like 'I have to look pretty!'" She also demonstrated by adding a flying kiss and winking.

Watch the whole video below.
'Can't wait for ending fairy Chaewon'
Fans loved the way she explained and tweeted, "Chaewon ending fairy supremacy." Another said, "Next week were getting CHAEWON ENDING FAIRY REAL !!" One fan posted, "CHAEWON ENDING FAIRY. notice how shes been getting all the ending clips and vocal lines. SHE IS THE MAIN CHARACTER IDC. SHES PERFECT." Another commented, "Cant wait for ending fairy chaewon again." One added, "Chaewon being the prettiest ending fairy idol."