What is 'The Freak' Lars Sullivan's net worth? Here's why WWE let go of the wrestling giant Fans have been wondering why Lars Sullivan hasn't appeared on WWE in months. It's because he is no longer a part of the sports entertainment giant. Dylan Miley, better known by his ring name Lars Sullivan, has become one of the most hyped men in the world of WWE today. His superhuman strength and volatile wrath in the ring sends chills through the spine of any worthy opponent.
However, according to Mike Johnson at PWInsider, The Freak was 'quietly released' from his WWE contract last month. However, it wasn't until February 2 when World Wrestling Entertainment, Inc officials confirmed Sullivan's departure, making fans around the world wonder how much this wrestling giant made.
RELATED ARTICLES
Is Snoop Dogg joining pro wrestling? Internet calls his All Elite Wrestling stunt 'the ugliest frog splash'
What is Sasha Banks' net worth? Here's how much WWE SmackDown Women's Champion earns
Who is Lars Sullivan?
Born on July 6, 1988, as Dylan Miley in Westminster, Colorado, the aggressive kid grew up faster than his peers with an intimidating physique, which initially struck as an abnormal growth to those around him. It was found that Miley suffered from an over-secretion of hormones of the pituitary gland, which led to an unstoppable growth giving him freak-sized body features.
With a giant and robust physique, Miley grew a passion for football. He invested a lot of time playing high school football. He even described himself as a high school football jock.
After graduating from high school, he devoted himself to bodybuilding, attending a wrestling school at Denver and training there with sheer dedication under Bobby Lashley. His wrestling prowess impressed Bobby so much that he called the WWE and convinced the management team to hire him and mold him into a superstar. Miley signed with WWE in October 2013 and went through intense training at the WWE Performance Center, eventually debuting at WrestleMania Axxess.
No more with WWE
Initially perceived as the next big thing in WWE, Sullivan's main-roster run turned out to be lackluster, according to reports. Some of The Freak's notable victims include Rey Mysterio, Kurt Angle and The Hardy Boyz, among others. In 2019, an injury Sullivan sustained prompted WWE to take him off of the air.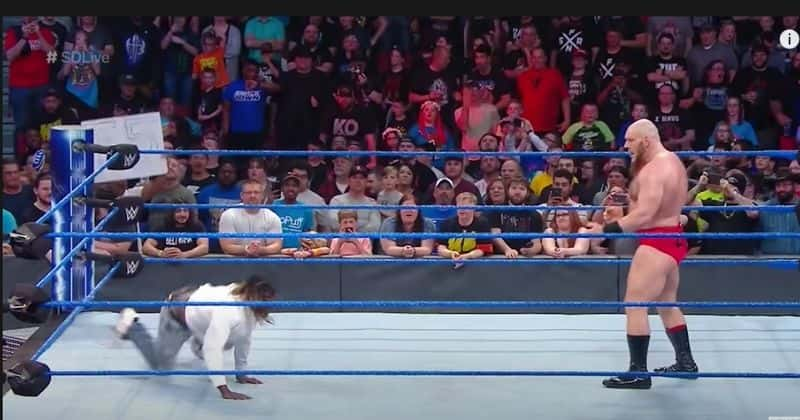 Upon his return in October 2020, rumors started circulating about The Freak receiving a monster push and being positioned for a match against Braun Strowman. Fans were sure that WWE officials were high on Lars Sullivan following in-depth interviews that featured The Freak narrating his (kayfabe) motives behind transforming into a beast.
However, it wasn't long until Sullivan disappeared from WWE again. At one point, the Wrestling Observer Newsletter reported that The Freak was taken off the show so that Universal Champion Roman Reigns could be pushed as the sole top heel on the Blue brand, and that the WWE doesn't want "another top heel they don't want to beat on the same brand".
What is Lars Sullivan's net worth?
The 32-year-old Sullivan's estimated net worth is on the lines of $1 million — $5 million. It is now confirmed that Lars Sullivan's arc was prematurely abandoned due to WWE's decision to let him go. With The Freak set to turn 33 later this year, it will be interesting to see how his professional wrestling career unfolds.
Share this article:
Lars Sullivan net worth WWE released let go wresting giant January the freak roman reigns