Why can't Joe Biden receive Holy Communion? Vatican SCRAPS his mass with Pope President Joe Biden's invite to an early morning Mass with Pope Francis has been removed from an earlier plan for the two leaders' June 15 encounter, a source from the Vatican confirmed on Monday, June 14. Some leaders in the church believe that Biden should not be allowed to receive the sacrament, which is central to the Catholic faith. Other high-profile politicians could suffer a similar punishment over their political stances if the debate should go in favor of such a strict move.
Biden, himself a devout Catholic, has been on the receiving end of dissatisfaction from the Catholic Church in recent times for his contemporary views on abortion rights and transgender equality. In February, Archbishop Joseph Naumann of Kansas City criticized the president and said that he should "acknowledge that his view on abortion is contrary to Catholic moral teaching".
READ MORE
Who is Natalia Garibotto? Pope Francis Instagram account caught liking bikini model's raunchy suspenders photo
How Christian is Joe Biden? NYT slammed for calling him 'most religiously observant' president in 50 years
That same month, a priest from the Diocese of Arlington called Biden the "most aggressively anti-Catholic" president, terming his policies "culture of death". Last November, Archbishop Jose Gomez said the president needs to "repent" for backing marriage equality, abortion. Biden, who is in Europe for a series of high-level meetings, will fly to Rome on June 15 to visit Pope Francis for the first time as President of the United States.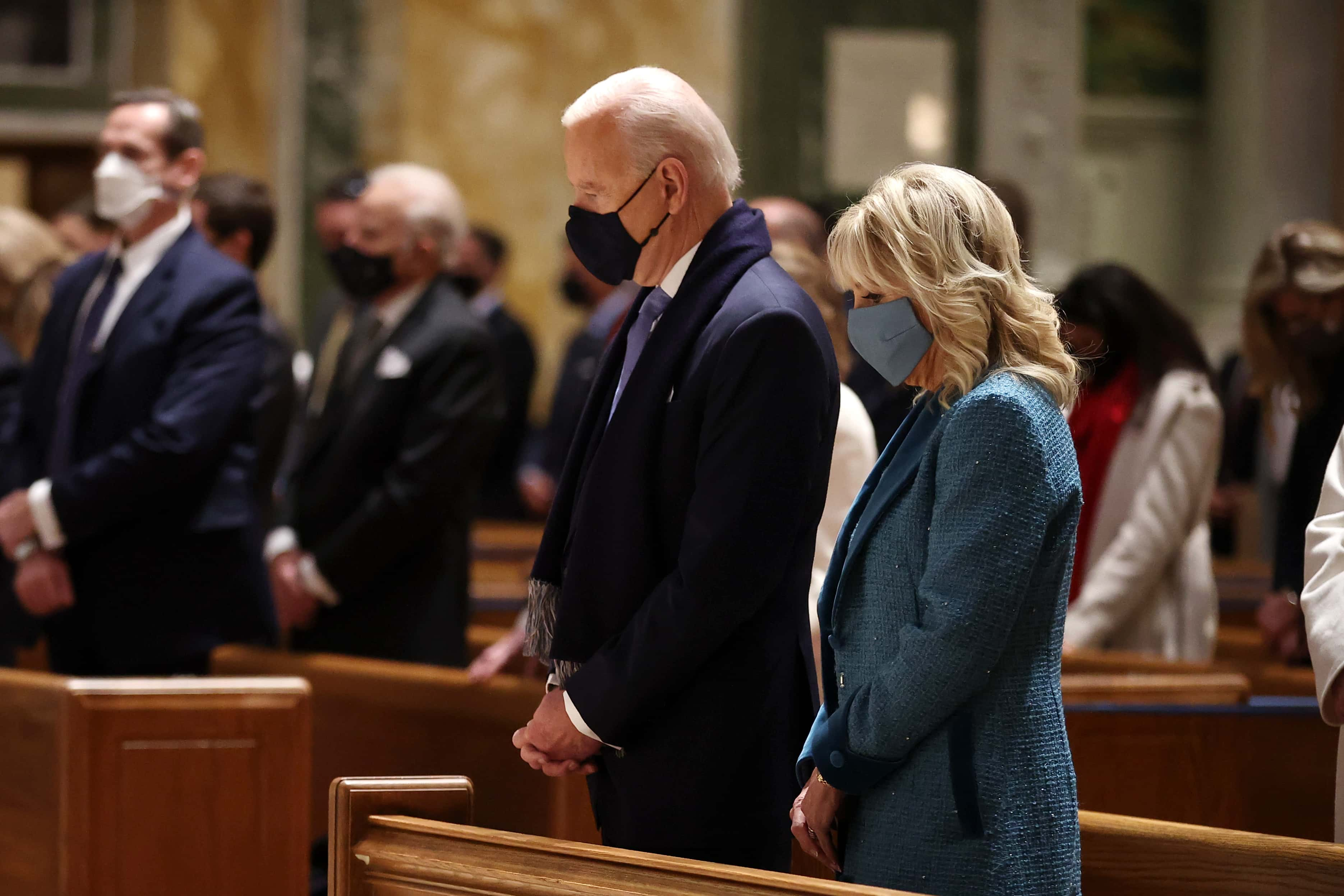 Why isn't Joe Biden eligible for Holy Communion?
The president's crew had asked that Biden attend Mass with the Pope early in the morning, which was initially accepted by the Vatican. However, the Vatican turned down the request after evaluating the effects that Biden's taking of the Holy Communion from the Pope would have on the United States Conference of Catholic Bishops (USCCB) deliberations scheduled to begin on June 16.
The bishops of the United States will vote on forming a committee to prepare a declaration on 'Eucharistic coherence'. They are set to vote on at least nine topics, and while new pastoral guidelines on marriage and youth may spark debate, most eyes will be on a contentious decision of the Eucharist, which some believed would politicize the sacrament by targeting the country's second Catholic president, after John F Kennedy.
'A unique moment in history'
A draft of the proposal was distributed to US bishops on May 22 along with a memo from the conference's president, Archbishop José Gomez. It contains both a strategic plan that focuses on catechism about communion and recommendations from a working group Gomez formed after President Joe Biden's election last November. "We are facing a unique moment in the history of our country" with the election of Biden, Archbishop Gomez said in announcing the group. "This presents certain opportunities but also certain challenges."
"The statement will be addressed to all Catholics," the proposal reads according to America Magazine. It also notes it would "include the theological foundation for the Church's discipline concerning the reception of Holy Communion and a special call for those Catholics who are cultural, political, or parochial leaders to witness the faith."
Biden: Most 'visible American Catholic in the world'
Even if the conference finally accepts a statement, Rome may step in if it is perceived as aiming to constrain individual bishops in their choices on who is eligible to receive Communion in their dioceses, said Father Thomas Reese. The Vatican, he said, is also apprehensive of the potentially unpleasant dynamics that may arise as a result of such a document. "Biden could go visit the pope in Rome and go to Communion there, but not be able to go to Communion in the States," he said. "This is not the headline that the church needs." Biden goes to Mass on a weekly basis, either at his home parish in Delaware or at the Most Holy Trinity parish in Washington and has made public statements about his Catholic religion.
However, the president has been mum on the recent Communion dispute. "He's the most visible American Catholic in the world," said Kathleen Sprows Cummings, director of the Cushwa Center for the Study of American Catholicism at the University of Notre Dame. "Why aren't we thinking about that as a potential asset as a way for Catholicism to actually make a difference in American politics?"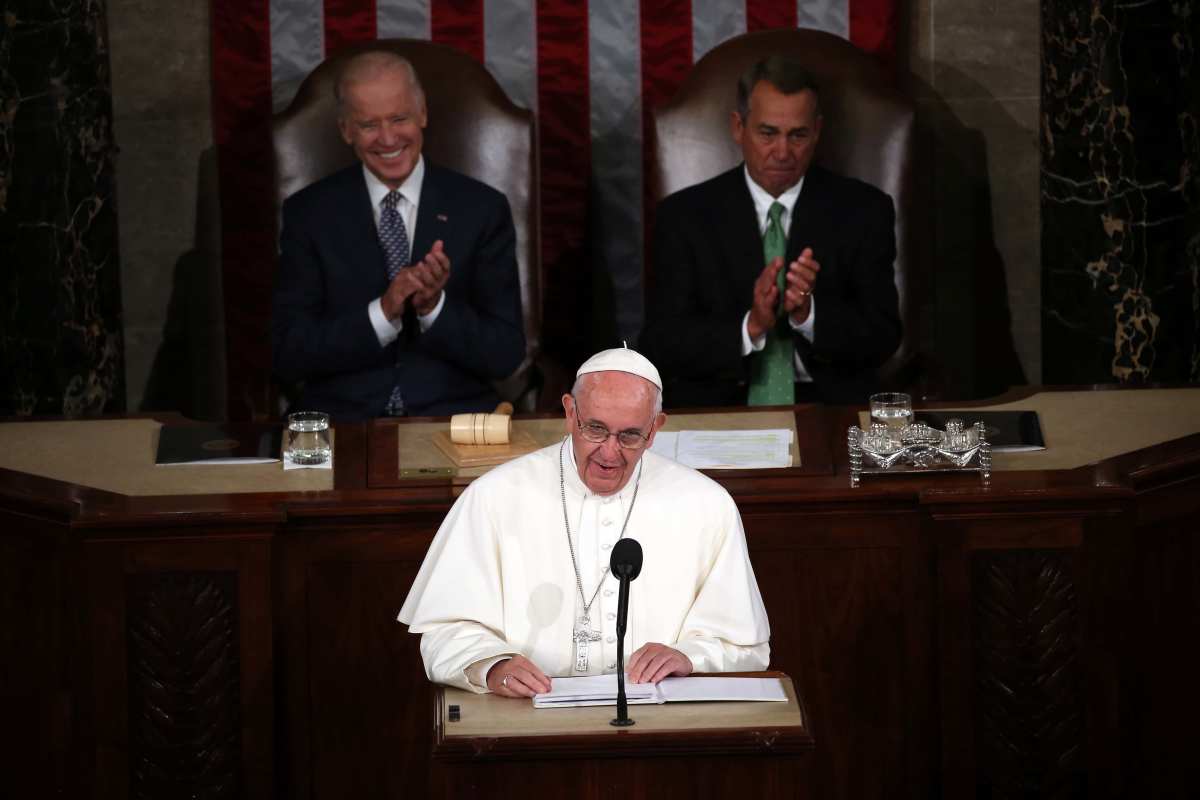 'This Biden ain't Catholic'
Twitter shared their views. "The Pope won't give Biden his juice & wafer… because Biden is pro-abortion. Imma say it. If you have to put your Faith second in your profession, CHOOSE A DIFFERENT PROFESSION! Jesus Christ comes first," said one. "Anyone else get the feeling that "This Biden" ain't Catholic? Hence, the real reason the Pope can't give him the offering. Hello," a third chipped in.
"Even the communist pope knows Biden's a joke," a tweet said. "There are plenty of ways the pope can engage with Biden on serious issues, including abortion. But I can't imagine he thinks that the Eucharist should be used for that purpose," a second added.
---
The Pope won't give Biden his juice & wafer… because Biden is pro-abortion. Imma say it. If you have to put your Faith second in your profession, CHOOSE A DIFFERENT PROFESSION! Jesus Christ comes first. 🤷🏻‍♀️

— Heather Wynalda (@heather_wynalda) June 15, 2021
---
---
Even the communist pope knows Biden's a joke.

— Howitzer (@crimsonhowitzer) June 15, 2021
---
---
There are plenty of ways the pope can engage with Biden on serious issues, including abortion. But I can't imagine he thinks that the Eucharist should be used for that purpose.

— D.W. Lafferty (@rightscholar) June 15, 2021
---