Arlington priest calls Joe Biden 'most aggressively anti-Catholic' president, slams 'culture-of-death' policies
The priest said that the 'continued silence' of bishops and cardinals is 'an anti-sacrament of cowardice and the spiritual treason of collaborating with the enemy' President Joe Biden is being called an 'anti-Catholic' by a priest from Arlington (Getty Images)
A priest from the Diocese of Arlington claimed that President Joe Biden is the "most aggressively anti-Catholic President in history,"citing Biden's stance on abortion rights and transgender equality. Fr Jerry Pokorsky is a priest of the Diocese of Arlington who also served as the financial administrator in the Diocese of Lincoln.
Pokorsky made the remarks in a recent blog post for the Catholic Culture. writing, "Biden's habitual and unapologetic sinful acts are on full display." Pokorsky writes this after stating that Biden's supporters "repeatedly claim that he is a devout Catholic" and that Biden himself "protested those who questioned his Catholicism."
RELATED ARTICLES
Joe Biden shouldn't call himself 'devout Catholic', says Kansas City archbishop over POTUS' pro-abortion stance
Who is Archbishop Jose Gomez? Catholic priest wants Joe Biden to 'repent' for backing marriage equality, abortion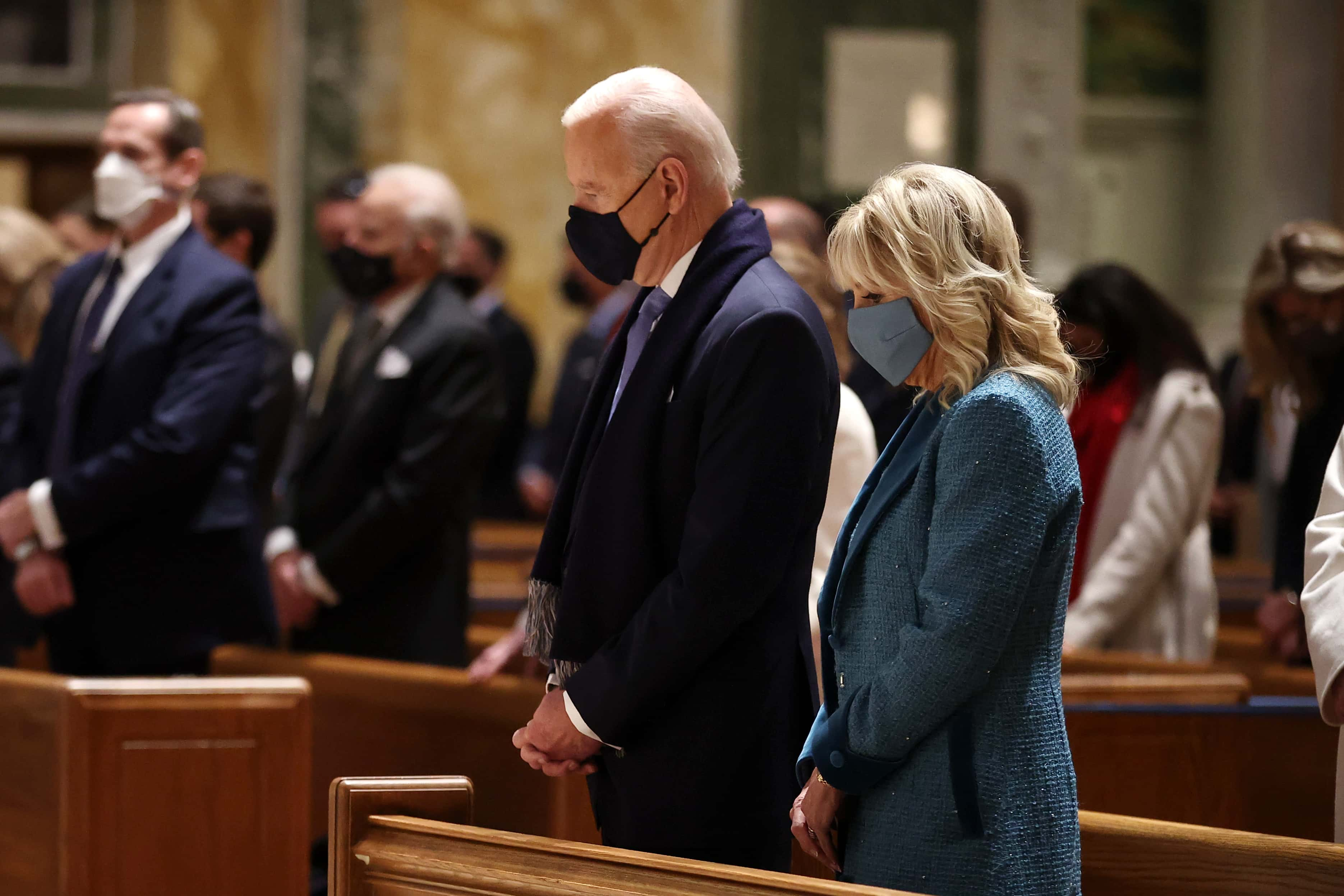 Following this, Pokorsky cites Biden's statement "celebrating the 48th anniversary of Roe v Wade" and the president's actions in rescinding "the pro-life Mexico City Policy, which ensured that foreign aid would not go to organizations that perform or refer for abortions." Pokorsky also cited Biden revoking former president Donald Trump's transgender military ban as well as Biden's call on Congress to pass the Equality Act.
Pokorsky also chided Biden's nominee to lead the Department of Health and Human Services, Xavier Becerra, who Pokorsky claims is against moral law in that Becerra "supports legislation that permits partial-birth abortion, forces every healthcare plan to pay for abortions, forces pro-life pregnancy centers to advertise abortions, forces the Little Sisters of the Poor to pay for contraception and abortion drugs, and allows assisted suicide."
Pokorsky then called out Biden's "hypocrisy," stating that the president "has magnified and institutionalized countless major violations of the Ten Commandments." He then wrote that Biden is "the most aggressively anti-Catholic President in history."
Pokorsky also called on bishops to initiate "a single disciplinary measure to protect the Catholic faith from scandal," and that several prominent bishops have declared Biden worthy of "Catholic-in-good-standing status." The priest also writes, "We either: stand with the Church and her sacraments and reject Biden's iconic culture-of-death policies, or we join those who celebrate Biden's flouting of Church teaching." He then states, "We will reveal whether we intend to magnify the Lord or magnify Biden's immorality."
Pokorsky also stated that the "continued silence" of bishops and cardinals is "an anti-sacrament of cowardice and the spiritual treason of collaborating with the enemy." He then stated that the election of Biden has forced a crisis and that, "From the ashes, we can expect the Holy Spirit to raise up successors to those who opposed another anti-Catholic tyrant."
Pokorsky is not the first clergyman to criticize Biden. In February 2021, Archbishop Joseph F Naumann of Kansas City said of Biden in an interview with the Catholic World Report, "The president should stop defining himself as a devout Catholic and acknowledge that his view on abortion is contrary to Catholic moral teaching."
Naumann continued, "When he says he is a devout Catholic, we bishops have the responsibility to correct him. Although people have given this president power and authority, he cannot define what it is to be a Catholic and what Catholic moral teaching is." He also said, "What he is doing now is usurping the role of the bishops and confusing people. He's declaring that he's Catholic, and is going to force people to support abortion through their tax dollars. The bishops need to correct him, as the president is acting contrary to the Catholic faith."
MEAWW cannot independently verify and does not support any claims being made on the Internet.