Joe Biden's farcical Afghan pullout marks return to Trump's 'America First' policy When Joe Biden was sworn in as the US' 46th President, many hoped it would finally bring to an end the isolationist policies of Donald Trump. From 'Make America Great Again' to 'America First', Trump ran on a campaign to put the US at the centre, and top of all his priorities. Now, over six months in, it appears Biden too is embracing those policies, albeit in a more discrete way than his predecessor.
Biden's presidency has been rocked by scandals, gaffes and controversies, with numerous comparisons being made to the Trump era. In April, Eric and Don Jr. mocked Biden's address to the US Congress, comparing his TV ratings with that of Trump. On more than one occasion, we've also seen comparisons between Biden and Trump's approval ratings, with both Presidents seeing major dips due to crises they oversaw - Covid-19 for Trump and Afghanistan for Biden.
RELATED ARTICLES
45 Office: Trump and Melania launch official website to put 'America First', Internet asks if it's 'satire'
Was Joe Biden reading Trump's speech? 'Buy American' slogan sparks wild rumors: 'Where have I heard that'
As the weeks and months pass though, there appears to be a lot that the two have in common. I am not referring to age, but rather to their policies. Biden promised to be different, and in many ways he is. We haven't the public fights with the press or the blatant lies that defined the Trump presidency. However, over the last few months, Biden appears to be co-opting Trump's 'America First' attitude in most of his policy decisions, with could spell trouble for the world at a critical time when international cooperation is the need of the hour.
Afghanistan withdrawal
The most prominent, and recent example of this attitude is the chaotic, and fumbled withdrawal from Afghanistan. Ever since the Taliban took control of Kabul on August 15, the President has maintained the US with leave by August 31, despite the real challenges of completing evacuations by then. Rep. Adam Schiff, chair of the House Intelligence Committee even said in a briefing, "given the logistical difficulties of moving people to the airport and the limited number of workarounds, it's hard for me to see that being fully complete by the end of the month." That appears to be the case. We are still getting stories of hundreds of Americans stranded in Afghanistan, unable to make their way to Kabul airport.
In fact, the situation has gotten so bad, the US has now stopped taking Afghan nationals altogether. The State Department on August 25 announced that only US citizens and green card holders would be eligible for evacuation, meaning thousands of Afghan allies will be left behind. These are Afghans who have worked with the US during its 20-year war in the country, many of whom even have Special Immigrant Visas (SIV) to the US.
There have been no negotiations with the Taliban to extend the deadline, or even to attempt to help Afghans who are eligible. Biden has left them to an uncertain fate, only focusing on US nationals. Numerous media personalities and non-profits have urged Biden to help Afghan allies. In the words of John Oliver, "we have a clear obligation to take in Afghans who are now vulnerable." However, that doesn't seem to be the case. For Biden, it's Americans first, and last when it comes to Afghanistan.
The move has not only harmed Afghans on the ground but US allies as well. Speaking in the British parliament, former Prime Minister Teresa May said, "What does it say about NATO, if we are entirely dependent on a unilateral decision by the U.S.?" In February, French President Emmanuel Macron hinted that Europe needs to become less dependent on the US, saying, "I do believe the best possible involvement of Europe within NATO is to be much more in charge of its own security." The Afghan debacle is proof that America's allies need to start looking beyond the US for help, as detailed by the CS Monitor.
Vaccinations are America first too
Another very concerning area is Covid-19 vaccinations. In mid-August, the President announced plans for a nationwide booster shot campaign, for all Americans. Not just Americans who are vulnerable, or in urgent need, but all Americans. The plan was immediately slammed by experts, as it puts America first at a time when the world needed those jabs. As of August 25, 61.7% of Americans have had at least one shot, and 52.3% have had both doses. Most hospitalizations and deaths from the Delta variant are occurring amongst the unvaxxed, with only a handful of breakthrough Covid-19 cases.
In contrast, there are still nations around the world that are yet to vaccinate front-line workers. Congo, Haiti, Nigeria, and Sudan are amongst the many countries yet to vaccinate even 1% of their population. They just haven't been getting the shots they need, since developed nations like the US, Canada, and the UK have taken up all available doses. Earlier, an international program called Covax was started to offer vaccine doses to low-income countries, but as Vox's science report Umair Irfan noted, it hasn't exactly gone to plan.
"That (Covax) kind of fell apart because a lot of the wealthier countries decided to keep the vaccines for themselves and vaccinate their own population," he said on a Vox podcast. He added, "many of the poorer and developing countries that are still dealing with an acute crisis with very low vaccination rates, you know, they've been scrounging for resources and they really haven't been getting the shots that they need." The Biden administration had an opportunity to help nations in dire need, but again, it chose to put America first when it didn't have to.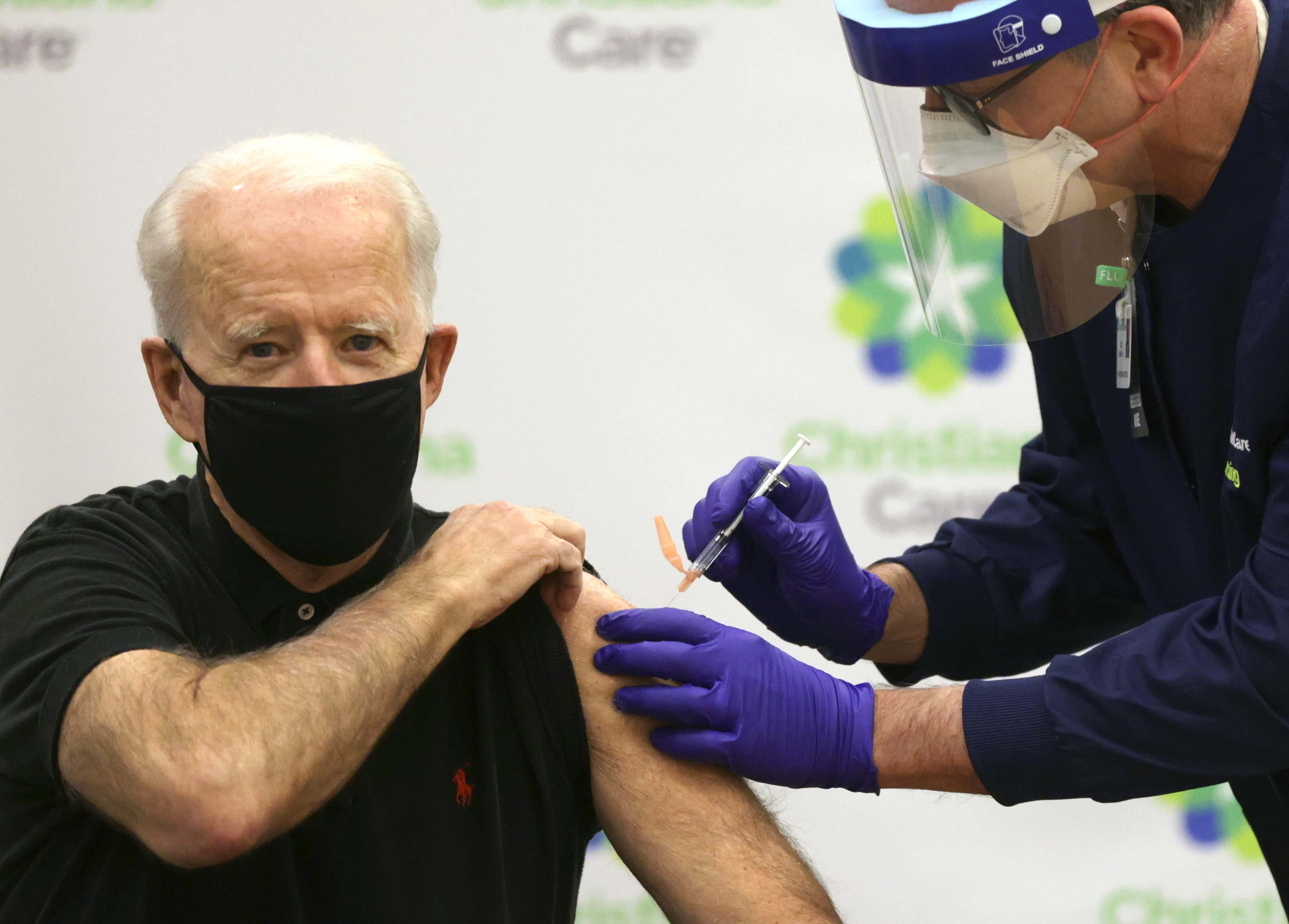 Immigration, other areas retain Trump policies
Vaccines and Afghanistan are just two areas where Biden has shown a strong inclination to put America first, but they aren't the last. In April, the administration announced it was keeping in place the Trump-era cap on refugees at 15,000. The New York Times reported, "The attitude of the president during the meeting, according to one person to whom the conversation was later described, was, essentially: Why are you bothering me with this?"
The President has also not acted to lift Trump's tariff's on China, with U.S. Trade Representative Katherine Tai saying doing so could harm the economy. There have been countless other examples too, such as a ban on the export of raw materials for vaccines that left India struggling. To be clear, he's not going deeper down the isolationist rabbit hole. Biden rejoined the World Health Organization and Paris climate agreement, but in some areas, the President appears to be keen to put American interests first.
It's in stark contrast to his promises on the election campaign, and a major challenge for the world order rocked by the pandemic. On trade and manufacturing, putting America first makes total sense. After all, the American economy too has taken a massive hit due to Covid-19, and there are still thousands dependent on stimulus cheques. But when it comes to things like vaccines, and immigration, isolationism cannot be seen in a positive manner. It may be good for American's domestic politics but leaves the US more distant from allies on the world stage.
There's no real explanation for why the Biden administration is choosing to walk down this path, when it could have made very different decisions. Only time will tell if it was a good idea, but so far, it doesn't seem like it. Between the resurgence of Covid-19 and the terror threat by ISIS and Al Qaeda, Biden may regret his America first doctrine.
Disclaimer : The views expressed in this article belong to the writer and are not necessarily shared by MEAWW.