Is Anthony Weiner back on Confide? He was convicted for sexting girl, 15, on app Disgraced former Congressman Anthony Weiner is reportedly back on a social media app, which he earlier used during his underage sexting scandal. According to Page Six, the convicted sex offender has again started using the secret messaging app Confide, which he used to send inappropriate messages to a 15-year-old girl from North Carolina in 2016.

When he was confronted by the publication on if he was back on Confide, Weiner replied in an email, "Yeah I got this," while tagging a message from the encrypted instant messaging application that asked him to check his unread messages. In 2017, the 56-year-old was awarded 21 months of prison time after he pled guilty to transferring indecent material to a minor girl.
READ MORE
Ex-Congressman Anthony Weiner rebuilds life after jail for sex offence, lands CEO role in recycled glass company
Ex-Congressman Anthony Weiner out of prison after sexting 15-year-old girl, starts pre-release program in half-way house

At the time, Joon H. Kim, the Acting United States Attorney for the Southern District of New York, stated: "Anthony Weiner, a former Congressman and candidate for Mayor, asked a girl who he knew to be 15 years old to display her naked body and engage in sexually explicit behavior for him online. Justice demands that this type of conduct be prosecuted and punished with time in prison. Today, Anthony Weiner received a just sentence that was appropriate for his crime." His sentence was imposed by the US District Judge Denise L. Cote, who wrote, "This is a serious crime that deserves serious punishment." Weiner also had to register himself as a sex offender after his release from jail.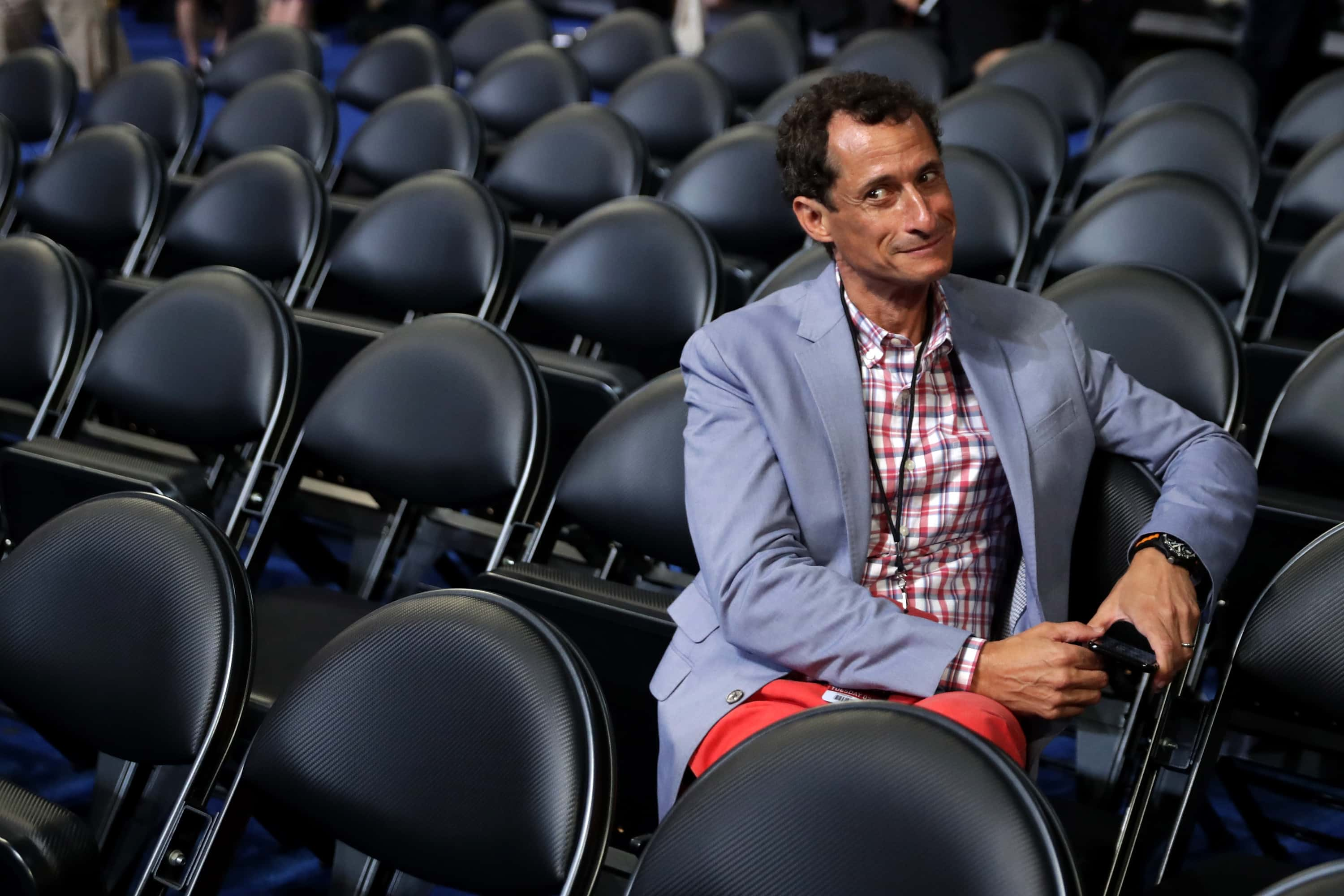 Weiner's scandal first came to light when he sent an obscene photo to a 21-year-old woman in Seattle, Washington. Later, he also reportedly sent messages to a 17-year-old Delaware girl, which was probed by cops. However, he dismissed being inappropriately involved with the girl. Besides, Weiner sent his shirtless selfies to another woman. At the time, he confessed to using social media to engage in "several inappropriate conversations" with at least six women.

In 2016, after the text messages came out, the authorities seized Weiner's laptop. At the time, the unnamed 15-year-old North Carolina girl had said, "He had some rape fantasies. It would just be him showing up at my house when my dad was out of town. And just start undressing me, being forceful, asking me if I want to be dominated, strange questions."
The girl said that she "was scared. I felt bad for talking to [Weiner]. I felt a little guilty and I wrote [my dad] a letter telling him," before stating, "After I told my teacher about the relationship, [Weiner] wanted me to email my dad and my teacher and tell them that was I said was false. That the conversations were appropriate and were never inappropriate, and he was very helpful."
The girl had also alleged that Weiner, who was married to Huma Abedin, a close aide to Hillary Clinton, "talked about women he would meet up with and have sex with, women he would meet at the gym, women he would chat with online." "He would also talk about going to different gyms, and getting different gym memberships, just to go watch 18-year-olds work out that would go to NYU and different schools in New York," she added.