Will there be 'Indian Matchmaking' Season 3? Here's the latest scoop on Netflix's hit show
While announcing the renewal of 'Indian Matchmaking' Season 3, Netflix also revealed the show's new spin-off series, 'Jewish Matchmaking' MUMBAI/CALIFORNIA: Season 2 of 'Indian Matchmaking' ended with our favorite matchmaker Sima Taparia setting foot in London while a woman named Priya candidly lists out her infamous criteria list to her friends. While Priya can be heard fawning over top-knot buns and ear piercings, Sima can be seen in a taxi near the Tower of London. This abrupt ending left us with several questions, such as is Sima Aunty branching out to England? Is this a scene from 'Indian Matchmaking' Season 3? Most importantly, will there be a Season 3 of 'Indian Matchmaking'?
Well, as it turns out anticipating the wild success of Season 2, Netflix has already renewed our favorite dating/ matchmaking show for not only season 3 but also announced a new spinoff series- 'Jewish Matchmaking'! If you're curious to know more about 'Indian Matchmaking' Season 3, and also its new spinoff series, then keep reading. In the meanwhile, you can check out other popular dating shows on Netflix such as 'Love is Blind', 'Too Hot to Handle', and 'The Ultimatum: Marry or Move On'.
RELATED ARTICLES
WEDDING HUSTLE: Want to hire 'Indian Matchmaking' star Sima Taparia's services? Here's how much she charges
'Indian Matchmaking' Season 2: Angry fans label Nadia 'toxic' for dumping Shekar
When does 'Indian Matchmaking' Season 3 release?
Back in March 2022, even Netflix announced that 'Indian Matchmaking' had been renewed for Season 3. In its press release, the streaming giant quoted Sima saying, "I was totally surprised by the response to the first season of Indian Matchmaking," Taparia told Netflix. "I'm overwhelmed by the love I've gotten, and the appreciation for Indian culture and values. I know fans will love what's coming in Season 2!" The show has already been renewed for a third season, coming soon."
Following the premiere of 'Indian Matchmaking' in July 2020, the show's fans had to wait for two years for Season 2, which was released in August 2022. However, considering the network has already greenlit the third season, fans may not have to wait for too long for Season 3's premiere. The official release date hasn't been announced yet, keep watching this space for further updates.
How can I watch 'Indian Matchmaking' Season 3?
'Indian Matchmaking' Season 3 will be available for streaming on Netflix, following its release. Viewers can subscribe to Netflix directly, via a mobile app store (App Store, Google Play). You can also watch it by signing up for the platform's free trial. Apart from that, viewers can also opt for different subscription plans provided by the streaming giant.
Who's starring on 'Indian Matchmaking' Season 3?
While the official cast list for the upcoming season hasn't been announced yet, you can definitely expect to see the return of some familiar faces alongside fresh faces. Sima Taparia, the matchmaker from Mumbai, will definitely be making her return. The show's creator and producer Smriti Mundhra said, "We'll stick with characters whose journeys are continuing audiences, then also introduce new people that audiences can fall in love with." "We want it to just be a journey where you learn about things and learn about the world and about love and marriage through very specific journeys of people who you love and who you want to see. We really want to see them have their happy ending," she added.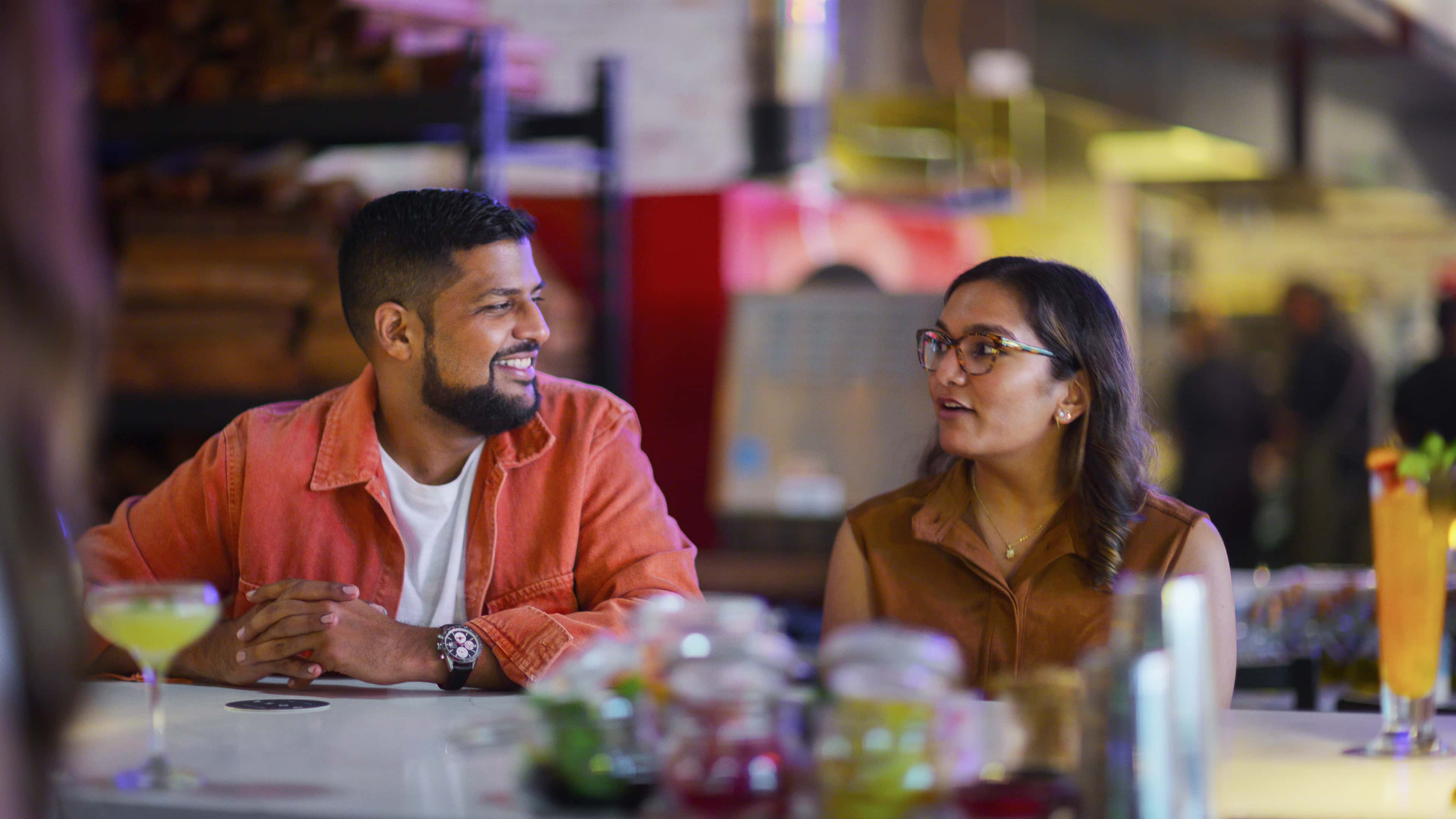 What is the plot of 'Indian Matchmaking' Season 3?
They say marriages are made in heaven, but in Indian communities, a matchmaker plays an equally crucial role. The show follows elite matchmaker Sima Taparia. Taparia caters to her high-end clientele across the globe, who are looking to help their children find their partner outside of the dating apps and matrimonial websites. In the eight-part series, we will see singles go on first dates with their families and decide if their date can be their future spouse. Netflix describes the show as, "Matchmaker Sima Taparia guides clients in the U.S. and India in the arranged marriage process, offering an inside look at the custom in a modern era."
What is the buzz around 'Indian Matchmaking' Season 3?
While announcing the renewal of 'Indian Matchmaking' Season 3, OTT giant Netflix also revealed that the hit show would be getting a new spin-off series- 'Jewish Matchmaking'. "But the dating fest won't stop there. Cue "Tradition" because we're introducing Jewish Matchmaking, a new series from the producers of Indian Matchmaking that will feature "singles in the US and Israel as they turn their dating life over to a top Jewish matchmaker." The new series, which doesn't have a premiere date yet, asks: "Will using the traditional practice of shidduch help them find their soulmate in today's world?" stated the release.
How can I watch earlier seasons of 'Indian Matchmaking'?
You can catch up on the previous two seasons of 'Indian Matchmaking' on Netflix.
Share this article:
Will there be 'Indian Matchmaking' Season 3? Here's the latest scoop on Netflix's hit show