Will there be 'Indian Matchmaking' Season 3? Here's the latest scoop on Netflix's hit show MUMBAI/CALIFORNIA: Season 2 of 'Indian Matchmaking' ended with our favorite matchmaker Sima Taparia setting foot in London while a woman named Priya candidly lists out her infamous criteria list to her friends. While Priya can be heard fawning over top-knot buns and ear piercings, Sima can be seen in a taxi near the Tower of London. This abrupt ending left us with several questions, such as is Sima Aunty branching out to England? Is this a scene from 'Indian Matchmaking' Season 3? Most importantly, will there be a Season 3 of 'Indian Matchmaking'?
Well, as it turns out anticipating the wild success of Season 2, Netflix has already renewed our favorite dating/ matchmaking show for not only season 3 but also announced a new spinoff series- 'Jewish Matchmaking'! If you're curious to know more about 'Indian Matchmaking' Season 3, and also its new spinoff series, then keep reading. In the meanwhile, you can check out other popular dating shows on Netflix such as 'Love is Blind', 'Too Hot to Handle', and 'The Ultimatum: Marry or Move On'.
RELATED ARTICLES
WEDDING HUSTLE: Want to hire 'Indian Matchmaking' star Sima Taparia's services? Here's how much she charges
'Indian Matchmaking' Season 2: Angry fans label Nadia 'toxic' for dumping Shekar
When does 'Indian Matchmaking' Season 3 release?
'Indian Matchmaking' Season 3 will premiere on Netflix on April 21, 2023.
How can I watch 'Indian Matchmaking' Season 3?
'Indian Matchmaking' Season 3 will be available for streaming on Netflix, following its release. Viewers can subscribe to Netflix directly, via a mobile app store (App Store, Google Play). You can also watch it by signing up for the platform's free trial. Apart from that, viewers can also opt for different subscription plans provided by the streaming giant.
Who's starring on 'Indian Matchmaking' Season 3?
The highly anticipated Season 3 of 'Indian Matchmaking' promises to bring a mix of new and familiar faces seeking the guidance of the renowned matchmaker, Sima Aunty. Fans of the show will be thrilled to see the continuation of Viral and Aashay's love story, as the couple takes exciting steps in their relationship. One of the familiar faces returning to the show is Rushali, who viewers may remember from her Season 1 date with Pradhyuman. Despite her beauty queen exterior, Rushali is still searching for a soulmate who will see beyond her physical appearance. She is eager to find someone who appreciates her many interests and values, including her love of literature and passion for animal welfare. In the final moments of Season 2, fans are also introduced to Priya, a young London-based divorcée who is giving dating another chance.
While her past relationship didn't work out, Priya is optimistic about finding love again and is seeking Sima Aunty's guidance to help her navigate the dating world. In addition to the familiar faces, Season 2 also introduces viewers to a diverse cast of new singles. Jay Bobby Seagull is a renowned mathematics teacher and writer who is looking for a partner who shares his passion for learning and exploration. Shital Patel describes herself as a "small girl with big dreams" and is eager to find a partner who supports her ambitions and is willing to grow alongside her. Niraj Mehta is a dancer and oncologist who is looking for a partner who shares his love of movement and has a deep understanding of the challenges he faces in his medical profession. Arti Lalwani is an auditor and boss-lady who is looking for someone who can appreciate her ambitious nature and who is willing to support her in her career aspirations.
Finally, Shekhar Jayaraman is an attorney based out of Chicago who is looking for a partner who shares his values and interests, including his passion for social justice and commitment to giving back to the community. With such a diverse and intriguing cast of characters, Season 2 of 'Indian Matchmaking' promises to be an exciting journey filled with twists, turns, and unexpected surprises. Viewers will undoubtedly be captivated by the personal stories of these individuals as they navigate the complex world of dating and relationships, all under the guidance of the wise and experienced Sima Aunty.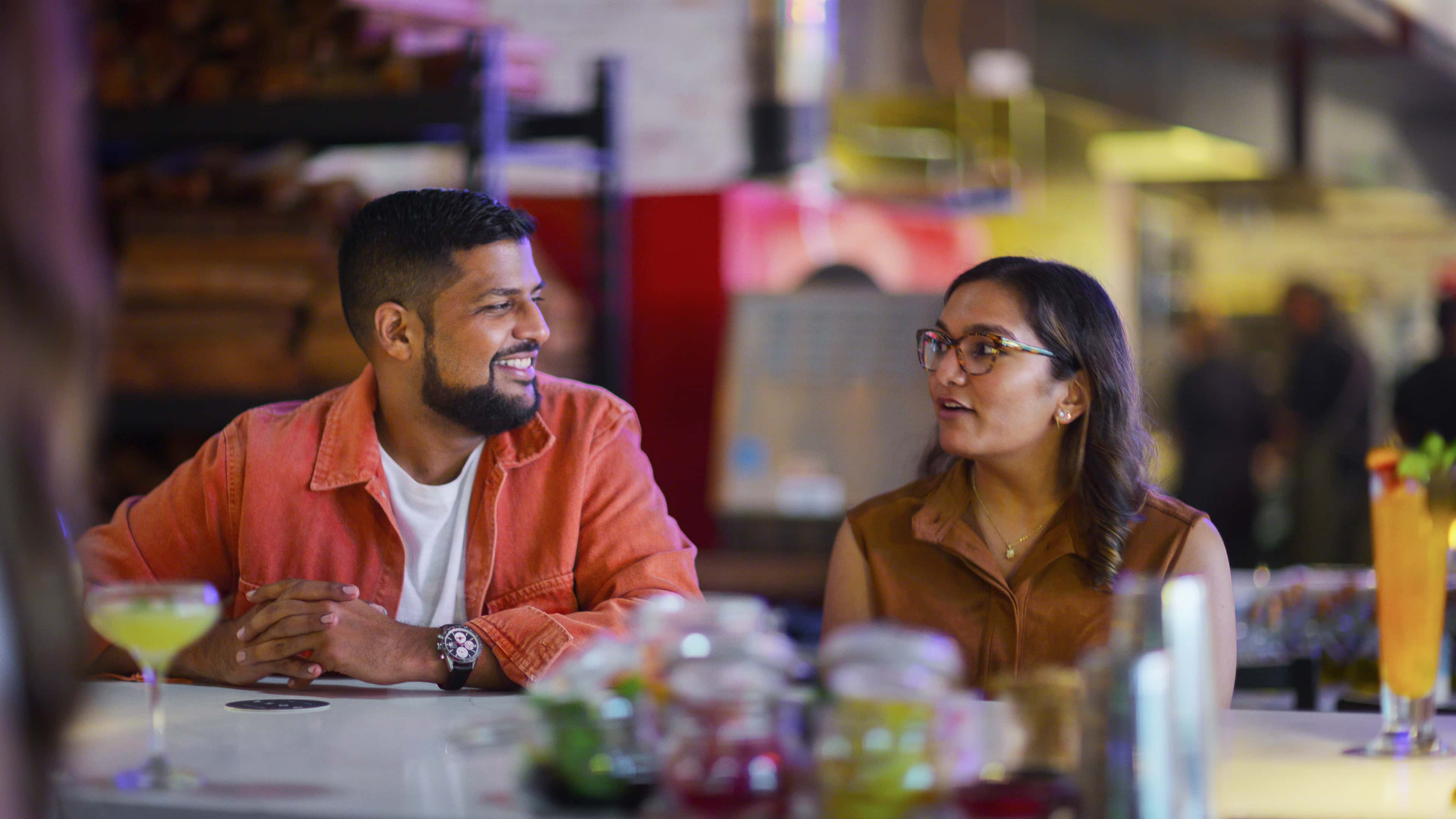 What is the plot of 'Indian Matchmaking' Season 3?
In the upcoming season of 'Indian Matchmaking', Sima Aunty will once again take on the task of finding lifelong partners for a new group of Indian and Indian American singles who have put their future in her hands. As the show left off with some of Sima's clients walking down the aisle and others stepping back into the dating scene, the new season promises to bring fresh stories and challenges. As a matchmaker, Sima Aunty's work is never done, especially when destiny is involved. She uses her years of experience and extensive database to cross-reference criteria lists, biodata, and astrological charts to guide the singles through the process of arranged marriage. Her aim is to create matches that are based on mutual respect, shared values, and long-term compatibility.
This season, Sima will also be receiving some assistance from other matchmakers who are using dating apps to help their clients find love. This could bring a new perspective to the matchmaking process and provide additional insights into the world of dating for both Sima and her clients. As always, 'Indian Matchmaking' promises to showcase the complexities of modern relationships and the challenges faced by those who are looking for love. With Sima Aunty's expertise and the help of her fellow matchmakers, the singles on the show will navigate the intricacies of arranged marriages, family expectations, and the search for a lifelong partner.
What is the buzz around 'Indian Matchmaking' Season 3?
Sima Aunty's matchmaking skills are in high demand, and her database is as well-worn as her passport. In the upcoming season, Sima will travel the world to help singles and families find their perfect matches. Her home visits will take her to cities such as London, New Delhi, Miami, and New York, among others.
Have a look at the official trailer for the new season below:
How can I watch earlier seasons of 'Indian Matchmaking'?
You can catch up on the previous two seasons of 'Indian Matchmaking' on Netflix.