HYBE and Naver Webtoon to collaborate once again for webtoon with DC Comics on board BTS is not new to the idea of having a webtoon dedicated to themselves. The 2019 webtoon 'Save Me' marked the first collaborative project between HYBE (then known as BIG HIT Entertainment) that revolves around the lives of the members of BTS.

This webtoon was a prequel to their album 'The Most Beautiful Moment in Life' which has songs that also ran through a storyline similar to that of the webtoon. That webtoon brought the journey of BTS Universe to notice and familiarized ARMYs to an entirely new universe for fans to enjoy years down the lane.

READ MORE

BTS Universe inspired K-drama 'Youth': Release date, plot, cast, news, trailers and all you need to know

BTS working on next album! Release date, MiniMoni, Ariana Grande collab and all you need to know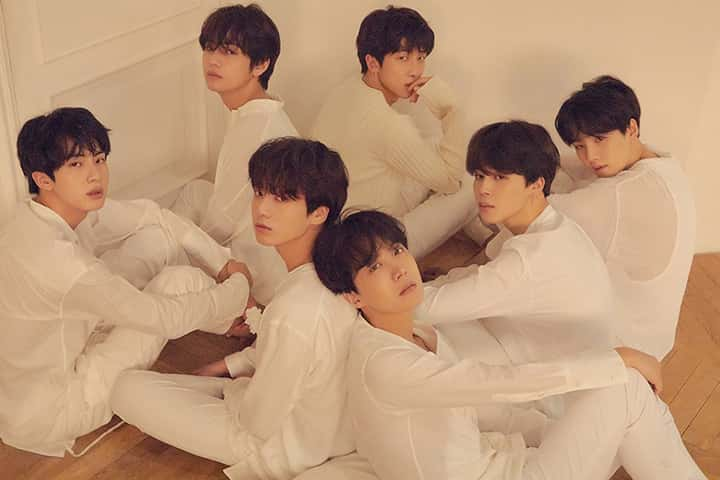 Naver Webtoon X HYBE
It is reported that Naver Webtoon is all set to collaborate with BTS again to create a new series about the members of BTS and their stories. This is anticipated to be a big move for both Naver as well as HYBE with the way the global market is reacting to BTS and its popularity over the last couple of years.
Naver came out with a statement on August 18 stating that they are all set to launch a 'super casting' project that will help them produce a series of original webtoons and content for various entertainment companies and artists in order to create their popularity globally. The first artist agency they are set to collaborate with is none other than HYBE Labels which is home to a plethora of Korean as well as now, international artists.
DC Universe to join the project too
Not only that, the statement suggested that this is going to be a project that will have DC Comics on board with HYBE making it a global collaboration. With respect to DC Universe, it is said that they will create original webtoons using the DC Comics storyline or characters. With this Naver Webtoon is all set to create a webtoon that has an original story starting first with the K-Pop giants, BTS and followed by other artists from HYBE as well as characters from DC Universe.
As it is unclear what the stories would be about, one thing that is clear for the fans is that new or old fans of these artists are in for a ride as the CEO of Naver says, "As we create characters of new worlds together, we will showcase webtoons that have new content and which new users can approach as well as old."
Members talk about the expansion of BTS Universe
In the past when asked about the expansion of BTS Universe, RM (Namjoon) of BTS also spoke about the BTS Universe and said, "Our company knew that they wanted a storyline to continue for many years and they always told us about how important it is to make a world like Star Wars or Marvel" which is why most of BTS' albums follow along with the story of the BTS Universe.
Jin of BTS once mentioned that it becomes very overwhelming to continue with the storyline and it is necessary for them to take a break once in a while. 'BE', their last full album was sort of a break away from the BTS Universe which the boys say they're sure they will jump back to.