Hurricane Laura hitting Louisiana as strong as 1856 storm that split Last Island in half: 'Only 1 cow remained' Hurricane Laura, touted as one of the strongest storms to hit Louisiana in over 160 years, appears on par with the Last Island hurricane of 1856, which left hundreds dead and eventual abandonment of the island. Laura made landfall in Louisiana on early Tuesday, August 25, as the National Hurricane Center (NHC) warned people to "take action now to protect your life." Experts also warned that the hurricane could rip apart buildings and penetrate up to 200 miles inland.
The NHC, in a statement on Tuesday, also said that the eye of Laura will continue moving island over southwestern Louisana and warned of a "catastrophic storm surge, extreme winds, and flash flooding." Maximum sustained winds on Wednesday, August 26, were recorded at 140 mph. Hours later meteorologist Eric Holthaus wrote on Twitter, saying: "NHC has just increased Hurricane #Laura's estimated winds to 150mph sustained. That equals the strongest hurricane ever to make landfall in Louisiana, way back in 1856."
---
NHC has just increased Hurricane #Laura's estimated winds to 150mph sustained. That equals the strongest hurricane ever to make landfall in Louisiana, way back in 1856. pic.twitter.com/Kul0Jx4zJm

— Eric Holthaus (@EricHolthaus) August 26, 2020
---
The Great Storm of 1856, also known as the Last Island Hurricane, reportedly formed in the Gulf of Mexico in August. The storm gradually burgeoned into a hurricane and became one of the deadliest tropical cyclones to ever strike Louisana. The hurricane, at the time, left over 200 dead and destroyed a city. When the monster storm made landfall in Louisiana, it also hit Isle Dernieres, Last Island, which was considered a pleasure resort to the southwest of New Orleans.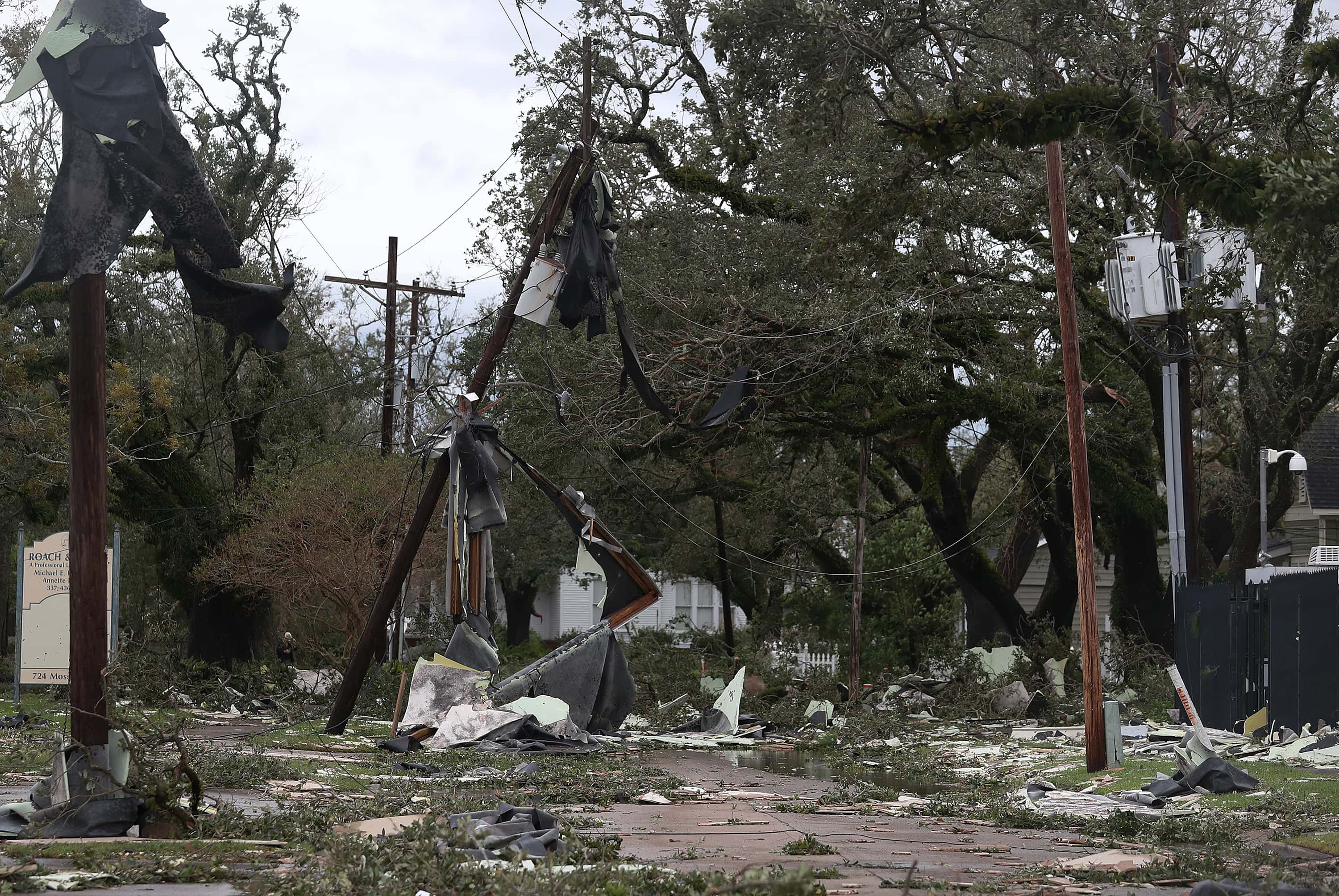 "The highest points were under five feet of water," a report by the National Weather Service at the time stated. "The resort hotel was destroyed, along with the island's gambling establishments. Over 200 people perished, and the island was left void of vegetation and split in half. Only one terrified cow remained on the island after the catastrophe. The Last Island is now only a haven for pelicans and other sea birds. The steamer Nautilus foundered during the storm. The lone survivor clung to a bale of cotton and washed ashore sometime later."
Every house in Abbeville was reportedly razed to the ground and the Mermentay river became flooded, destroying all crips. Reports state that orange trees in the island were also stripped of their fruits and rice fields were submerged in water.
The NHC, on Wednesday, said that Hurricane Laura is weakening after hitting the land, however, "destructive winds should spread well inland, more than 100 miles, along its path. Hurricane-force winds and widespread damaging wind gusts will spread well inland into portions of extreme eastern Texas and western Louisiana early Thursday," it said.
An early casualty from the hurricane was also reported on Wednesday of a 14-year-old for who died after a tree fell on her. Strong winds in Texas and Louisiana have also left 500,000 without power and people who have not evacuated from the affected region have been advised to write their names on a piece of paper and "put it in a ziplock bag" in their pockets.
Louisiana Governor John Bel Edwards, in a statement to Fox News, on Wednesday said that the storm surge from Laura would be a "huge threat to life... in fact, the National Weather Service took the unprecedented step of saying the storm surge is going to be unsurvivable."
Share this article:
Hurricane Laura matches 1856 Last Island Hurricane unsurvivable island split in half one cow remaine