Hurricane Delta threatens to ravage Louisana as flood and rain-battered state recovers from Hurricane Laura People in Louisiana, who are still reeling from Hurricane Laura, are now bracing themselves for Hurricane Delta, which is on pace to make landfall on Friday (October 9). According to the advisory issued by the National Hurricane Center (NHC) at 1 am CDT (0600 UTC) on October 9, major Hurricane Delta is headed toward southwestern Louisiana and it is expected to bring hurricane conditions and a life-threatening storm surge to portions of the northern Gulf Coast later on Friday. A hurricane warning is in effect for High Island, Texas, to Morgan City, Louisiana.
A storm surge warning is in effect from High Island to Ocean Springs in Mississippi, including Calcasieu Lake, Vermilion Bay, Lake Pontchartrain, Lake Maurepas, and Lake Borgne. The highest inundation of 7 to 11 feet is expected somewhere between Rockefeller Wildlife Refuge and Morgan City. "A storm surge warning means there is a danger of life-threatening inundation, from rising water moving inland from the coastline, during the next 36 hours in the indicated locations. Residents in the warning area should promptly follow the advice given by local officials. The storm surge risk remains high despite the forecast decrease in intensity before landfall since Delta is a relatively large hurricane," cautions NHC.
Hurricane-force winds are expected on October 9 afternoon and evening somewhere within the Hurricane warning area between High Island and Morgan City. Hurricane-force winds will also spread inland across portions of southern Louisiana near the path of Delta's center on October 9 evening and night. According to experts, heavy rainfall will lead to significant flash flooding and minor to major river flooding in parts of Louisiana on Friday, October 9 and Saturday, October 10. Additional flooding is expected across portions of the central Gulf Coast into the Lower Mississippi Valley.
A tropical storm warning is in effect for west of High Island to Sargent in Texas, east of Morgan City to the mouth of the Pearl River, including New Orleans, and Lake Pontchartrain, and Lake Maurepas.
This is the sixth time in 2020 that Louisiana has been in the path of major storms since June. On October 6, Louisiana Governor John Bel Edwards had declared a state of emergency in advance of Hurricane Delta, the 25 named storm of the 2020 Atlantic hurricane season. It is expected to make landfall along the same portion of southwest Louisiana where Hurricane Laura hit in late August.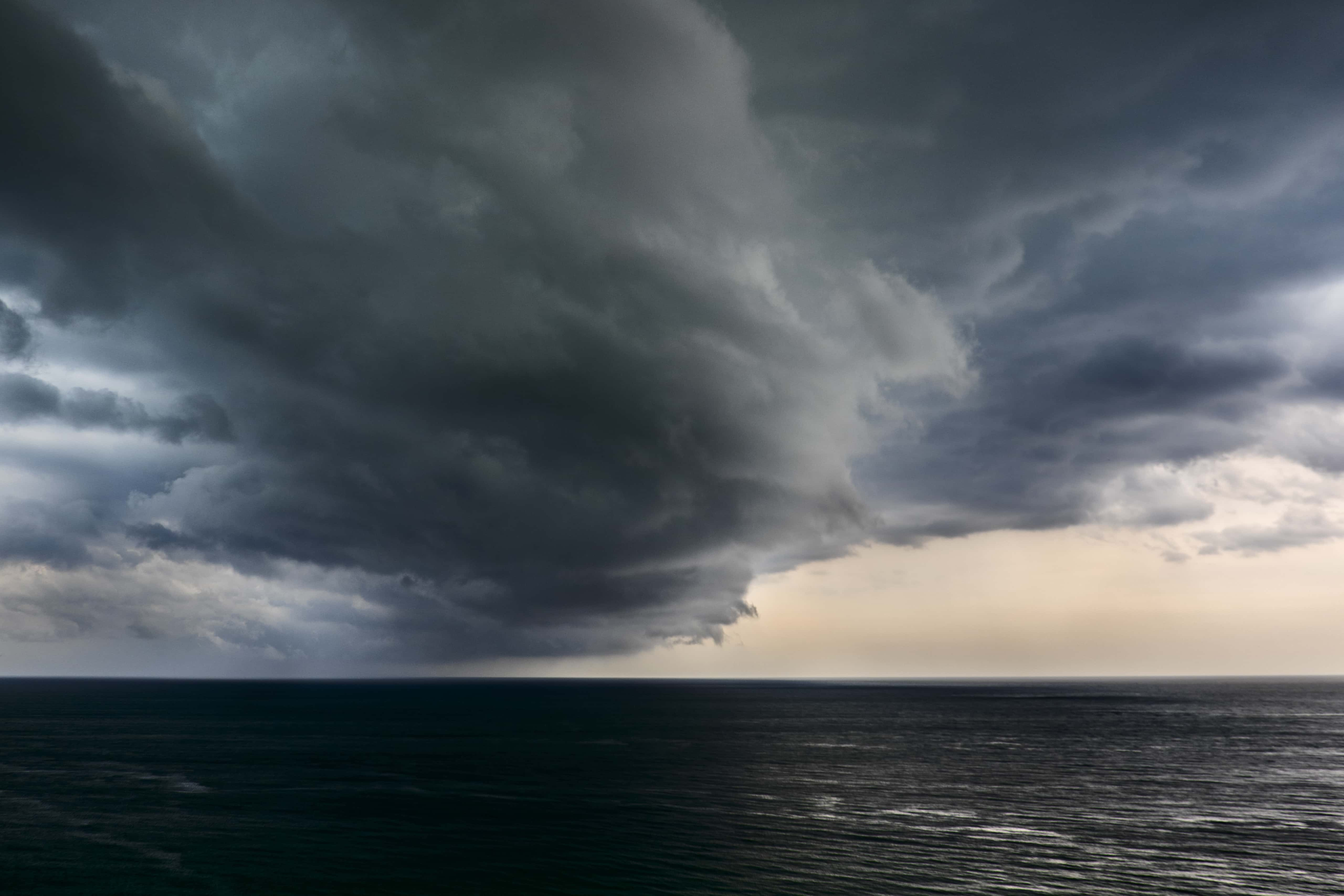 "Hurricane Delta is an incredibly dangerous storm that will bring heavy winds, rain and life-threatening flooding and storm surge to coastal Louisiana. Everyone in South Louisiana should pay close attention to the weather in the coming days and heed the advice and directions of their local officials. Now is the time to make preparations for Delta's impacts. All of Louisiana's coast is in the tracking cone, and we are well aware that impacts can be felt outside of the track," said Edwards. He added, "We have seen an active hurricane season already, with a devastating hit in southwest Louisiana from Hurricane Laura. It would be a mistake for anyone in Louisiana to let down their guard. Be prepared."

According to NHC, Friday through Saturday (October 9-10), Delta is expected to produce 5 to 10 inches of rain, with isolated maximum totals of 15 inches, from the southwest into south-central Louisiana. "These rainfall amounts will lead to significant flash, urban, small stream flooding, along with minor to major river flooding. For extreme east Texas into northern Louisiana, southern Arkansas, and western Mississippi, Delta is expected to produce 3 to 6 inches of rain, with isolated maximum totals of 10 inches. These rainfall amounts will lead to flash, urban, small stream, and isolated minor river flooding," says the forecast. As Delta moves farther inland, 1 to 3 inches of rain, with locally higher amounts, are expected in the Tennessee Valley and Mid-Atlantic this weekend.

At 1 am CDT on October 9, the center of Hurricane Delta was located near latitude 26.2 North, longitude 93.6 West. Delta is moving toward the north-northwest near 12 miles per hour (19 km per hour). A turn toward the north is forecast overnight, followed by a north-northeastward motion on Friday (Oct 9) and in the night. On the forecast track, the center of Delta will move over the northwestern Gulf of Mexico on Friday (Oct 9) and then move inland within the hurricane warning area in the evening.
"Maximum sustained winds have increased to near 120 mph (195 km/h) with higher gusts. Delta is a category 3 hurricane on the Saffir-Simpson Hurricane Wind Scale. Some slight additional strengthening is possible overnight. Some slight strengthening is possible overnight. Slow weakening is expected to begin as Delta approaches the northern Gulf coast later on Friday, with rapid weakening expected after the center moves inland. Hurricane-force winds extend outward up to 40 miles (65 km) from the center and tropical-storm-force winds extend outward up to 160 miles (260 km)," explains the advisory.