Sha'Carri Richardson: How did Flo-Jo die? Journo's claim steroid use killed her, sparks fury
American track and field athlete Florence Griffith Joyner better known as Flo-Jo did actually die at the tragic young age of 38 but not like Claire Lehmann implied from 'a lifetime of drug use' The long nails of Black athletes Florence Griffith Joyner aka Flo-Jo and Sha'Carri Richardson are being linked to steroid use by Claire Lehmann (Photos by Tony Duffy and Cliff Hawkins/Getty Images)
American sprinter Sha'Carri Richardson has accepted the one-month suspension after testing positive for cannabis, the United States Anti-Doping Agency said on Friday, July 2, 2021. While this has made her fan base upset, an Australian journalist took to Twitter to point out certain so-called similarities between Richardson and yesteryear sprinter Florence Griffith Joyner who was better known as Flo-Jo in a tweet that quickly took over the site.
Testing positive for cannabis ruled her out of the 100 meters in the Tokyo Olympics. Australian journalist Claire Lehmann and the founding editor of Quillette, an online magazine that primarily focuses on science, technology, news, culture, and politics, tweeted about Richardson and implied that she did steroids. Lehmann pointed out that her long nails "can be a side effect of steroid use."
READ MORE
Outrage as Claire Lehmann implies Sha'Carri Richardson's long nails are sign of steroid use
Is THC testing racist? Sha'Carri Richardson's supporters call for ban on practice
Posting a photo of Richardson, Lehmann tweeted, "Not sure whether the nails are real or fake, but in case you didn't know very strong nails & hair can be a side effect of steroid use." She added, "Look, people in track know who is and who isn't on the roids. Just because they couldn't ping her on it doesn't mean they don't know."
That is when she drew similarities between Flo-Jo and Richardson. "Flo Jo, obvious drug user, had the nails. She died in her sleep at age 38 because that's what a lifetime of drug use does to the body (and why it's supposed to be banned from elite sports)." The accompanying picture shared by Lehmann showed the sprinter with long nails painted red.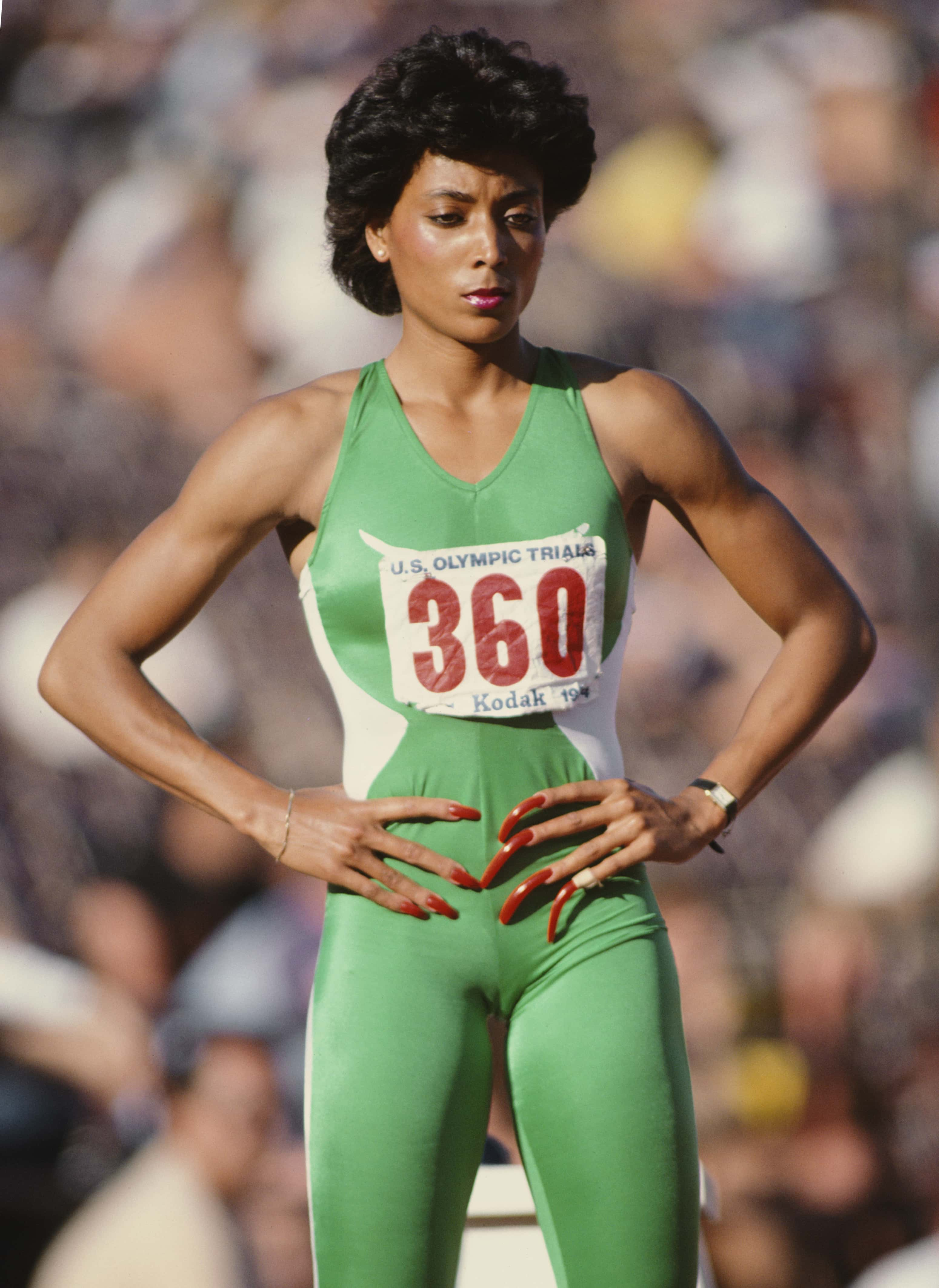 It did not take long for people to call out Lehmann for her tweets alleging that Richardson may have taken steroids. "Hey Claire, don't know how to break this to you but one side effect of steroid use is testing positive for steroids, not marijuana. Testing positive for marijuana is correlated with marijuana use, which in many locations is not illegal and in all locations is not dangerous," one user pointed out, and then quickly shared a screengrab showing they were blocked by Lehmann. Another user pointed out, "I know your racism is clouding your thinking, but artificial nails are something that exists."
And soon enough, many social media users started pointing out factual errors in Lehmann's tweets, calling her "misinformed".
How did Flo-Jo die?
American track and field athlete, who was once deemed "the fastest woman of all time" did actually die at the tragic young age of 38 years old. But it was not in the way Lehmann claimed in her tweets.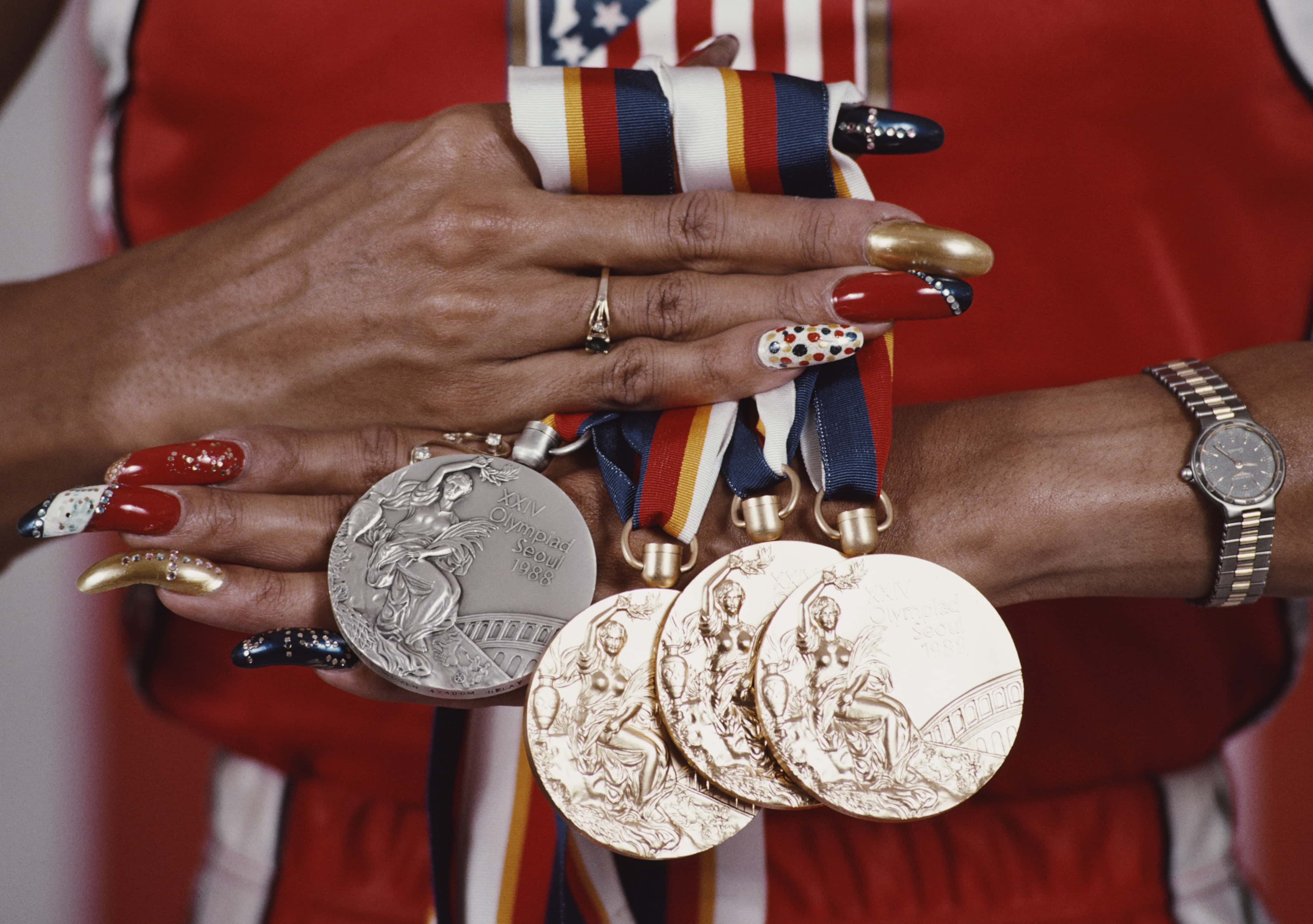 A Google search would have been sufficient to reveal that Flo-Jo unexpectedly died in her sleep at home in the Canyon Crest neighborhood of Mission Viejo, California, on September 21, 1998. Orange County Sheriff-Coroner's office reportedly investigated this death and announced on September 22, 1998, that the cause of death was suffocation during a severe epileptic seizure.
She was also found to have had a cavernous hemangioma, a congenital vascular brain abnormality that made Flo-Jo subject to seizures. As per a family attorney, the athlete had also suffered a tonic-clonic seizure in 1990, and had also been treated for seizures in 1993 and 1994.
And that is exactly what social media users pointed out to Lehmann. "You are misinformed. She died from a seizure, which was probably caused by a cavernous hemangioma. There was never one iota of proof of drug use. And this comment about the nails is utterly ridiculous," one user tweeted.
Another user wrote, "Flo Jo died from an epileptic seizure caused by a congenital vascular abnormality in her brain that caused seizures. CONGENITAL means it was present at her birth."
Now coming to Lehmann's claims of Flo-Jo's "lifetime of drug use'. According to the Sheriff-Coroner's office, the only drugs in her system when she died were small amounts of two common over-the-counter drugs, acetaminophen (Tylenol) and the antihistamine Benadryl.
The family had actually specifically released the autopsy findings to the media hoping that it would put to rest the rumors that drug abuse contributed to her death. Her husband, Al Joyner, even criticized those who suggested that she took performance-enhancing drugs.
"My wife took the final, ultimate drug test," Joyner said, choking back tears during a brief news conference after the release of the autopsy report back in 1998. "And it's what we always said: There's nothing there. So please, please, give us time to grieve and just let my wife rest in peace."