'High School Musical: The Musical: The Series' Season 2 Full Cast List: Meet Olivia Rodrigo, Joshua Bassett and rest of the stars of Disney show If you're someone who is more than okay to expend energy in understanding the fictional lives of high school teens, then look no further. Unlike most shows on OTT platforms, this dramedy will return each week with an episode. The Season 2 finale is scheduled for July 30, Friday.
Those who have watched Season 1, know the drill. It revolves around an inter-school competition that is underlined by the songs that the characters break into at different points in time. Given the nature of the script, a few of the actors even had to take special training to fit into their roles. Let's know more about them.
RELATED ARTICLES
'High School Musical: The Musical: The Series' Season 2: Air time, how to live stream, trailer and all you need to know about the Disney Plus show
'High School Musical: The Musical: The Series' Preview: It's homecoming week and fans couldn't be more excited for Carlos and Seb
Olivia Rodrigo
Even though she is enthused about the new season, the show is not the only project that is keeping her on her toes. The star is a week away from releasing her debut album - 'Sour'. Talking to Business Insider, she opened up about her aspirations and where she intends to take her music.
"The second the album cycle for this is over and I'm not traveling, that's the one thing that I want to do so bad," she said and added: "I always said that I wanted to do that: Maybe when I was, like, 30 or something and I had kids - I'd stop making music and just write for other people."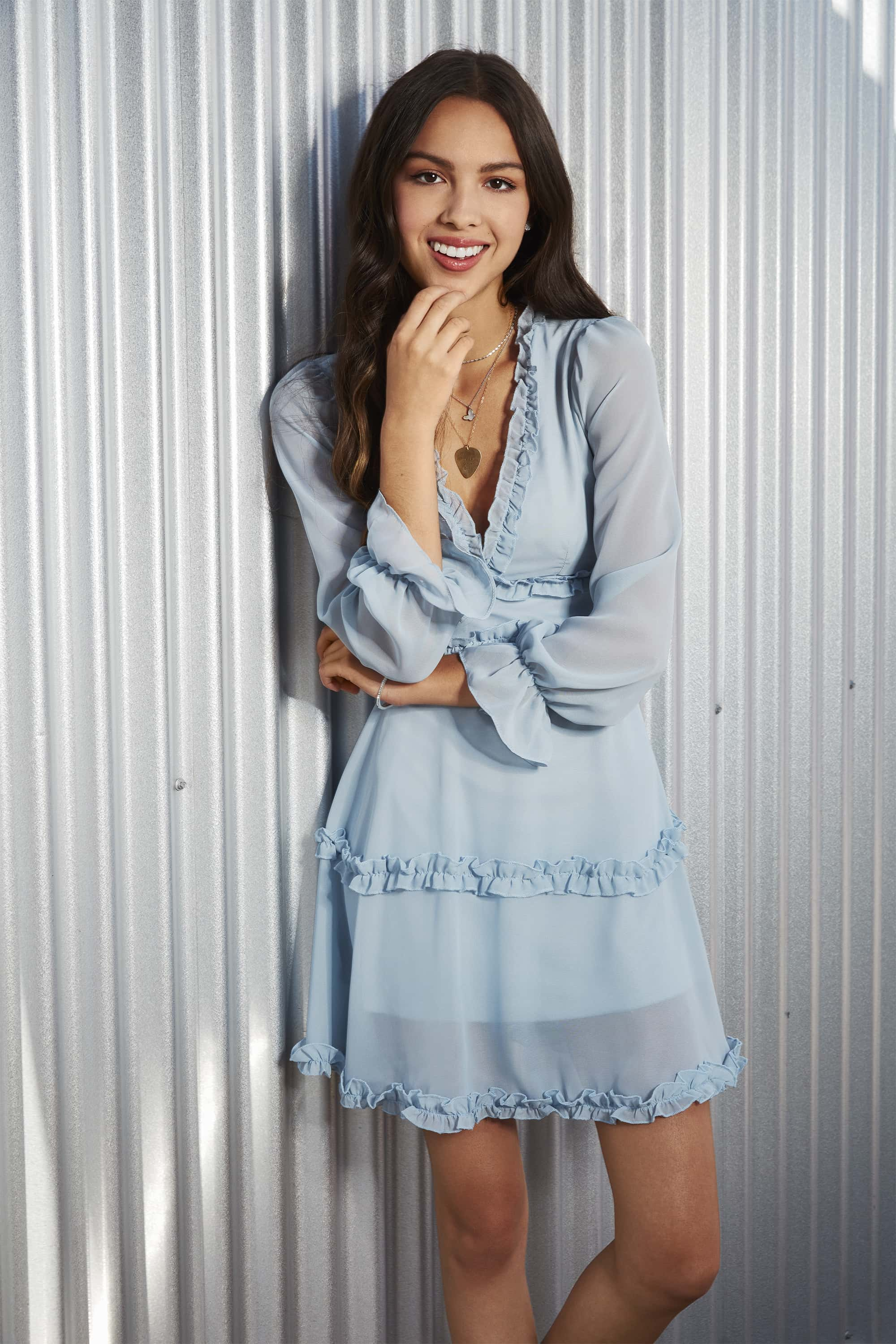 Joshua Bassett
Much like Olivia, Joshua too is an up-and-coming musician who used to dabble in theatre. Talking to Teen Vogue, the 20-year-old dished what one could expect from the series this time. "If season one was about finding your new tribe, season two is about keeping it and really prioritizing who and what matters and your life," he explained. "Through music, through acting, through reading, or all of the above, I'm trying to be the best possible version of myself," he told the outlet as he spoke of his personal life and added: "I'm constantly evolving in that way and I'll probably be a completely different person by this time next year, hopefully for the better."
Matt Cornett
Just like his co-stars he is writing songs and quarantining himself for a "secret project," which he believes will be fun. It was an "emotional" day for Matt when he had to wrap up 'HSMTMTS' but he revealed what all viewers could expect. "This season is just bigger and better in every possible way," he told Popsugar and added: "People are going to freak out. Everything is so good."
Sofia Wylie
At 17, she's achieved quite a bit. She is known as Gina, the transfer student on 'HSMTMTS' and hopefully, soon as Agatha from 'The School for Good and Evil'. The actress got on a call with MTV when she revealed she was talking out of a hotel in Northern Ireland. She was filming Netflix's adaptation of Soman Chainani's fantasy series of the said name. "In her first film role, she'll star alongside seasoned actors like Charlize Theron and Kerry Washington," the site reported.
Larry Saperstein
He is a Long Island boy who got an early start to a career in television and musical theatre. He has always been a huge fan of the performing arts and that passion drove him to the sets of Disney and eventually a role in one of its shows. He's passionate about his craft and that shows in the way he described his character Big Red to Screenrant. "I think it is really exciting because both characters - and all the characters really - are in a time where they're learning about themselves and discovering things that make them excited in their passions. Both Big Red and Ashlyn bring out the best in each other, and they push each other toward their own happiness."
Julia Lester
Julia is excited for fans to see how Big Red and Ashlyn's relationship shapes up. "I don't think there's a better person for each other to have for this first relationship, I think that there's so much to look forward to, and they're starting out really, really strong," she told Screen Rant and added that Season 2 picks up exactly where the first one left. "So we've got a really good starting point for Big Red and Ashlyn, and they're both really sensitive and really care about each other a lot."


Dara Reneé
Dara is a cheerleader. She loves Julia and Sofia and calls them "iconic human beings." "It was so amazing being able to learn new things with them and see their talent flourish and to just hang out on set with them. They're absolutely hilarious; so funny, and I just love them so much. They're just my babies. I love them. We're like the Powerpuff Girls," she told Screenrant.
Frankie Rodriguez
Frankie who plays an openly gay high school student is simply taken about the representation. "To be the representation that I never got to see with this new generation of people watching, it's just very exciting," Rodriguez told ABC news and added: "The best is when you get the messages from adults [who] reach out and say, 'I would have felt a little less alone if I had this as a kid."
Mark St. Cyr
He is glad the show is helping him shape his theatre lessons. "Yes, I would agree with that. It definitely has helped me see my own high school theater years in a different light. It really is a show in and of itself putting on a show in high school. Always, but in high school especially," he told Screenrant.
Kate Reinders
What do you know! Derek Hough joins the season albeit briefly. No one's complaining though. Kate, during a chat with Hollywood Life, confessed she was "intimidated" at first but he made sure she felt comfortable. "Basically Derek Hough was dipping me, and lifting me back up, and spinning me around, and picking me up in the air; it was the best day of my life," she said.
'High School Musical: The Musical: The Series' can be streamed on Disney+.