'Hidden Jewel' Full Cast List: Meet Raechelle Banno, Evan Roderick and rest of the actors in Lifetime adaptation of VC Andrews novel The fourth and final installment from VC Andrews' 'Ruby' movie series, 'Hidden Jewel' will chronicle Ruby's life as she tries to keep her daughter, Pearl, and her twin sons safe from her dark secrets. However, Ruby finds herself dwelling in the mysteries of the past when an unexpected event turns her life around. Will Pearl be able to save her brother who has fallen ill and help her mother uncover the secrets of the past? Meet the cast of the movie based on VC Andrews' novel, ahead of its premiere.
READ MORE
'Pearl in the Mist' Full Cast List: Meet Raechelle Banno, her sister Karina and rest of the stars of Lifetime movie based on VC Andrews' novel
'Pearl in the Mist' Review: Lifetime's historical drama offers a very different take on the bond twins share
Raechelle Banno
Raechelle Banno plays the title role, Ruby, in Lifetime's adaption of VC Andrews' Ruby Landry novels in four films - 'Ruby', 'Pearl In The Mist', 'All That Glitters' and 'Hidden Jewel'. She was most recently seen in the lead role of Atria Nine for the CW Network's television series 'Pandora'.
Banno gained prominence as a series regular on Australian Network Seven's 'Home and Away'. Before this, she featured as Courtney in 'In Your Dreams' and as the co-lead, Noushka, in the award-winning short film 'Second Best'. She has also served as the director for her 2020 short film '@BladeRoller: Case Unsolved'. The movie was selected for the Sydney Underground Film Festival's Take 48 lineup.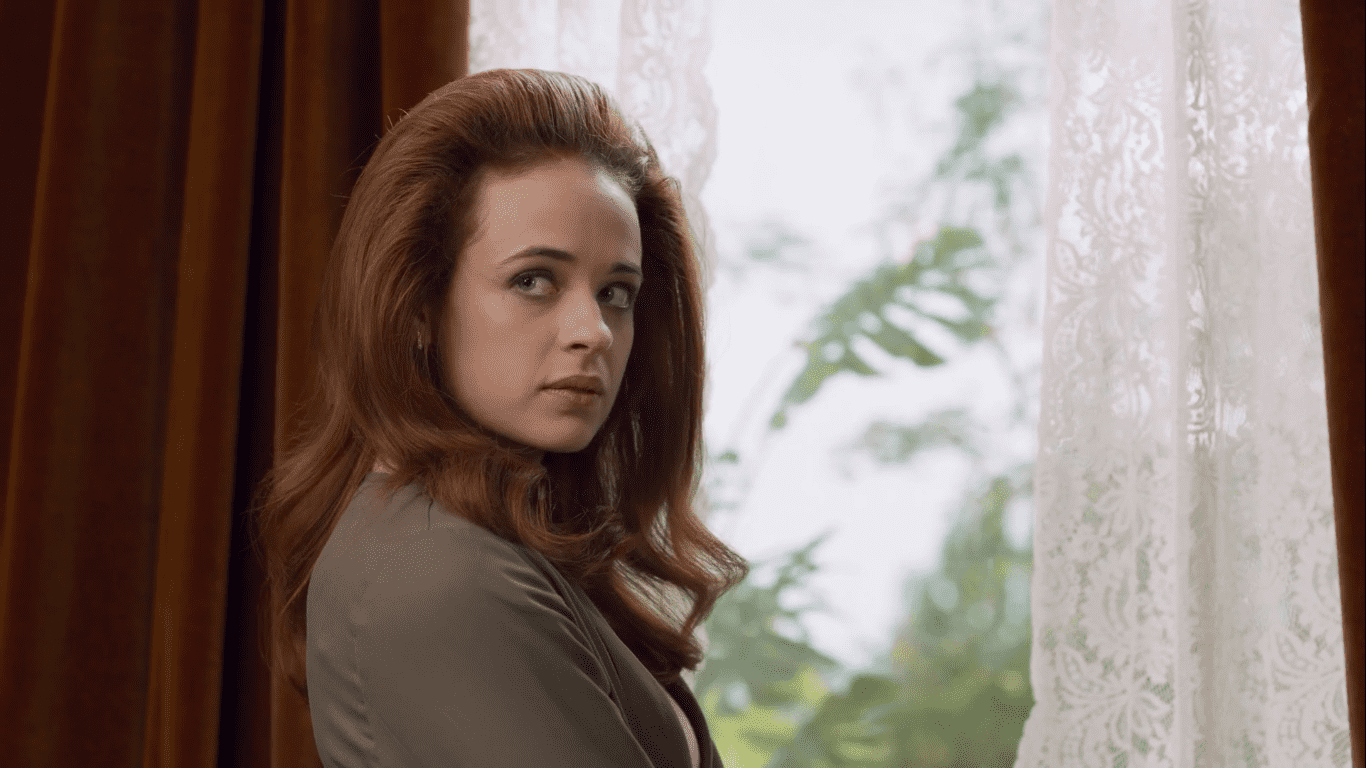 Jennifer Laporte
Jennifer Laporte is seen as Pearl, Ruby's daughter in the Lifetime movie. She is an actress and writer known for her work in 2018's 'Freaky Friday' and 2019's 'Spiral'.
Kristin Alfonso
American actress Kristin Alfonso stars as Gladys in 'Hidden Jewel'. She was born in Brockton, Massachusetts, graduating from Brockton High School in 1982. The actress appeared on the cover of Seventeen magazine in 1979 and won a gold medal in the Junior Olympic Figure Skating Championships at the age of 13.
Alfonso is best known for acting in television series such as 'Days of Our Lives', 'Macgyver' and 'Friends'. She married Danny Daggenhurst in 2001 and the couple share, one child, together.
Evan Roderick
Evan Roderick is a Canadian actor and former Ice hockey player, who plays the role of Jack in 'Hidden Jewel'. He began his career by acting in short films and commercials in 2015. He made his debut in television with a guest role in an episode of 'Untold Stories of the ER'.
He later appeared in 'Project [email protected]' and 'When We Rise'. His first major role was as officer Nick Anastas in 'Arrow'. Roderick's movie credits include 'Tributum', 'The Calm Man' and 'Alien Shy'.
The rest of the cast includes Sam Duke, Crystal Fox among others.
'Hidden Jewel' premieres on March 28 at 8 pm ET on Lifetime only.
Share this article:
'Hidden Jewel' Full Cast List: Meet Raechelle Banno, Evan Roderick and rest of the actors in Lifetime adaptation of VC Andrews novel