'I'm shocked as s**t': Idaho suspect Bryan Kohberger's criminology professor says he's brilliant student This article is based on sources, and MEAWW cannot verify this information independently.
MOSCOW, IDAHO: Michelle Bolger, one of the former professors of Bryan Kohberger, 28, said "he's a brilliant student" as he got arrested as the suspect of Idaho murders. She said, "I'm shocked as s**t at what he's been accused of. I don't believe it, but I get it."
According to Daily Mail, De Sales University professor Bolger stated, "He was an online student in the criminal justice master's degree program and graduated in June 2022." The murder which occurred on November 13 took the lives of four University of Idaho students, Kaylee Goncalves, 21, Madison Mogen, 21, Ethan Chapin, 20, and Xana Kernodle, 20.
ALSO READ
Bryan Kohberger: Idaho murders suspect was a bully, tried to punch through window as teen
'I am Bryan Kohberger, but I am not a killer': Man sharing Idaho suspect's name says his Insta 'blew up'
The professor explained, "I never saw him in person, I couldn't tell you how tall he was or how much he weighed, my only interaction with him was via email and Zoom, I didn't know anything about him, whether he was married, had a girlfriend, etc."
"He seemed normal to me, but then again, I only knew him from teaching him online. I didn't know anything personal about him. I believe he worked full-time like most of our graduate students do," Bolger further stated, "I was one of the professors who helped Bryan with his proposal on his graduate thesis, his capstone project. He did put out a routine questionnaire for his thesis. It looks weird, I understand from the public view. But in criminology it's normal."
She added, "It's a criminology theory called script theory, it's a normal theory on how and why criminals commit their crime, etc." Later, she said that the 28-year-old didn't use the data he gathered from the questionnaire, "You aren't going to find it anywhere." Instead, she said, because he ran out of time, "his graduate thesis was a narrative one based on the information."
The professor also claimed that she never knew he had a dark side. "This news is upsetting; I haven't slept at all since hearing about Bryan," she said. Bryan is currently held in Monroe County Jail in Stroudsberg, Pennsylvania. The murderer will appear in court on Tuesday. January 3.
Meanwhile, his attorney, chief public defender Jason LaBar claimed, "Mr Kohberger has been accused of very serious crimes, but the American justice system cloaks him in a veil of innocence. He should be presumed innocent until proven otherwise – not tried in the court of public opinion," LaBar said in a statement. The investigation team was previously criticized for over a month for being unable to catch a suspect, understand the motive of the killing or even find a murder weapon.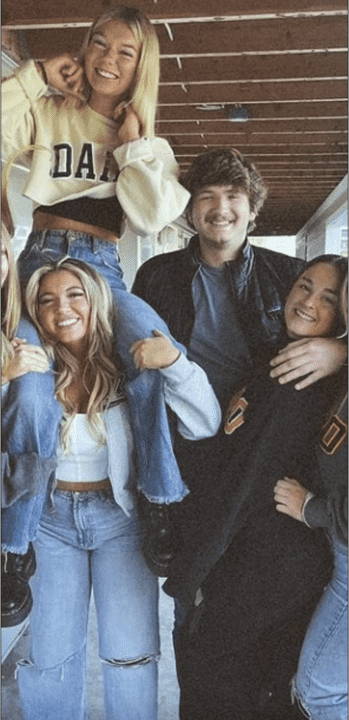 Ben Roberts, a criminology student at Washington State University, stated, "It's pretty out of left field. I had honestly just pegged him as being super awkward. One thing he would always do, almost without fail, was find the most complicated way to explain something." BK Norton, a WSU Criminal Justice and Criminology Department student, said, "We interacted in class, but personally I was not a fan of Bryan because of comments he had made about LGBTQ+ individuals."
Disclaimer : This is based on sources and we have been unable to verify this information independently.