Harry and William put aside differences as they unveil Diana's statue, smiling and talking together Prince Harry and Prince William appeared to set aside their differences to unveil a statue in the loving memory of their mother, who would have celebrated her 60th birthday on July 1.
The royal siblings were seen in photos standing shoulder-to-shoulder as they revealed a statue created by sculptor Ian Rank-Broadley in Princess Diana's honor. The monument was placed in the remodeled Sunken Garden of Kensington Palace.
RELATED ARTICLES
Princess Diana's last birthday: Prince Harry's friends sang her happy birthday over the phone
Diana's tragic final phonecall: She wanted to see her boys and make a 'fresh start'
William appeared to be talking rather earnestly with his younger brother, who looked serious as they walked towards the ceremony in an area decorated with 4,000 of their mother's favorite flowers and plants. The duo seemed to put their personal dealings aside at the private ceremony, which started at 2 pm local time.
Also present were Diana's siblings Earl Spencer, Lady Sarah McCorquodale, and Lady Jane Fellowes, in addition to the Statue Committee, the sculptor Ian Rank-Broadley, garden designer Pip Morrison and Chair of Historic Royal Palaces, Rupert Gavin.
Paying tributes to the 'People's Princess', hundreds of her fans traveled from all over the UK to west London and gathered outside from dawn for the poignant commemorative event. Harry reportedly arrived at 1.45 pm, just 15 minutes before the grand unveiling ceremony.
In a rare sight, the brothers were seen chatting on the grounds of Kensington Palace shortly before the unveiling, which had originally been planned as a large celebration but later classed as a "private" event.
The brothers are believed to have barely spoken and reportedly have a strained relationship after two years of arguments over Harry's wife Meghan Markle and her alleged conduct with palace staff. In addition, the couple's decision to move to America and controversial public comments about the Firm further divided the brothers. The Sussexes alleged that the Royal Family had abandoned them and even accused some of them of racism towards their son Archie. Meghan Markle has claimed she felt lonely and suicidal while pregnant in London, but that her cries for help were ignored.
However, the England soccer team's 2-0 victory against Germany appears to have served as an icebreaker in the strained relations between William and Harry, thereby "sparking a flurry of messages between them after the match."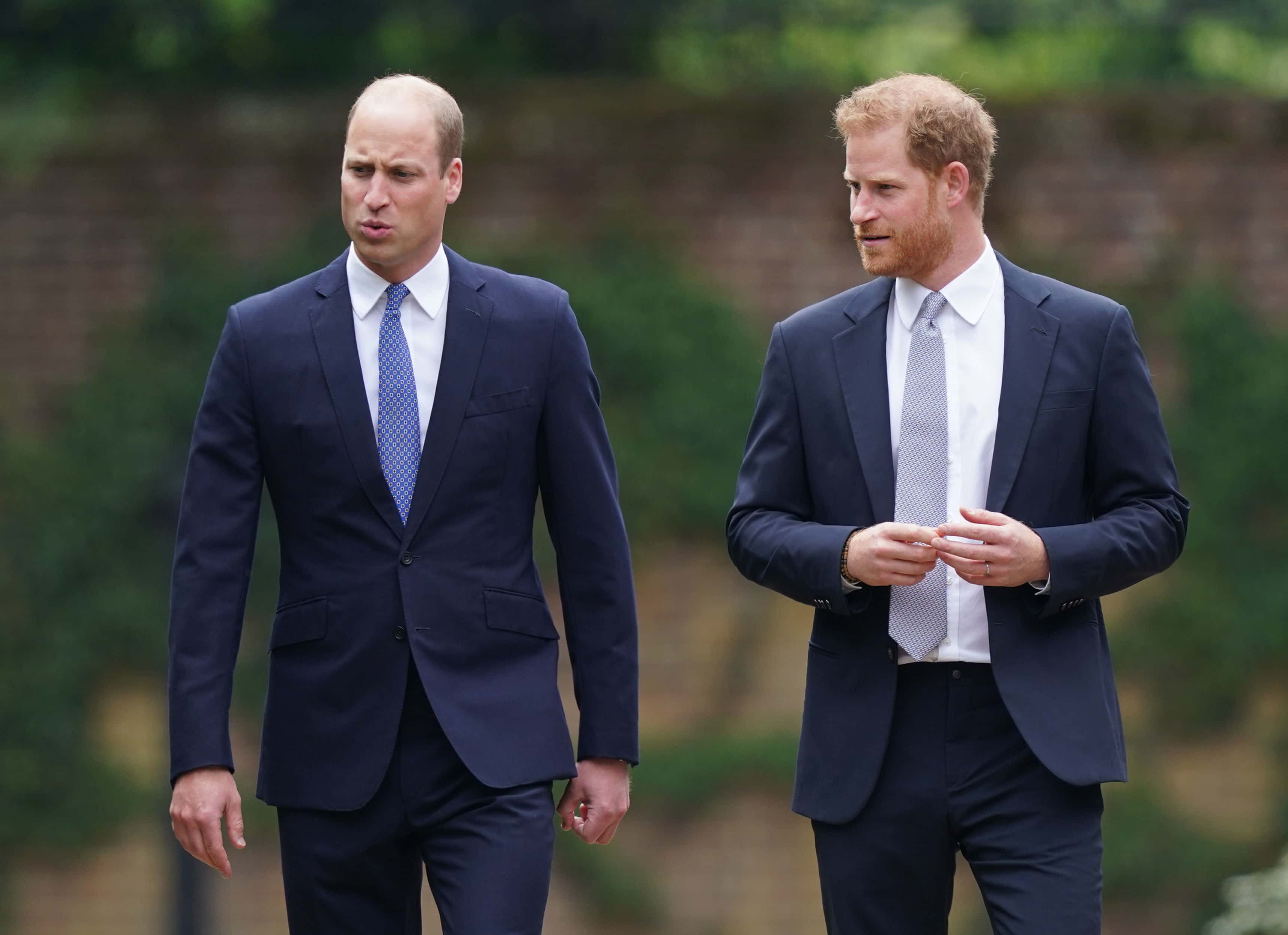 There is a hope that the celebration of their beloved mother's life and legacy will bring the brothers together again, a source close to their uncle Earl Spencer told the Daily Mail. On the other hand, the Sussexes' preferred royal reporter Omid Scobie has played down the idea of a public reconciliation between the two.
Harry and William have been working on a statue dedicated to their mother since 2017. Scobie, however, maintained that they knew the unveiling ceremony was about their mother and not about them. "What we will see is two brothers being professional in a moment that is not about them," he said. "This is going to be a moment we see them put everything to one side. We will just see professionalism and nothing else," he added.
Share this article:
Harry William put aside their differences unveil mother Diana statue smiling talking