Who is Gwen Goldman? Woman's dream of becoming Yankees bat girl fulfilled after 60 years In 1961, a 10-year-old Gwen Goldman wrote to Yankees general manager Roy Hamey, expressing her wish to be a bat girl for the Bronx Bombers. But unfortunately, her request was declined since the Yankees organization did not let girls out on the playing field back in those days. The then manager Hamey wrote back to her saying, "While we agree with you that girls are certainly as capable as boys, and no doubt would be an attractive addition on the playing field, I am sure you can understand that in a game dominated by men a young lady such as yourself would feel out of place in a dugout."
Six decades later, the lifelong Yankees fan was invited by the team's current general manager Brian Cashman, to be a bat girl at the iconic stadium and fulfill her childhood dream. On June 28, 2021, Gwen Goldman became a 70-year-old honorary bat girl at the Yankees' home game against Los Angeles Angels. As part of the team's 2021 HOPE Week initiative, she also threw out the first ceremonial pitch at the game.
READ MORE
New York Yankees co-owner Hank Steinbrenner dies aged 63 after battle with lengthy illness
Yankees's Clint Frazier lauded for wearing mask on field, fans say America should 'suck it up' and wear them too
Who is Gwen Goldman?
Presently a resident of Connecticut, Goldman was disheartened after receiving the rejection letter from Hamey as a child. But, she still hung the letter on her living room wall as a token of her love for the Yankees, and "to hold on to a dream," as she explained over a video call with Brian Cashman.
Cashman actually became aware of Goldman's wish after her daughter Abby sent him Hamey's letter, sharing her mother's lifelong wish. Upon receiving the letter, Cashman became determined to ensure that Goldman achieves her dream. He soon sent an elaborate official invitation letter to the passionate fan, where he stated, "Although your long-ago correspondence took place 60 years ago - six years before I was born - I feel compelled to resurrect your original request and do what I can to bring your childhood dream to life."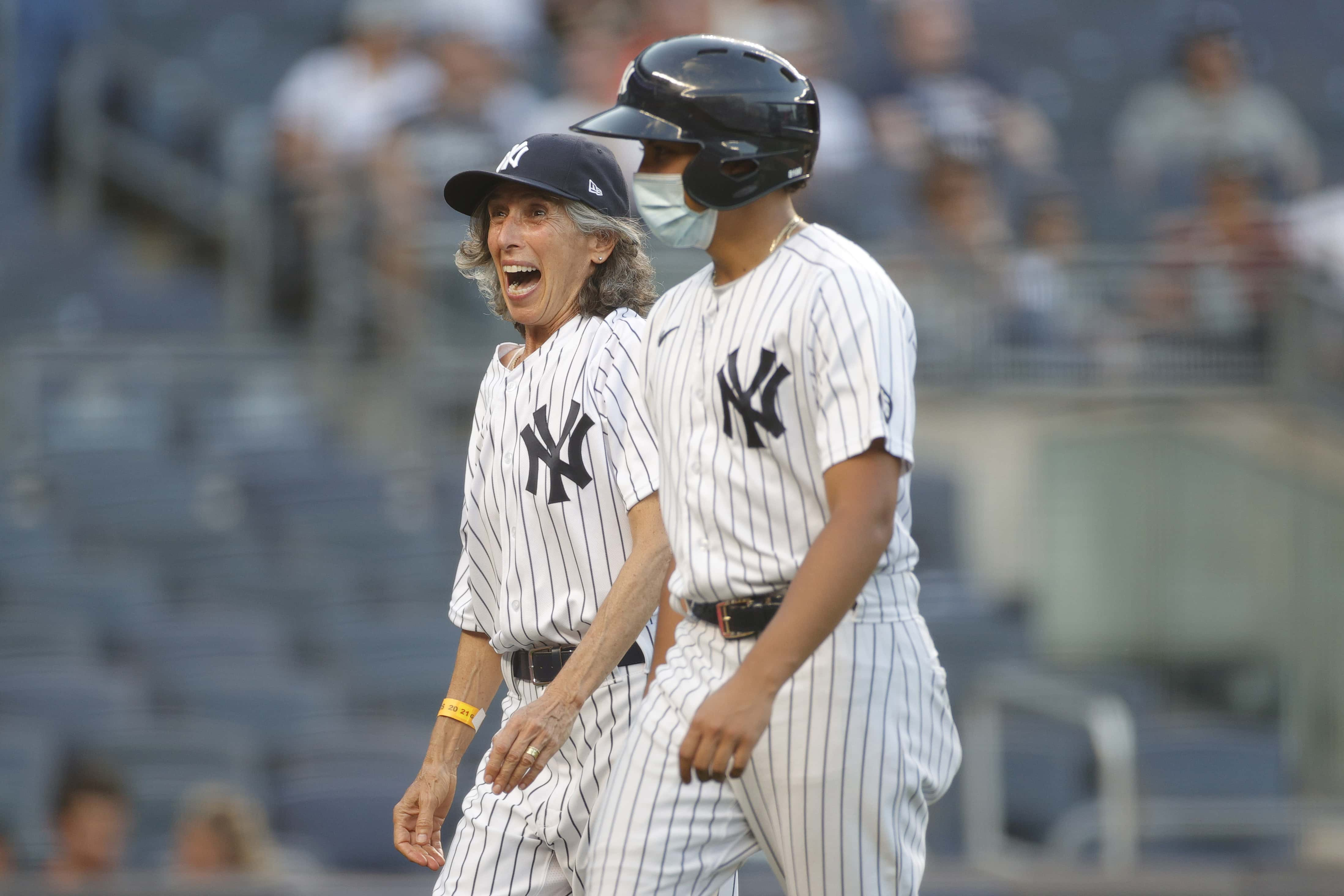 He further added how the Yankees have now progressed to breaking down gender barriers. "It is an ongoing commitment rooted in the belief that a woman belongs everywhere a man does, including the dugout. And despite the fact that six decades have passed since you first aspired to hold down the position as a New York Yankees Bat Girl, it is not too late to reward and recognize the ambition you showed in writing that letter to us as a 10-year-old girl," he wrote in the letter.
The septuagenarian appeared visibly emotional at the invitation as she said, "It is my honor and my dream, and I can't thank you enough for making this come true."
She also expressed her sincere gratitude towards the Yankees team for opening up such an opportunity for women and thereby the world. Though the game on Monday, June 28, did not prove to be lucky for the Yankees, who were beaten 5-3 by the Angels, for Gwen Goldman it was like living a dream. "I feel like I'm in a dream, to tell you the truth," she shared.