Woman sets up GoFundMe page to help pay off Harry and Meghan's $15.3M mortage, shut down after raising just $108 A GoFundMe page set up by a California woman to help Prince Harry and Meghan Markle pay their mortgage for their mansion in California has now been shut down as a joke. The woman in question however insists that it was not and that she was serious about donating the money. The page was set up after Harry and Meghan's interview with Oprah Winfrey was telecast on March 7, on CBS.
It was in the interview that Prince Harry had revealed that he was cut off financially by 'The Firm' in 2020, and they had also pulled the security detail resulting in a further rift between the royal family and Prince Harry. He had claimed that they were now using the money that his mother had left him.
RELATED ARTICLES
Meghan Markle eyeing the White House, networking with leaders of Democratic Party for a 2024 run, claims source
Meghan Markle vs royal family: From hostile tabloids to unhelpful Palace, all things that led to Oprah interview
This resulted in 56-year-old Anastasia Hanson setting up the page. She lives 25 minutes away from Prince Harry and Meghan's house in Ventura, California. She told The Sun, "I like to help people and help them in any way I can. That gives me happiness. If you needed a home, I'd do the same for you. It's a good deed."
The title of the campaign read, "'Harry and Meghan $5 Donation to Buy Home (£3.61)." Prince Harry and Meghan's 9 bedroom, 16 bathroom mansion in Montecito, California's mortgage reportedly costs $15.3 million and that is what Hanson wanted to collect. However, the page was shut just after having collected $108. Handon claimed that she wanted to help Archie's mother and father get through 'very rough time' through her philanthropic efforts and stressed how this was not a joke.
Was Hanson aware of how Prince Harry and Meghan had signed lucrative deals with both Netflix and Spotify? She confirmed that she was aware. These deals came to be worth $98 million (£71million )and $25 million (£18 million) respectively. The page bio by Hanson read, "I am raising funds to pay off the mortgage for the Montecito, California home of Harry and Meghan. When they came to the USA they were without jobs and with limited funds."
Hanson further added, "They've stated that they've had a very rough time, so this fundraiser is a way to give help, compassion, and love by paying their home loan in full. I personally relate to mental health, racial equality, diversity, and inclusivity. They both support these issues as well. Together, they can help bring healing and restoration to the whole world."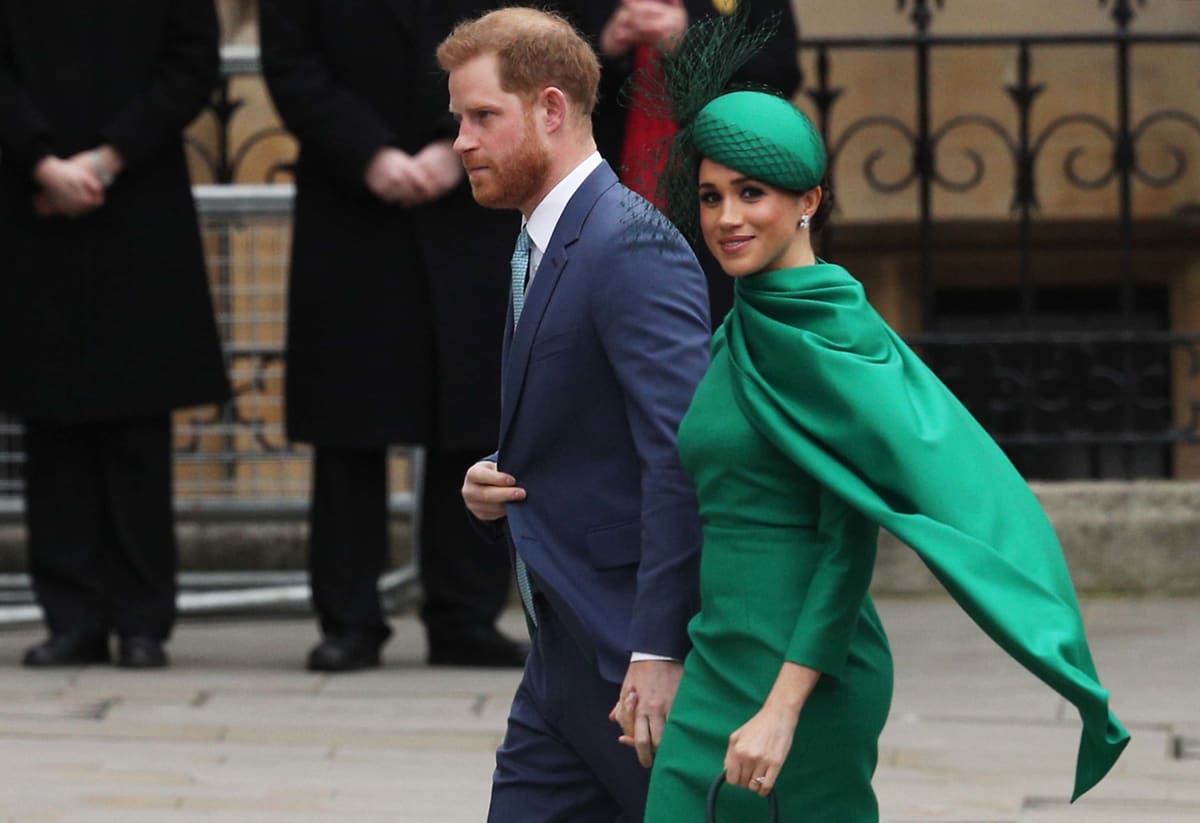 In the interview with Oprah, Prince Harry had revealed that they never intended to ink deals with streamers. They were only forced to check out other options when they were cut off financially. By stepping down as royal front liners, the couple lost funding of about $11.7 million (£8.4million). During his interview with Oprah, Prince Harry said, "I've got what my mum left me, and without that, we would not have been able to do this." He then added, "during Covid, the suggestion by a friend was, 'What about streamers?' to which Meghan added: "We genuinely hadn't thought about it before".
Harry explained, "We hadn't thought about it. So, there were all sorts of different options. And look, from my perspective, all I needed was enough money to be able to pay for security to keep my family safe."
Share this article:
gofundme page seeking mortgage money prince harry meghan markle california home shut down as a joke