Meghan Markle vs royal family: From hostile tabloids to unhelpful Palace, all things that led to Oprah interview Meghan Markle and Prince Harry have made a lot of news over the last couple of years - especially after distancing themselves from the British royal family. But their controversial interview with Oprah Winfrey was the motherlode. Even after almost a week of its airing, the world has not stopped talking or obsessing over it.
Over the course of the interview, Harry and Meghan revealed that a member of the royal family had expressed racist "concerns" over the color of their then-unborn baby's skin. They revealed that the Palace had refused to offer their son the courtesy title. Meghan also revealed that the isolation and the harassment from the press were so bad, that she had 'suicidal thoughts' while she was within the royal family.
READ MORE
Meghan Markle's chat with Oprah Winfrey was planned after royals stopped her from speaking to Gayle King: Sources
What were Meghan Markle and Harry's demands? Couple had four conditions for broadcasters of bombshell interview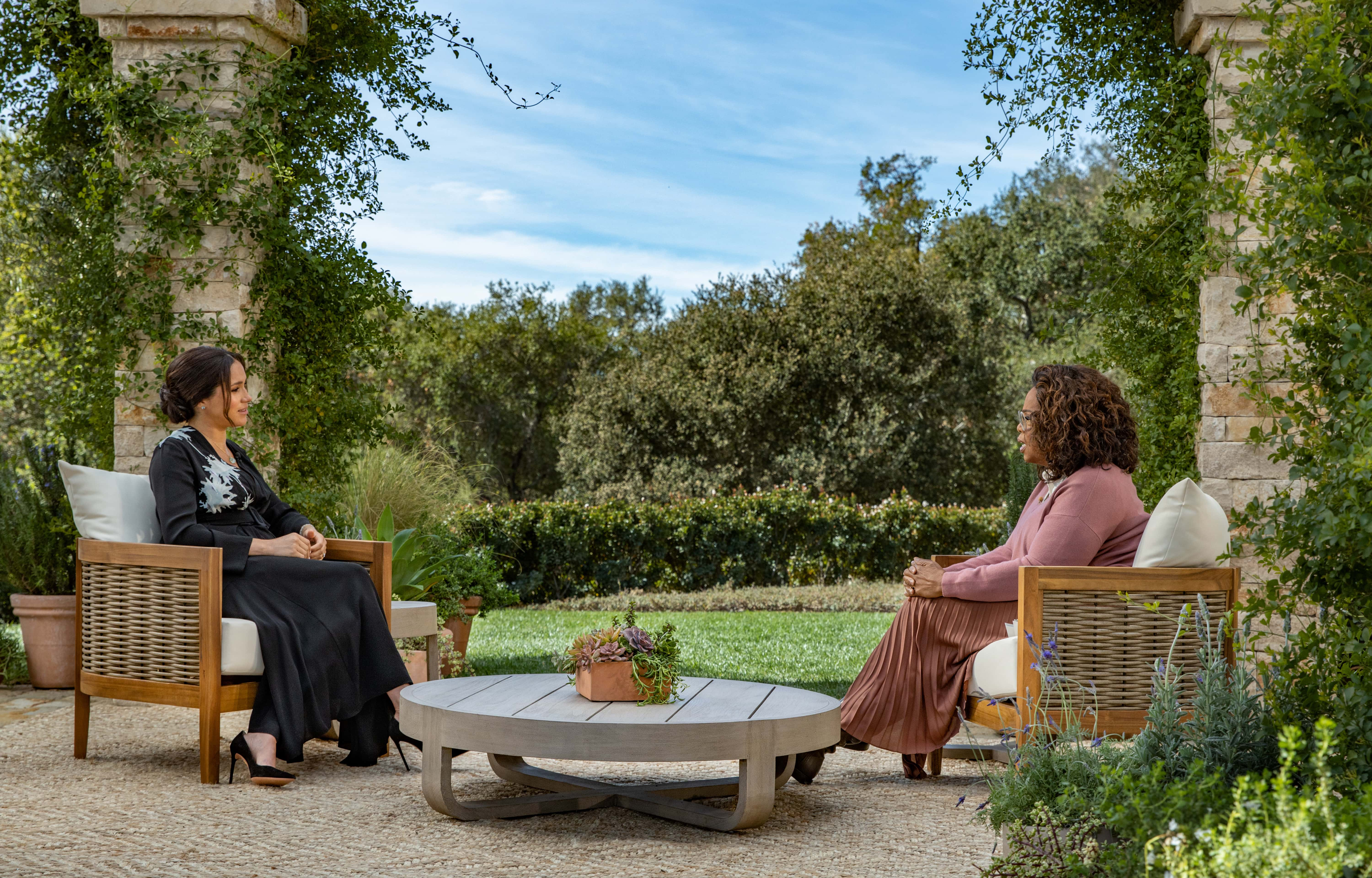 But what led to the interview?
Meghan, reportedly, had been planning to give an interview to Oprah for two years after the royal family's public relations machine canceled her sit-down chat with Gayle King. Sources revealed that the former actress had actually planned to do a "short interview" in 2019 about her experience with the royal family and her motherhood with King, but the Palace vetoed it, fearing "it would alienate the UK press". As per sources, since then King and Winfrey have both been in touch with Meghan and Harry, and this eventually resulted in CBS's explosive two-hour interview.
But there is a whole lot more to the story than this one incident. After all, a catalyst is not all that it takes for a chemical reaction to take place. When Prince Harry and Meghan went public in 2016, it was met with blatant racist coverage from the British tabloid. With comments like "Harry's girl is (almost) straight outta Compton," and that Meghan would "thicken" the Windsor bloodlines with her "rich and exotic DNA," appearing frequently, Harry was forced to issue a statement calling out "outright sexism and racism".
---
Kensington Palace has issued a statement this morning about the harassment currently being experienced by Meghan Markle and her family. pic.twitter.com/EuFZ4fmUIj

— The Duke and Duchess of Cambridge (@KensingtonRoyal) November 8, 2016
---
In January 2020, the couple announced their intentions to "step back as 'senior' members of the Royal Family and work to become financially independent, while continuing to fully support Her Majesty The Queen." Soon after, the queen said in a statement: "My family and I are entirely supportive of Harry and Meghan's desire to create a new life as a young family. Although we would have preferred them to remain full-time working Members of the Royal Family, we respect and understand their wish to live a more independent life as a family while remaining a valued part of my family."
This, once again, led to the tabloids blaming Meghan - after all, the name given to this move by the press was Megxit, a play on Meghan and Brexit. Their move to the US and attempting to remain independent of Buckingham Palace was also met with hostility from inside the Palace. Royal aides claimed to the press that Meghan was a bully. And like clockwork, Buckingham Palace issued a statement declaring itself "very concerned" over the bullying allegations. It announced it would launch an official HR investigation.
The royal family also did not attempt to correct the narrative about her supposed rift with her sister-in-law, Kate, the Duchess of Cambridge - one that the British tabloid supposedly got all wrong. "I'm talking about things that are super artificial and inconsequential," Meghan said in the interview. "But the narrative about, you know, making Kate cry, I think was the beginning of a real character assassination. And they knew it wasn't true."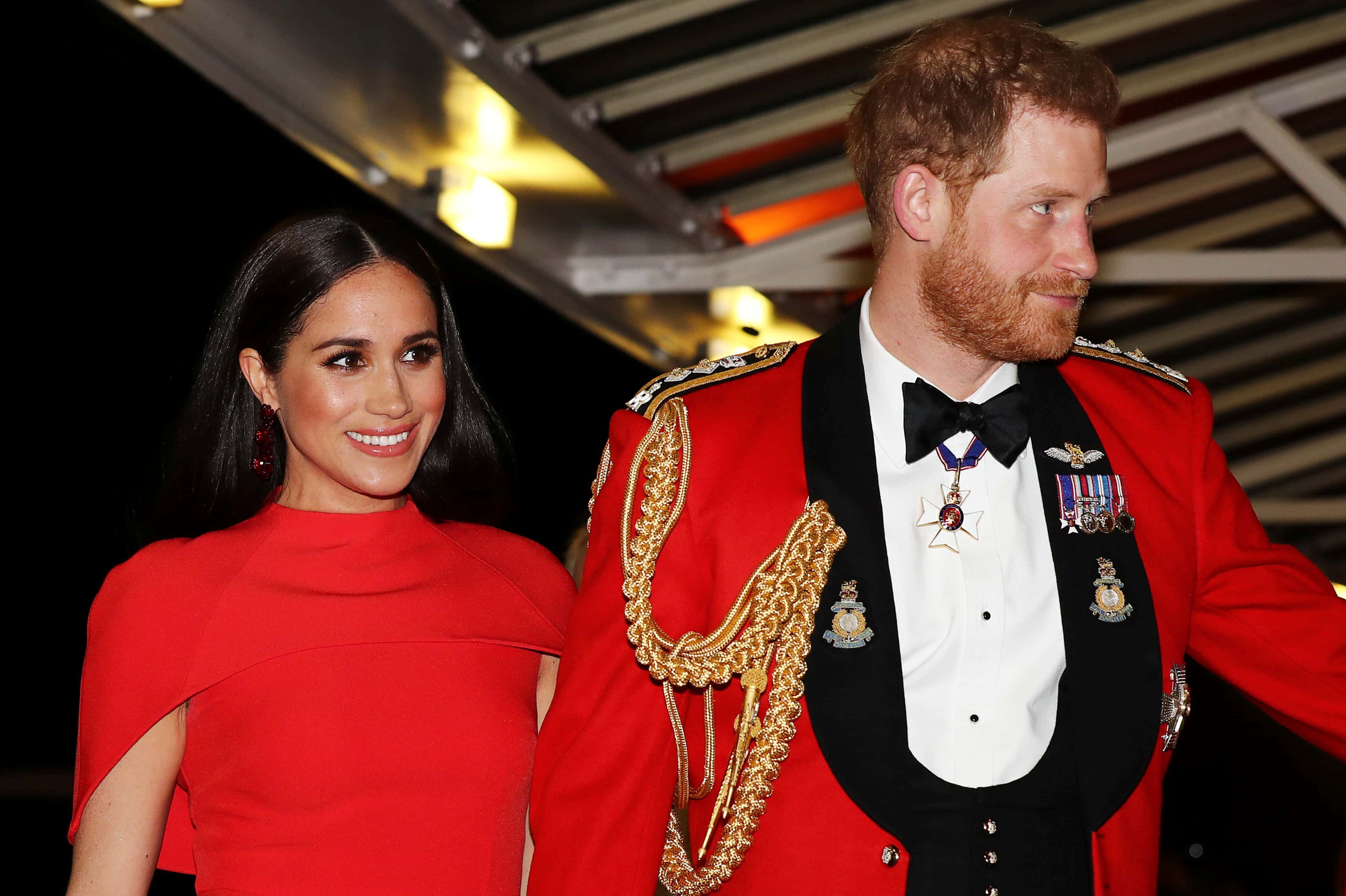 Recently, an insider close to the Duchess of Sussex claimed that "Meghan said waiting to share her story with the entire world seemed like an eternity and that she couldn't be happier with the end result. Meghan said in order to preserve her well-being, especially now that she's pregnant, she will not expose herself to any toxic news stemming from the interview. She said she's moved on, but is open to communicating with anyone from the royal family who wants to engage in a constructive conversation."
The mounting attacks from tabloids and from within the Palace is likely to have taken a toll. Hence, her willingness to have the interview air makes sense. As Meghan said in the interview, the royal family was "willing to lie to protect other members of the family, but they weren't willing to tell the truth to protect me and my husband."
Disclaimer : The views expressed in this article belong to the writer and are not necessarily shared by MEAWW.
Share this article:
Meghan Markle v Royal Family All the things that led to the controversial interview with Oprah