'Game of Thrones': Season 8 might finally see The Hound face off with The Mountain once again
The spectacular fight between brothers Sandor Clegane, aka The Hound, and Gregor Clegane, aka The Mountain, has clearly left people wanting more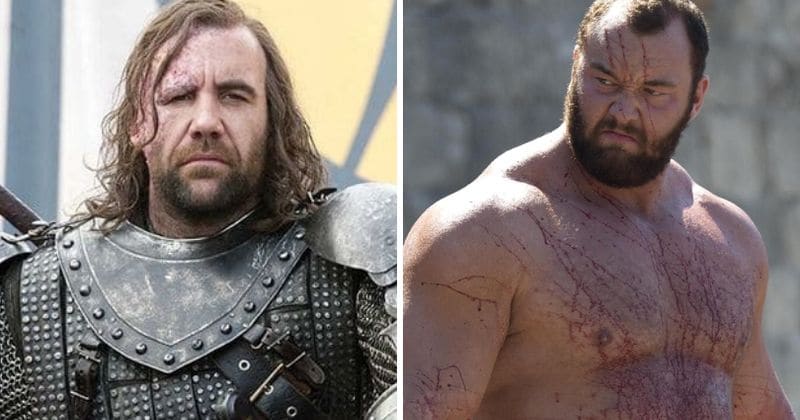 One of the best and the most intriguing aspect of HBO 'Game of Thrones' is its characters who, from time to time, change their discourse, their loyalty and their allegiance.
While even the best characters, or the so-called good ones, have had their fair share of betrayals, there are some characters who are not seeking revenge.
Actor Nikolaj Coster-Waldau's Jaime Lannister is one character who literally went from the worst to the best. Similarly, Rory McCann's Sandor Clegane, more commonly known as The Hound, literally became a fan-favorite during his journey on the show.
Just like Jaime, Clegane is a fighter known for his skill in warfare all over the land. While Jaime is known to be the most handsome man, Clegane is known for the distinctive scar on his face.
As the story goes, his older brother, Gregor Clegane, aka The Mountain (Hafþór Júlíus Björnsson), had burned his face when they were kids because Clegane was playing with his toys without asking him. The two brothers met in Season 7 where it seemed that Clegane, who is no longer afraid of his brother's stature or strength, almost challenged him for a fight. This was reminiscent of their earlier battle in Season 1 when the two brothers had faced off in front of the Lannisters and the Starks.
While fans were disappointed by their brief match and wanted more action, it seems that Season 8 will finally see the two brothers facing each other for one final battle.
McCann told Den of Geek, "I've heard of this Cleganebowl. Bring it on! I've met [Hafþór Júlíus Björnsson, who plays The Mountain] a couple of times and he's a big boy. I think I'd be the Jack Russell sort of [growls and mimes dodging about]... So yeah. It'd be interesting if it happened."
There is a pretty good chance of the two brothers swinging their sword at each other since, at the moment, they have both pledged their alliance to two opposing groups of people.
As we already know, the Mountain is right now the silent protector of Cersei (Lena Headey) who is sitting on the Iron Throne and is ready to go bonkers on anyone who is trying to take her throne away.
On the other hand, the Hound has spent a considerable amount of time with the Stark kids. He first helped Sansa (Sophie Turner) protect her dignity when Joffrey (Jack Gleeson) was about to take off her clothes in front of his subjects. He later accompanied Arya (Maisie Williams) during her journey when she was training herself to be a fighter. He even taught Arya how to swing her sword properly and, although he was on her list of people to kill, their relationship saw him transform from being the Hound to just Clegane.
After all, the last time he wore his mask as the Hound was when he tried to help Arya flee King's Landing.
In the penultimate season, he accompanied Jon Snow (Kit Harrington) and the rest of the gang on the other side of the wall where they were outnumbered by the White Walkers. With an army assembling in the North to help the Starks stop the Night King from taking over, chances are Clegane (since he is no more the Hound) will once again meet the Mountain.
However, that might happen towards the end of the season since it is expected that they have to face the White Walkers first before they ride South to defeat Cersei.
McCann himself sounded extremely excited about the probability, "It's what drives the Hound still. He reminded every day with his burned face of why he's like that and it's shaped his character. So it'll be amazing if we met and [Cleganebowl] happens, but we'll see."
The final season of 'Game of Thrones' is set to premiere on April 14 on HBO.