Preschool teacher Ashley Richards caught beating four-year-old boy with 'open hand and a closed fist'
The 32-year-old teacher has been arrested and charged with felony abuse but she was later released on a $5,000 bond PINELLAS COUNTY, FLORIDA: In a shocking incident, Ashley Richards, 32, a preschool teacher from Dunedin, Florida, was arrested on Wednesday, August 10, after she repeatedly punched and beat a four-year-old boy in the head. She has been charged with felony abuse and has been fired from Kindercare Learning Center, the preschool.
Authorities said that she had punched the child more than once. As per the an arrest affidavit at the Pinellas County Sheriff's Office, a witness reportedly heard screams coming from the direction of the playground. Upon going over, she saw the preschool teacher repeatedly punching the boy with both "an open hand and a closed fist in the back of the head and side of the head."
RELATED ARTICLES:
Robert Garon: Florida man, 23, arrested for BRUTALLY beating 5-month-old pup Buzz Lightyear to death
Amber Chapman: Florida babysitter, 35, arrested for locking and spinning 4-year-old in laundry dryer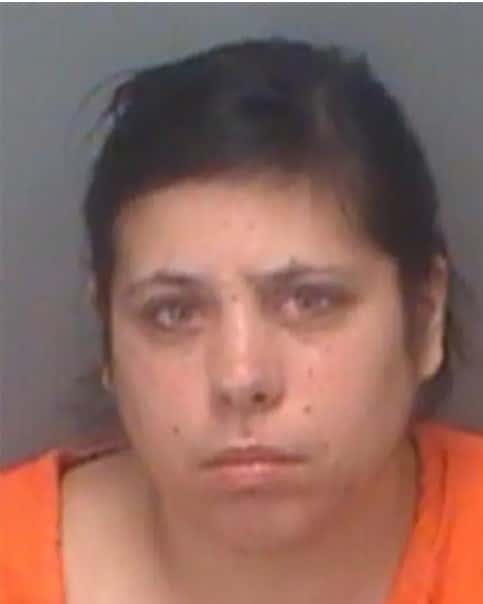 The witness also alleged that Richards even shoved the child, throwing him on the ground as she continued to assault him. This prompted the witness to pull out her phone and record the events from afar. In the video clip, the teacher can be heard shouting at the boy, "Do you want me to hit you?"
Pinellas County Sheriff's office deputies arrived at the scene and questioned both Richards as well as the four-year-old. During this interrogation, Richards allegedly denied punching the child. She asserted that she merely covered his mouth by placing her hand over it as the boy was laughing at her. She added that she even went on to console the child.
On the other hand, in his narration of events, the four-year-old preschooler told the authorities that the teacher beat him "as a form of punishment" as he got into trouble because he had been fighting with his brother. He added that she punched and hit his head and eye.
Following her arrest, Richards has been placed on administrative leave. She had joined Kindercare Learning Center in Dunedin, Florida as a preschool teacher in March, 2021. The deputies charged her with felony abuse and on August 10, and she was taken to Pinellas County Jail. Police records show that she was later released the same day on a $5,000 bond.
According to WFTS, Kindercare Learning Center responded to the incident stating, "Nothing is more important to us than the safety of the children in our care. The teacher's alleged actions do not reflect who we are or the training we provide our teachers."
Share this article:
Preschool teacher Ashley Richards caught beating four-year-old boy with 'open hand and a closed fist'