Suits season 9: Release date, plot, cast, trailer, news and everything else about finale season of legal drama It's official - the ninth season of 'Suits' is headed to your screens later this summer. This will be the last and final season of the long-running series and will conclude the legal saga that has seen pretty much every up and down it could possibly have. It bid goodbyes to one of its main cast members who went on to become a Duchess, and has had battled low ratings almost every season in the recent years. But the fandom remains strong for the thrilling, dramatic and swanky law firm drama.
Here's everything you need to know about the upcoming season:
Release date
'Suits' season 9 Premieres Wednesday, July 17 at 9/8c. It will have 10 episodes. The official Twitter account of the show announced the news on May 1.
Plot
The final season of 'Suits' picks up with Manhattan corporate law firm, Zane Specter Litt Wheeler Williams, facing uncertainty and change yet again after Robert Zane (Wendell Pierce) took the fall with the Bar Association to save Harvey (Gabriel Macht). After his sacrifice, Samantha Wheeler (Katherine Heigl) is left reeling from the loss of her mentor, and while trying to console her, Harvey realizes that he doesn't want to lose the most important person to him: Donna (Sarah Rafferty).
Season 9 will follow the legendary lawyer and COO balance their relationship with work, as they fight to salvage the firm's tarnished reputation alongside their partners, Louis Litt (Rick Hoffman), Alex Williams (Dulé Hill), Katrina Bennett (Amanda Schull), and Samantha. As the season progresses, our core characters' personal lives will be explored more deeply than ever before, setting up the series conclusion, in which everyone will finally be forced to decide exactly who they are and what kind of lawyers they want to be.
Cast
Gabriel Macht as Harvey Specter
Harvey plays the sharp and ruthless protagonist on the show, who always manages to score a win. But, his life completely changes after he meets Michael Ross. Apart from his phenomenal character on the show Macht is known for his work on 'Breaking at the Edge', A Bag of Hammers', 'S.W.A.T.: Firefight' and 'The Spirit.'
Wendell Pierce as Robert Zane
Robert is an extremely talented attorney and has achieved great success and prestige in New York as a managing partner of one the city's top firms. Though very serious when it comes to the law and deals regarding his firm, he has been known to have a soft spot for the two women in his life - his wife Laura and his daughter Rachel.
Katherine Heigl as Samantha Wheeler
Heigl is the epitome of chaos as Samantha Wheeler. She's slick, resourceful and extremely intelligent - she's like the female equivalent of Harvey Specter. There's no sign in Heigl of the designated bridesmaid persona. She's very believable as Sam, the woman, who is so good at her job, she's always assumed to be a man. Heigl is best known for her roles on 'Grey's Anatomy' and '27 Dresses'.
Sarah Rafferty as Donna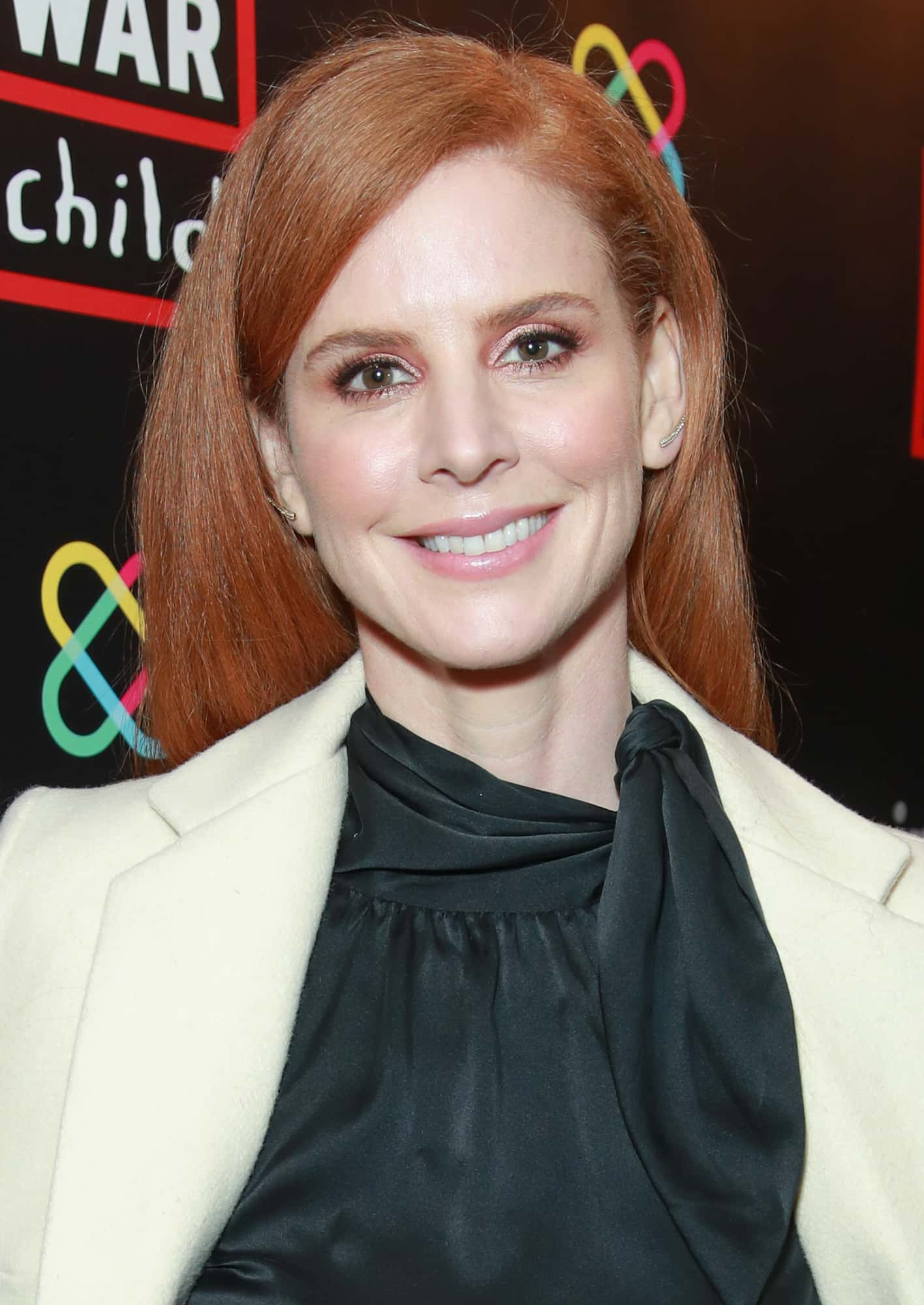 Donna Roberta Paulsen is the Chief Operating Officer at Zane Specter Litt since the last season and was originally working as an executive assistant to Harvey Specter for over twelve years. There's a will-they-won't-they dynamic that you may really enjoy!
The cast also includes Rick Hoffman, Dule Hill, and Amanda Schull.
Director/Writer
The television series is created and written by Aaron Korsh. He also serves as executive producer for the season. A former investment banker, he's written for 'Everybody Loves Raymond', 'Just Shoot Me!', 'Love, Inc.', 'Notes from the Underbelly'. He is also working as a writer in the 'Suits' spin-off 'Pearson', set to premiere in 2019.
News
'Suits' announces date for spin-off show, 'Pearson'
'Pearson' centers around the world of recently disbarred NYC powerhouse lawyer Jessica Pearson (Gina Torres) as she adjusts to the down and dirty of Chicago politics. Newly appointed as Chicago Mayor Bobby Novak's (Morgan Spector) right-hand fixer, Jessica is quickly embroiled in a crooked and dangerous new world where every action has far-reaching consequences. With her compulsion to win, Jessica is forced to reconcile her unstoppable drive with her desire to do the right thing – two things very much at odds. The series will premiere on Wednesday, July 17 at 10/9c.
Trailers
The trailer begins with the firm under attack from New York Bar representative Faye Richardson (Denise Crosby), who's been installed to watch Zane Specter Litt Wheeler Williams' every move. Faye consolidates her power and control over the firm by demanding Harvey's resignation. Even as things are going downhill for Harvey and the firm, his old protege makes his return.
"I always have time for an old friend," Mike declares, shaking Harvey's hand. But this is not going to be a simple reunion between friends as executive producer Aaron Korsh has revealed that Mike will go up against Harvey and Samantha in a case. The trailer winds up with a series of clips from the history of the show, a short tribute to the series suggesting that the final season will try to be a good and definitive farewell.
Where to watch
Catch it on USA Network in July. The previous seasons are also available on Netflix and Amazon Prime.
If you like this, you'll love these
1. Bosch
2. The Good Fight
3. House of Cards
4. Breaking Bad
5. Goliath