Was Dylann Roof always racist? Childhood friend of color said he never had 'white supremacist ideals' as a kid Dylann Roof, the 27-year-old on federal death row for the 2015 racially motivated Charleston church shooting, is set to make his appellate argument that his conviction and death sentence should be overturned on mental health grounds on Tuesday, May 25, 2021.
He was once known to be a "sweet kid" who grew up to be a "painfully shy" loner. But is that all that is there to Roof's profile? The Charleston church shooting was evidently a racially driven attack carried out by the white supremacist. He even shared his racial hatred in a website manifesto and a journal written from jail. So were Roof's actions a result of growing up in a racist household or was he inherently racist?
RELATED ARTICLES
Where is Morgan Roof? Charleston shooter Dylann Roof's sister was arrested in 2018 on weapons, drug charges
Dylann Roof's chilling letters, videos from jail show Charleston shooter's lack of remorse: 'Not shed a tear'
Made racist jokes, had a drug problem
According to his high-school contemporary John Mullins, "He [Roof] used drugs heavily a lot," Mullins said. "It was obviously harder than marijuana. He was like a pill popper, from what I understood. Like Xanax, and stuff like that."
He added: "He made a lot of racist jokes, but you don't really take them seriously like that. You don't really think of it like that." But it was after the attacks that he realized the truth behind those jokes. He remarked that it seemed like "the things he said were kind of not joking".
Dylann Roof 'had Black friends'
Another acquaintance said Roof had Black friends at school. "I never thought he'd do something like this," said the then 19-year-old Antonio Metze. "He had Black friends."
According to Caleb Brown, a childhood friend of Roof's who identities as half-Black, reportedly said that Roof must have only recently begun to "hate Black people" as there was no indication of his being racist while they grew up. Brown had revealed that the two went to elementary and middle school together.
"How could you claim [to] hate people like that, kill all of these people [when] you were my friend back then?" Brown reportedly said he wanted to ask Roof. "This white supremacist, racist, 'Black-people-have-to-go' kind of ideals weren't put into him when he was a kid. It wasn't something that was sitting and festering his whole life and then he just busted. It's very recent that that came into his mind and that type of mindset. That's the only way it could have been."
At the same time, he revealed that during their time together in Rosewood Elementary School in Goldsboro and Hand Middle School in Columbia, he was Roof's "only friend of colour". A 2015 Guardian report would say that a number of Roof's Facebook friends were Black.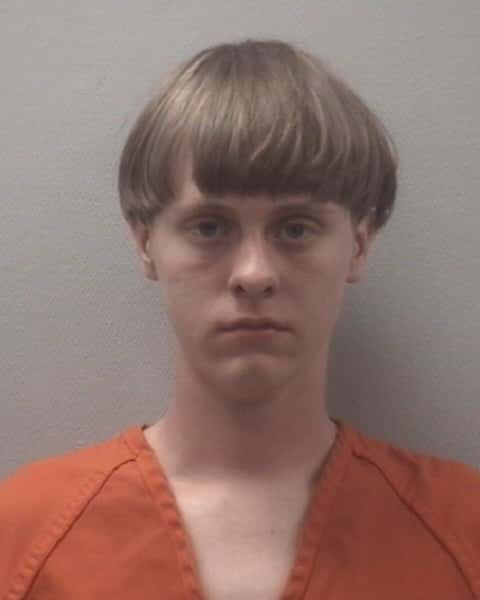 Author of a racist manifesto?
According to reports, Roof is said to be the man behind a website featuring a 2,444-word white supremacist manifesto. On the site, the writer goes on to explain his views on race, calling black people "stupid and violent," Jewish people an "enigma," Hispanic people a "huge problem," and East Asian people "by nature very racist."
The writer then describes a disdain for the American flag, which he says represents "people pretending like they have something to be proud [of] while White people are being murdered daily in the streets." The writer concludes by saying that he has no choice but to fight, and says he has chosen Charleston because of its historical importance and because it "at one time had the highest ratio of blacks to Whites in the country."
It also showed Roof holding weapons, visiting a cemetery for Confederate soldiers, and burning and spitting on an American flag. However, the site's authenticity reportedly could not be confirmed.