'Doomsday Mom: The Lori Vallow Story' Full Cast List: Meet Lifetime film actors The chilling true story of Lori Vallow now comes to the screen in the Lifetime film 'Doomsday Mom: The Lori Vallow Story'. Lori (Lauren Lee Smith) became a household name for all the wrong reasons in 2019 when her children, seven-year-old JJ and 17-year-old Tylee, went missing from their Idaho home. However, it was only in 2020 that JJ and Tylee's bodies were finally found on Lori's husband Chad Daybell's (Marc Blucas) property. Lori and Chad, who were part of a doomsday prepper group, have been charged with the murder of Lori's children. Chad is also charged with the murder of his ex-wife.
What are the circumstances that led to this horrendous crime? Lifetime's 'Doomsday Mom: The Lori Vallow Story' hopes to provide some more answers. Let's now introduce you to the cast bringing the story to the screen. If you enjoy tales of true crime, perhaps you will enjoy some of Lifetime's other true-crime films including, 'Gone Mom: The Disappearance of Jennifer Dulos' and 'A House on Fire'.
RELATED ARTICLES
Lori Vallow and Chad Daybell thought Tammy Daybell was 'possessed' before her suspicious death
Lori Vallow: How did loving mother become obsessed with radical doomsday beliefs and allow her kids to be killed?
Cast
Lauren Lee Smith as Lori Vallow
Lauren Lee Smith plays Lori Vallow, the seemingly loving mother of two who became a woman charged for their murder. Smith is certainly no stranger to fans of crime shows. She is remembered for her role as the smart, flirtatious and rebellious Riley Adams on 'CSI: Crime Scene Investigation' and as Frankie Drake in the detective series 'Frankie Drake Mysteries'. She is also known for her role as Emma DeLauro in the fantasy drama 'Mutant X'. Lauren has also guest-starred on several popular shows such as 'The Dead Zone', 'The Twilight Zone', 'Blade: The Series' and 'The L Word'.
Marc Blucas as Chad Daybell
Marc Blucas stars as Lori's fifth husband Chad in 'Doomsday Mom: The Lori Vallow Story'. Lori and Chad met as Lori was reportedly a fan of his apocalyptic novels. Marc Blucas who plays Chad in 'Doomsday Mom: The Lori Vallow Story' will need no introduction to fans of 'Buffy the Vampire Slayer'. Blucas played Agent Riley Finn, Buffy's love interest on the show. After the show ended, Blucas went on to star in films such as 'Summer Catch', 'We Were Soldiers' and 'First Daughter' with Katie Holmes. Blucas more recently has been a part of the show 'Necessary Roughness', which focuses on a tough divorcee who becomes a therapist for a pro football team.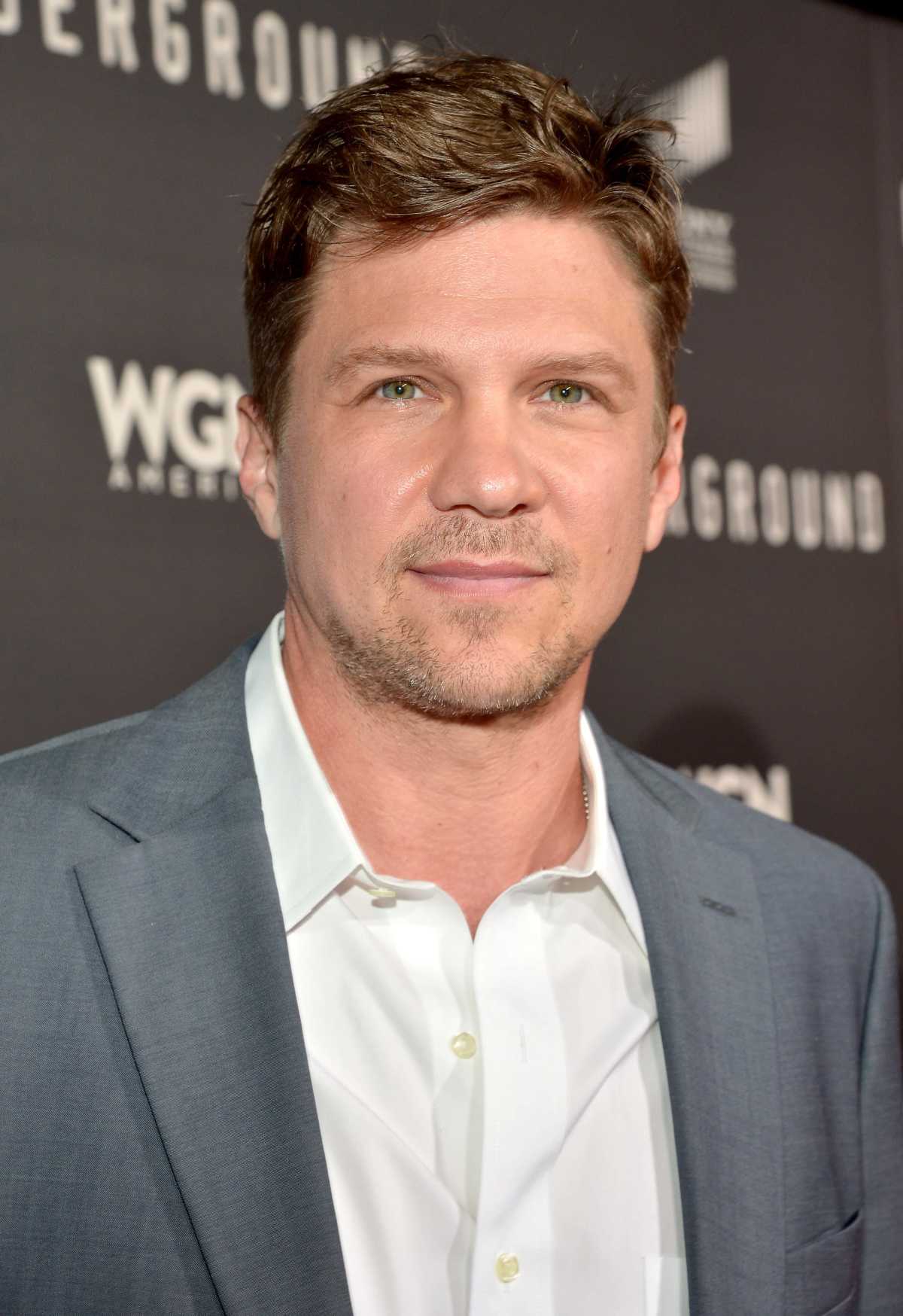 Alison Wandzura as Melanie Gibb
Alison Wandzura plays Melanie Gibb, a close friend of Lori Vallow and husband Chad Daybell. Alison Wandzura who plays Melanie is best known for her roles on the Netflix comedy series 'The Healing Powers of Dude' and has also been a part of series such as 'Van Helsing' and 'The Crossing'. Wandzura is also a proficient stage actor and has been awarded for her performances in productions of 'Steel Magnolias' and 'Who's Afraid of Virginia Woolf?'.
Who are the other stars?
'Doomsday Mom: The Lori Vallow Story' also stars Linda Purl and Patrick Duffy.
Creators
'Doomsday Mom: The Lori Vallow Story' is directed by Bradley Walsh from a script by Stephen Tolkin. Karen Glass and Tom Mazza serve as executive producers on the film which premieres on Saturday, June 26 at 8/7c. You can catch the preview here.