Donald Trump Jr mocks liberal media silence after Hunter Biden exposed for using N-word Conservatives came out in droves to defend Donald Trump Jr and point out the selective outrage after reports that text messages found in a laptop belonging to Hunter Biden showed him referring to his White lawyer by the N-word several times in various conversations.
In light of the controversy, Don Jr, the eldest son of former President Donald J Trump, slammed CNN's Brian Stelter by commenting on a November tweet in which the reporter had accused him of making threats against liberals, saying: "Try to imagine one of Biden's kids talking about "making conservatives cry again."
Riffing off the reporter's tweet, Don Jr wrote, "Try to imagine one of the Trump kids dropping the n-word," highlighting the selective media outrage. "Real quote from Hunter: "n***a you better not be charging me Hennessy rates."
RELATED ARTICLES
Who is George Mesires? Hunter Biden called his White lawyer N-word in shocking texts
Nashville gas station trolls Joe Biden with Hunter Biden meme on sign: 'Hope gas prices don't get too high!'
The younger Biden's text messages revealed that he used the N-word multiple times in conversations with his White lawyer George Mesires, according to the Daily Mail. A string of text messages was obtained from Hunter's laptop in which he called his attorney the N-word several times.
The British newspaper reported how Hunter joked in a January 2019 text to George Mesires about a "big penis," and he reportedly said, "I only love you because you're black" and "true dat N-word". In another text exchange, Hunter wrote to Mesires saying, "How much money do I owe you. Becaause (sic) (N-word) you better not be charging me Hennessy rates."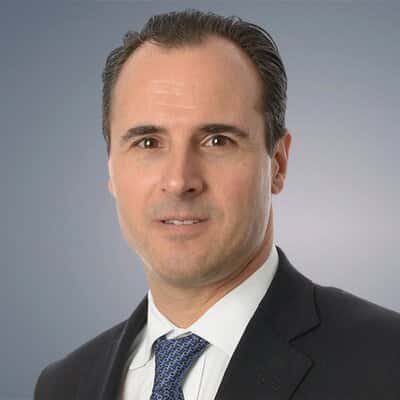 In the January text exchange, Mesires wrote to Hunter, "There are ideals of unconditional love that serve as proxies. I don't have many. You. God," to which, Hunter replied, "OMG (N-word) did you just a fictional character from the imagination of the collective frightened and my dead brother's unconditional love is what I should rely on and my kids aren't children George."

Mesires then said, "My parents' love was conditioned." Hunter replied, "My penis as of late has been unconditional." To which, Mesires said, "That's why we are searching." Later in the conversation, Hunter said, "It's big penis George. They always find it. And I only love you because you're black," to which, Mesires replied, "It's so annoying when you interject with frivolity." Hunter then said, "True dat (N-word). But I'm done my rant."
Trump supporters on social media also lashed out at the apparent hypocrisy displayed by legacy media outlets. "If Hunter Biden was @DonaldJTrumpJr, we'd been enduring wall-to-wall coverage on every major media outlet on why the First Son finds it appropriate to so flippantly use the N-word. But instead, not a whisper to be heard," Georgia gubernatorial candidate Vernon Jones tweeted.
"If @DonaldJTrumpJr had just ONE text like this, the media mob would be enraged!!! Where is the #cancelculture[?] #RacistHunter," Tea Party activist Katrina Pierson tweeted. "Judge Joe Brown's exposed #RacistBiden today on the Alex Jones. He heard Biden's 77' speech calling black people "Animals" & "roaches" Hunter Biden gets it from his daddy. Imagine in Don Jr said the "N" word," conservative activist Melissa Tate added.
"Quietly picturing to myself Yamiche Alcindor in the Trump press briefing room the day after a story like this drops on Don Jr," political commentator Stephen L Miller quipped. "Imagine how the media would be reacting if Don Jr had used the n-word numerous times. It's time for the fake news media to stop ignoring Hunter Biden!!" author Nick Adams wrote. "Hunter Biden is the actual dirtbag the media spent four years trying to claim Don Jr was," one Twitter user chimed in. "Hunter Biden used the N-word multiple times in text messages. Imagine if this were Don, Jr? The internet would explode. #RacistHunter," another added.
---
If Hunter Biden was @DonaldJTrumpJr, we'd been enduring wall-to-wall coverage on every major media outlet on why the First Son finds it appropriate to so flippantly use the N word.

But instead, not a whisper to be heard.

— Vernon Jones For Governor (@RepVernonJones) June 8, 2021
---
---
Quietly picturing to myself Yamiche Alcindor in the Trump press briefing room the day after a story like this drops on Don Jr.

— Stephen L. Miller (@redsteeze) June 8, 2021
---
---
Imagine how the media would be reacting if Don Jr had used the n-word numerous times.

It's time for the fake news media to stop ignoring Hunter Biden!!

— Nick Adams (@NickAdamsinUSA) June 8, 2021
---
---
Hunter Biden is the actual dirtbag the media spent four years trying to claim Don Jr. was.

— thebradfordfile (@thebradfordfile) June 8, 2021
---
---
Hunter Biden used the N-word multiple times in text messages.

Imagine if this were Don, Jr? The internet would explode.

#RacistHunter

— Susan St. James (@SusanStJames3_) June 8, 2021
---