'MBC': Have Tresure and Mally Mall split up? Hip-hop producer calls her Amber twice Ever since Mally Mall and Tresure Price set foot in WEtv's popular reality show 'Marriage Boot Camp: Hip Hop Edition', fans have been intrigued by their relationship. 'MBC' features celebrity couples trying to work through issues in their relationship before finally deciding whether their current partner is 'the one' or should they jump the ship.
Mally and Tresure joined three other famous hip-hop couples on the show to work through their issues. While fans are still trying to wrap their head around this unlikely coupling, questions of their current relationship status is already on everybody's mind. After watching Tresure drinking heavily and having an emotional breakdown while Mally is completely dismissive of her, it left fans wondering if the couple's relationship managed to survive the intense grueling of the show's hosts Dr Ish Major and Judge Lynn Toler. Fans are already picking up on every subtle clue dropped on every episode to speculate the status of their relationship.
RELATED ARTICLES
Are Tresure Price and Mally Mall a couple? 'Marriage Boot Camp' fans ask 'since when'
Siir Brock and Amber Laura faking their relation? 'MBC' fans say 'anything for TV'
The recently aired episode of 'MBC' featured Mally committing a major faux pas when he addressed Tresure as Amber. While Tresure and Mally were filming their confessional, the hip-hop producer wanted to compliment his girlfriend and instead of calling her by her name Tresure, he accidentally called her Amber. Amber Laura and her boyfriend Siir Brock too are on the show. Mally made this mistake twice, which got Tresure wondering why he kept calling her Amber. Mally tried to brush the matter under the rug by saying he made a mistake and insisted that she get over it without apologizing or trying to assure her that it was a slip of his tongue.
Fans, however, began decoding Mally's Freudian slip as a hint that he's interested in Amber. A fan tweeted, "Sooo mally gonna call treasure Amber's name not once but twice #MarriageBootCamp." Another fan wrote, "Mally kept calling Treasure "Amber" for a reason. She must be on his mind #MarriageBootCamp." "Mally wants a piece of Amber for sure that's why he keeps calling her Treasure Amber #MarriageBootCamp," echoed a fan. Another fan added, "Damn mally got amber on his mind strong as hell #hiphopbootcamp #MarriageBootCamp."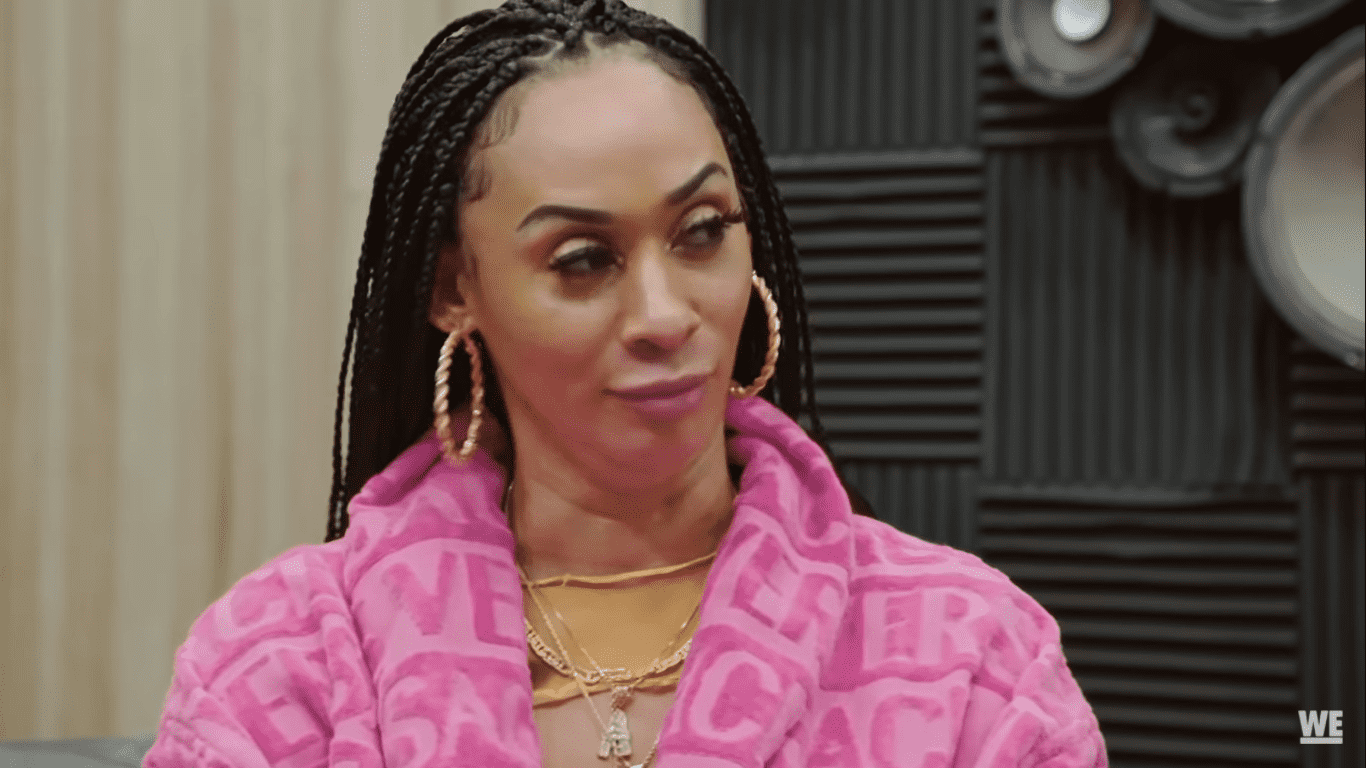 If you're wondering about Mally and Tresure's current relationship status, then it looks like the couple may have split up. The two reality stars have unfollowed each other on social media, and don't have any trace of each other on their respective social media handles either. Although we will have to watch the entire 'MBC' season to find out what pushed the couple apart. Coming into the show, Mally expressed concerns over Tresure's drinking problems, while she felt that their long-distance relationship was creating a wedge between them. We can't wait to watch how things play out between the couple.
'Marriage Boot Camp: Hip Hop Edition' Season 16 airs every Thursday at 9/8c on WE tv.
Share this article:
did marriage boot camp stars mally mall tresure price split calls her amber fans react unfollow