'Crossword Mysteries: Riddle Me Dead' Full Cast List: Meet Lacey Chabert, Brennan Elliot and others from Hallmark movie Hallmark's upcoming movie in the 'Crossword Mysteries' series, titled 'Riddle Me Dead', is undoubtedly going to keep the viewers at the edge of their seats with another engaging storyline. The movie will reunite Tess Harper (Lacey Chabert) and Detective Logan O'Connor (Brennan Elliott) for another case. Tess gets invited to be a part of a popular game show, but when the host is unexpectedly murdered, she and Detective Logan O'Connor seek to uncover who was behind it all.

With Lacey Chabert and Brennan Elliot in leading roles, the viewers can expect the movie to be filled with amazing sequences and a lot of twists and turns.
RELATED ARTICLES
'One Perfect Wedding' Full Cast List: Meet Taylor Cole, Jack Turner and other actors from Hallmark's spellbinding movie
'Don't Go Breaking My Heart' Full Cast List: Meet Italia Ricci, Ryan Paevey and rest of the actors from Hallmark's enchanting love story
Let's now meet the cast of Hallmark's latest murder mystery.
FULL MOVIE CAST
Lacey Chabert as Tess Harper
Born on September 30, 1982, Lacey Nicole Chabert is an accomplished actress who started her professional acting career in 1991 with the TV movie 'A Little Piece of Heaven'. One of her first roles was playing Erica Kane's daughter on 'All My Children'. She was the third actress to play Bianca Montgomery, playing the part from 1992 until 1993.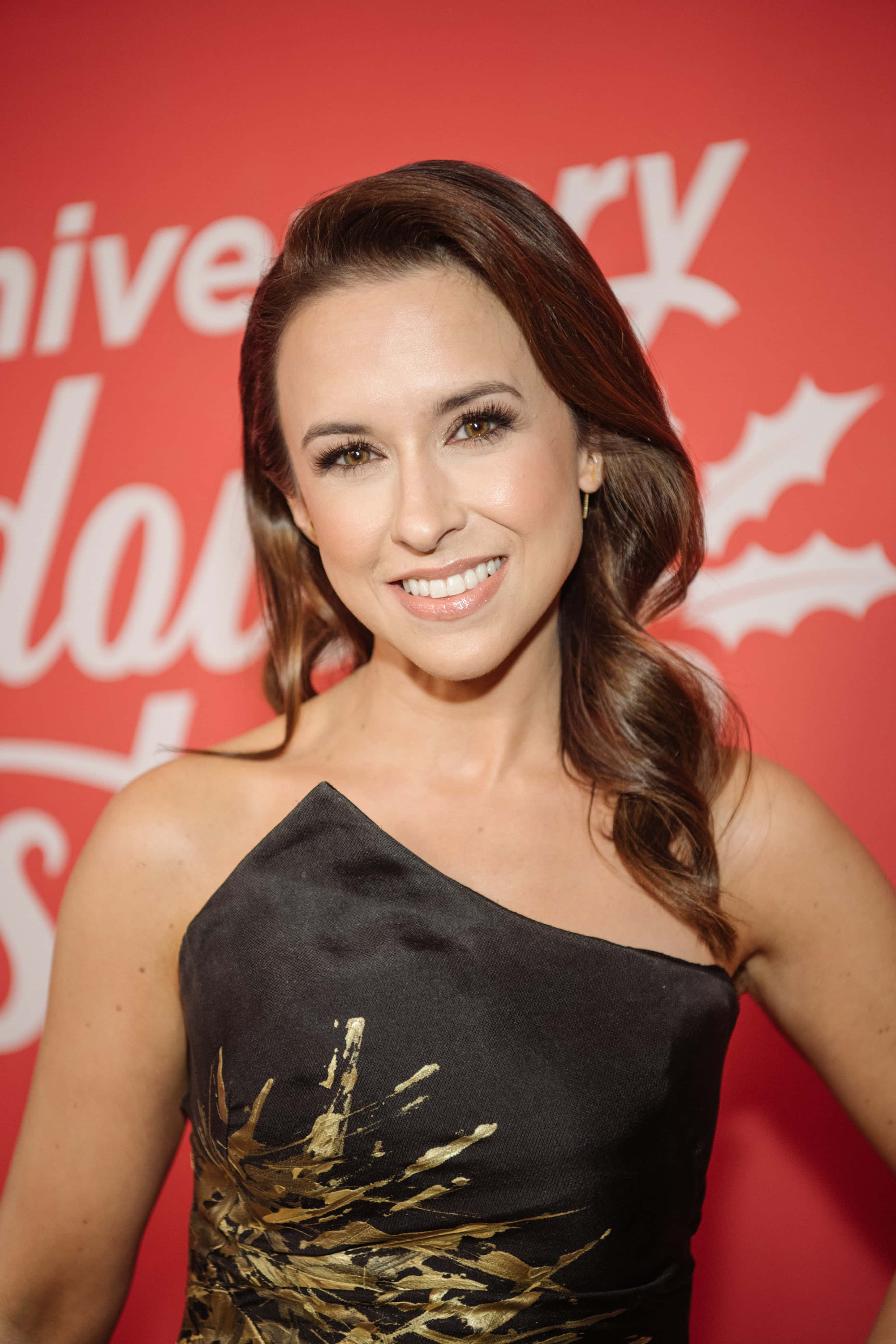 The actress gained wider prominence after her role in the TV series 'Party of Five' in 1994. She was a series regular and portrayed the character of Claudia Salinger for six seasons. She also won the Best Performance by a Young Actress in a Drama Television Series award at the YoungStar Awards for 'Party of Five'.

Her film credits include 'Lost in Space' (1998), 'Not Another Teen Movie' (2001), and 'Daddy Day Care' (2003), and had leading roles in 'Mean Girls' (2004) and 'Dirty Deeds' (2005). Apart from the aforementioned projects, she has also appeared in 18 Hallmark movies.

'All of my Heart: Inn Love', 'My Secret Valentine', 'Christmas in Rome', 'Christmas Waltz', and 'Pride, Prejudice and Mistleote' are some of the Hallmark movies that she has appeared on.
Brennan Elliott as Logan O'Connor
Canadian actor Brenna Elliott has been a part of the entertainment industry since 1991 and made her Television debut with a short movie called 'Tom Cochrane: Life Is a Highway'. He made guest appearances in several projects between 1991 and 1999. However, his moment of glory came in 2000 when he portrayed the character of Dr. Nick Biancavilla in the Lifetime medical drama series, 'Strong Medicine'.

Among his most prominent roles are his leading roles in the movies movies 'The Silencer' and 'G-Saviour'. He has also featured on various TV projects such as 'Madison', 'The Outer Limits', 'House MD', 'Criminal Minds', 'Grey's Anatomy', and 'Desperate Housewives'.

Just like Chabert, Elliott has also been a part of various Hallmark movies like 'All of my Heart', 'A Christmas Melody', 'Love You Like Christmas', 'All of my Heart: The Wedding' and many more.
Barbara Niven as Candace
Niven has one of the prominent stars in the entertainment industry and has been working since 1986. The critically-acclaimed actress made her feature film debut with the Hallmark movie 'Promise' in 1986. Niven received universal acclaim for her acting skills and quickly became one of the most hard-working people in the industry.
She served for three years on the National Board of Directors for the Screen Actors Guild. Niven also has appeared in guest roles on numerous television series, including 'ER', 'Cold Case', 'Las Vegas', 'NCIS', 'Charmed', 'Eli Stone', and 'Parks and Recreation'.

Niven started her career with Hallmark and has been a part of numerous movies that have been released by the network. 'A Carol Christmas', 'Wedding Daze', 'McBride: Semper Fi', 'Moonlight & Mistletoe', 'Back to You and Me', and 'A Christmas Detour' are some of the Hallmark projects that she has been part of.

She is also a motivational speaker, media trainer, and animal rights activist, and spokesperson, as a National Ambassador for American Humane.
Jon Cor as Hunter Hall
Born in Ontario, Canada, Jon Cor is known for his roles in TV shows like 'Beaver Falls', 'Being Erica' and 'Shadowhunters'. The actor has made cameo appearances in dozens of television programs such as 'Degrassi: The Next Generation', 'Suits', 'Dark Matter', 'Supernatural' and 'The Flash'.

Excited about 'Crossword Mysteries: Riddle Me Dead'? Catch the movie exclusively on Hallmark Channel on Sunday, April 11, at 8 pm ET.