Pastor Craig Duke fired for appearing in drag for HBO docu to support pansexual daughter An Indiana pastor was fired after he appeared in drag to support the LGBTQ+ community in HBO's 'We're here' documentary series. In one of the episodes, pastor Craig Duke is shown dressed in drag as he voices his support for the queer and non-binary community. Craig's daughter is also pansexual and Duke's appearance on the documentary series was reportedly also a show of support to her.
People who know the pastor in his hometown in Evansville, Indiana, have been quite sympathetic and are helping him find a new job. In the meantime, they have also started a campaign on GoFundMe to help him as he looks for a new job. One of the statements on the page of GoFundMe said, "Unfortunately, Craig's participation in this show caused much turmoil in the church that he was serving at the time and ultimately lead to him being 'relieved of pastoral duties' at the church."
READ MORE
How many Americans identify as LGBT? It's a record 5.6% of US adults with 'Generation Z' driving growth: Poll
'Gender Queer': Texas mom furious as book depicting oral sex is seen in school library
The story was first reported by Queerty. According to the statement on GoFundMe, Craig Duke will be "working on a very reduced salary in the church until February 28, after which he will be terminated from his job." The fundraiser page also described him as "a man of faith, a father, a husband, a social justice advocate, and ally for the LGBTQIA+ community." Previously, Duke has also fought for a fully inclusive church that is welcoming to people of all races, all genders, and all sexual orientations.
The creator of the show has also spoken to People magazine and said that even though they expected resistance against their show, they did not expect this to go this far, and for this to happen to Craig.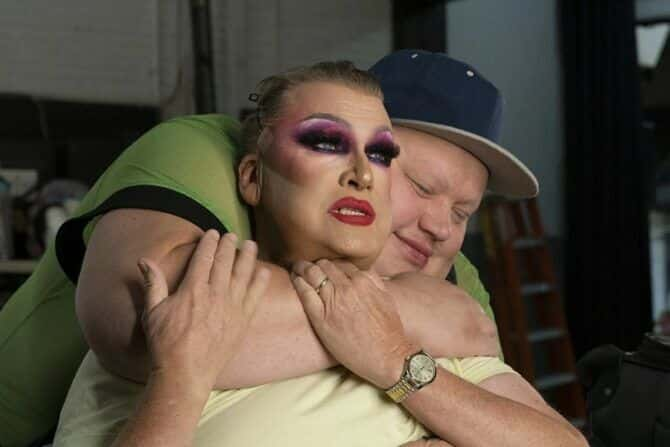 The church in which Mr. Duke worked, Newburgh United Methodist Church, has not talked to any media outlets yet. However, they have shared a letter with People magazine and shared that the information being shared about Craig "has been less than completely accurate."
The statement of the church said, "No single resolution will be satisfactory to all. I have received numerous calls and emails that are highly critical of Craig's actions, and I have received numerous messages of support for him. In such a polarized climate, our main intent is to foster an environment in which both NUMC and the Duke family can move forward in GRACE."
Some of the co-stars of the show have extended their support for Craig on Twitter. One of his co-stars, Eureka has tweeted and said, "Everyone met Pastor Craig a couple of weeks ago on the Evansville, IN episode of #WereHere Sadly his participation in the show has caused the Church to "relieve him of his pastoral duties." If you can donate, great! If you can't, please share!"
---
Everyone met Pastor Craig a couple of weeks ago on the Evansville, IN episode of #WereHere Sadly his participation in the show has caused the Church to "relieve him of his pastoral duties."
If you can donate, great! If you can't, please share! https://t.co/IgUYnaA4Az

— Eureka! (they/them/theirs) 🐘👑 (@eurekaohara) December 5, 2021
---