Killer dad Chris Watts' body language decoded: 'Look of pleasure' to shrug, these 4 gestures proved he was guilty The killing of the Watts family is a tragedy that is lacerated in the minds of many. The brutal murders of Shanann Watts, four-year-old Bella and three-year-old Celeste at the hands of Chris Watts shocked the world. After the Frederick, Colorado man killed his family, he claimed that he had nothing to do with their disappearance and kept up the pretense of being a concerned father and husband for two whole days.
He also released a video appeal for their safe return home and expressed the pain he was going through after their disappearance. Incidentally, it is this very video that body language experts say had dead giveaways that pointed to Chris' guilt.
RELATED ARTICLES
'A fate worse than death': Chris Watts spent 36th birthday alone as he's an 'outcast even among criminals'
Chris Watts exchanging letters with women who think he's handsome and want to 'romantically connect with him'
In the new true-crime documentary 'Chris Watts: A Faking It Special', which is available to stream on Discovery+, British body language expert Dr Cliff Lansley analyzes footage of Chris that was taken after the murders and he breaks down the many giveaways that reveal the man's guilt.
Speaking about Chris' video appeal for the television, Dr Lansley points out that Chris made a "cluster" of four gestures that suggested he was lying. The expert then proceeds to break down this behavior. The first clue is apparently Chris' expression of pleasure when saying he "wants his family back". You can watch the video here. Here is a look at the four gestures.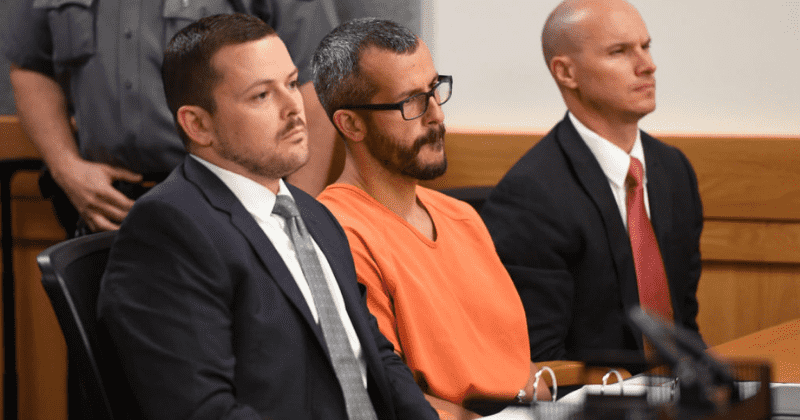 An indicator of genuine pleasure
"If you look at Watts' face in more detail with a close-up, on the left-hand side you'll see baseline. This is Watts' normal face during the non-emotional parts of the interview," Dr Lansley says, comparing two images of Chris' face. "But on the right, when he says, 'I just want them back', and he's talking about his children here, you see the lip corners raised; you see the eyes tighten. His cheeks are raised. This combination of these two muscles is an indicator of genuine pleasure."
A shrug
Towards the end of the interview, Chris looked at the camera in an attempt to directly appeal to Shanann, Bella and Celeste to come home. At this point, his body apparently continued to give away clues pointing towards his guilt. "While he's saying that, he slings out a left hand — a hand shrug — which rotates anticlockwise," Cliff notes as he examines the footage. "Now, a single hand shrug is not enough for a behavioral analyst to rely on, but when he closes his eyes for a full second, and you see a slight head shake no when he's making the claim he wants them back, we've got a cluster of four behaviors which say there's nothing in this statement that you have confidence in, because it's not true."
Self-involved behavior
Dawn Archer, a professor of linguistics at Manchester Metropolitan University, reportedly said that Chris's insincerity is also reflected in his speech. "It's about him. And there's a lot of if "I" statements in there. He then focuses on his apparent despair, but there's no matching effect in the voice; we don't hear that despair. More red flags."
Uneasiness quite obvious
In the new documentary, makers have also included police bodycam footage that was taken of Chris in the early hours of the disappearance. He had just reported that his family was missing and it looked as though he was trying to help the authorities look for them. According to Dr Lansley, even then, his unease at potentially being caught was starting to show.
"We've got the swaying, we have the double-handed hand shrug, and we have a volume drop," Cliff explained. "The swaying shows anxiety, so there's anxiety going on. He's making an affirmative claim that she was still here when I was here at 5.15 am, but his hands are doing a partial gesture — it's leakage, you can just see it on the bottom of the screen — so that small movement of the hands, the rotation, is what we call a double-handed shrug, which is part of the full gesture 'I have no confidence in what I've just said'."
Experts also pointed out the footage from the cops that show a 'fidgety' Chris who was on edge while joining the police to view footage captured by a neighbor's CCTV camera. This is the footage that shows his truck's movements on the night he killed his family. At the time, he was acting concerned and left shortly afterward. The neighbor would go on to tell the cop right then and there that Chris was acting suspicious, and how he is never anxious or shifty.