'Chad' Joe Biden cracks racy wife joke, sense of humor applauded President Joe Biden's sense of humor may not be for everyone. At the White House on Wednesday, September 8, two days after Labor Day — the federal holiday is celebrated on the first Monday in September — the US President spoke about his relationship with unions. And at the same time, he made a joke about sleeping with a National Education Association member.
"By the way, of course, I sleep with an NEA member every night," Biden told a crowd gathered in the East Room. "Same one. Same one," he added. He was, of course, referring to his wife, Dr Jill Biden, who has been a longtime member of the NEA. "Jill had her first day of full-time teaching yesterday — this year, back to school," Biden also said.
RELATED ARTICLES
Jill Biden tells NOVA colleagues she's 'not a first lady', slammed over 'boutique job'
What type of doctor is Jill Biden? Fishnet controversy isn't the first time FLOTUS has faced flak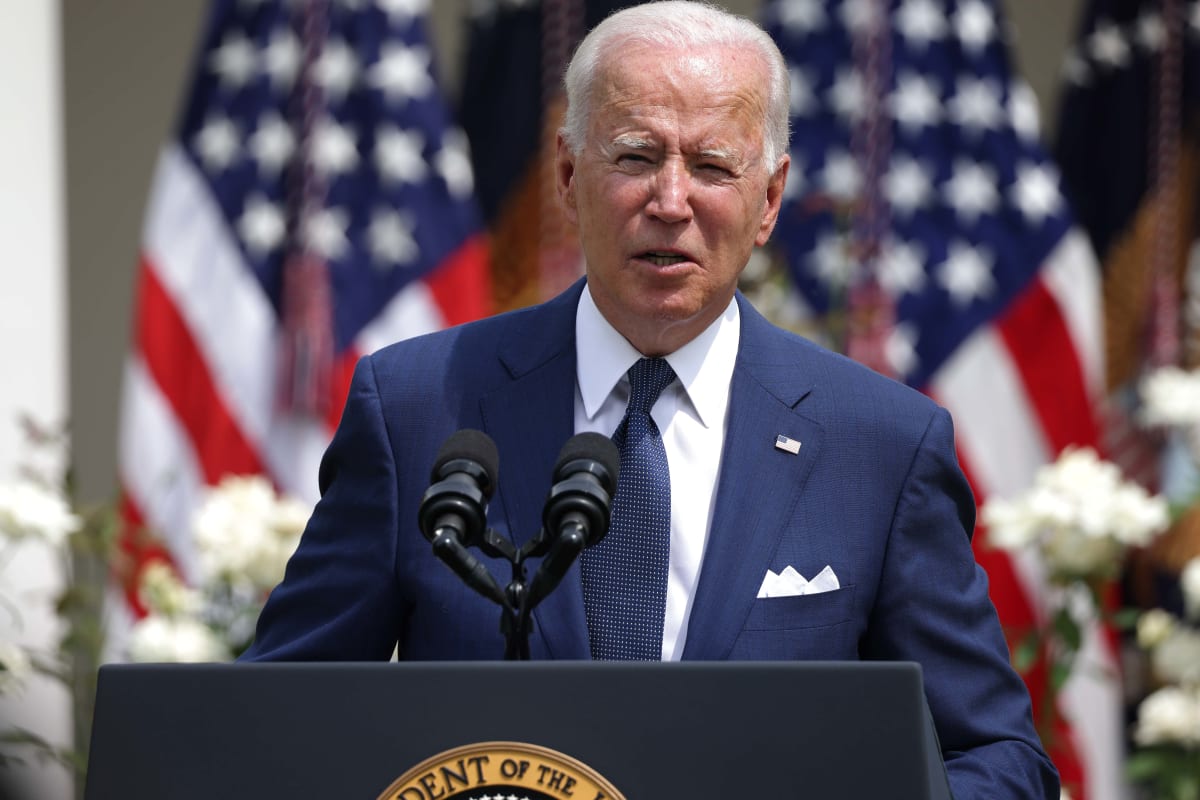 Dr Biden headed back to the classroom at Northern Virginia Community College on Tuesday, September 7, as the first presidential spouse to hold a full-time job while also serving her duties as first lady. She was also the first second lady to continue with her full-time career while her husband was serving as vice president.
As per reports, Dr Biden is teaching two sections of an introductory academic writing course this semester, with one section fully in-person, and the other being a hybrid model of in-person and online learning. ABC News reported that throughout the pandemic, she has advocated for the importance of returning to in-person instruction. Dr Biden said earlier, "I know that classrooms are so much more than places where our children learn math and reading."
As per Elizabeth Natalle, a founding and board member of the First Ladies Association for Research and Education, an organization that promotes and publicizes the contributions of First Ladies, Jill Biden's dual career as a first lady and a professor is historic. "I think Jill Biden is very purposefully being quite vocal about her title, about her professionalism, about her work as a way to inspire and be a role model for American women and for girls growing up," she said.
Dr Biden has her doctorate of education in educational leadership from the University of Delaware. In December 2020, shortly after Joe Biden was declared president-elect, a Wall Street Journal column written by Joseph Epstein, titled, 'Is There a Doctor in the White House? Not if You Need an M.D.' caused controversy.
In the column, Epstein wrote, "Madame First Lady — Mrs Biden — Jill — kiddo: a bit of advice on what may seem like a small but I think is a not unimportant matter. Any chance you might drop the 'Dr' before your name? 'Dr Jill Biden' sounds and feels fraudulent, not to say a touch comic." Following the column and the subsequent Twitter storm it caused, Dr Biden commented on the issue. "That was such a surprise," she said in an interview alongside her husband on 'The Late Show With Stephen Colbert'. "It was really the tone of it that I think that — you know, he called me kiddo. And one of the things I'm most proud of is my doctorate. I mean I worked so hard for it."
President Biden's joke about "sleeping" with his wife, an NEA member found positive reactions. One Twitter user wrote, "It was funny. I didn't think Joe had that kind of sense of humor. Makes me like him even more." Another person said, "Funny adult humor that threatens no one. A nice change." One tweet read, "joe biden is such a chad." Another said, "Joe Biden is a Wife Guy." One person wrote, "I love when he says this type of stuff, the man is great at one liners."