CESE Online Global Summit: Sexual dysfunction to addiction, how Internet pornography is changing us Pornography is a pretty controversial subject and has been around for ages. However, indulgence in adult entertainment content varies. One one side of the spectrum, there are people who are not interested in it, and on the other side, there are people who are addicted to it to the point that they cannot go a day without watching it. Although porn addiction is not an official diagnosis recognized by the American Psychiatric Association (APA), the relentless and unmanageable compulsion to watch X-rated content is as problematic to people as other behavioral addictions. The National Center on Sexual Exploitation (NCOSE) is hosting its annual Coalition to End Sexual Exploitation (CESE) global summit virtually this year. In one of its first sessions, the summit focused on how internet porn is changing us. It featured a talk from author and recovery coach for problematic pornography use, Noah Church.
While addiction and sexual dysfunction are the two most discussed outcomes, Church covered the key points in understanding the consequences of long-term internet pornography use. Consistent use of pornography can feed into various other aspects of sexual exploitation. Hence it is imperative we understand how pornography and internet pornography specifically can change a person especially when they are raised with it from adolescent years to adulthood.
Escalation in addiction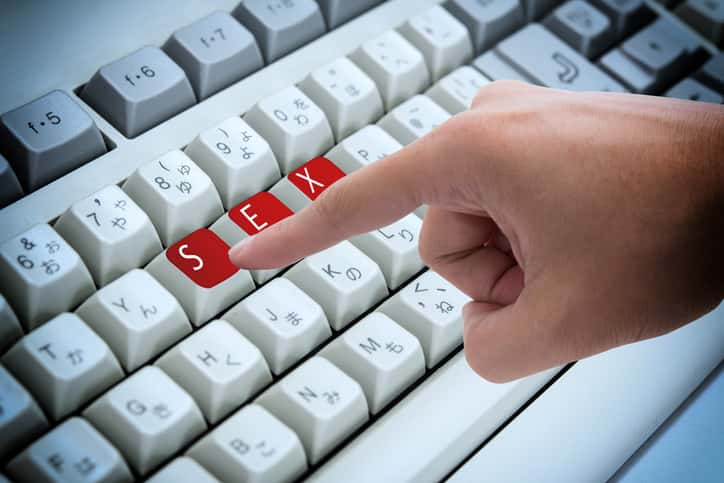 Escalation in terms of porn addiction is "the process of intentionally increasing stimulation by means of quantity, quality or mode in response to rising tolerance", when watching the same old porn content just doesn't suffice anymore. Church alludes to how a beer drinker who starts getting a good buzz from consuming the alcohol over time will need something a bit harder or move onto another stimulant or depressive. It's the same in the case of internet pornography, save for the fact that it offers an inexhaustible potential for escalation with an array of new genres. "Many users find themselves caught in this cycle of climbing a ladder going from one genre of pornography to the next", said Church.
He points out that there are other means of escalation in addition to climbing that ladder of genres: seeing out more extreme content, hoarding a collection of pornography, purchasing memberships at niche sites for ready access to the desired content and attempting to manifest dramatized porn into real life by convincing a sexual partner to mimic what they had seen in the porn video. "Pornography use is certainly a gateway to purchasing sex in the real world and is thus providing demand for that industry for sex trafficking," Church added.
He also talked about escalation in consuming illegal content, which happens when people realize that they can "pair other strong emotions with arousal in order to give themselves that spike of stimulation that they now need in order to penetrate through their desensitization and give them the rush that they're looking for." These emotions are not necessarily positive and can vary from fear to disgust. What's more shocking than illegal content like bestiality is content featuring minors. "To some, these are just more rungs on that ladder of escalation and that might've lost all perspective and clarity of mind to recognize just how damaging and immoral and illegal these actions are," Church concurred. "And they've already had years of rationalizing to themselves. Why it's perfectly okay to look at XYZ thing on the computer. It's just fantasy, it's just thought, it's harmless." These people are not pedophiles. Rather, this is a product of porn reduced escalation.
Tolerance
In the broader aspect of addiction, tolerance is the biological and neurological process by which a user becomes less sensitive to a frequently used substance or behavior. Sexuality, in reality, is more malleable than it is generally perceived. In the process of escalation and tolerance over periods of years, people experience altered sexual preferences, Church explained. The shift from what used to excite them, that no longer makes them feel anything, to new content. They get aroused at whatever they have escalated to, which may sometimes be dramatically and distressingly different from what once used to appeal to them. Abstaining from pornography long enough and in process of recovery, Church affirms that people tend to find porn-induced desires fading into the backgrounds and sometimes even disappearing completely.
Sexual Orientation Obsessive-Compulsive Disorder
Obsessive-Compulsive Disorder is characterized by compulsions to perform a certain activity over and over again, or obsessions about certain thought patterns, Church elaborated. In this sense, he defined Sexual Orientation Obsessive Compulsive Disorder (SOOCD) as the compulsion to reassure oneself of their sexual orientation. According to Church, these can happen in different circumstances. For instance, a virginal young man who has never had sex tries to engage in it but fails because of a porn-induced sexual dysfunction. This leads them to start thinking that it would have to do with their sexual orientation.
It could happen "even though they have been fantasizing about women and watching pornography featuring women for years at this point", Church observes, or it could also happen if "someone who has escalated to content depicting scenarios that run contrary to their more innate sexual orientation that they first felt they had before they started using pornography." He also notes that people who develop SOOCD have had other OCD tendencies in the person. However, Church's clients have told him that this is the worst their OCD has ever been. "It often takes over someone's life and really limits the quality of their life and can lead to persistent anxiety, depression, and suicidal ideation", he noted.
Interpersonal issues
Another dire consequence of frequent porn use that Church touches upon is interpersonal issues of the addicted person. Some men suffer from performance anxiety seek medical help. While few may only be paranoid about it, for others its more emotional, psychological, and anxiety-based. "After years of using pornography and having failed attempts at sex often cause a great deal of emotional distress", Church explained. "That anxiety does build, and they might develop performance anxiety. And even after a completely recovering physically and neurologically from a point of view, they might find themselves unable to have sex and to become aroused because there is still that mental block."
Here the problem becomes psychological rather than neurological and these people can benefit from seeking help from a counselor or a sex therapist "in order to regain comfort and trust and enjoyment and physically intimate encounters with their partner."
Signs and symptoms
A sign or symptom that is consistent in porn users is emotional detachment from one's daily life and a lack of motivation and joy. The most exciting thing in their lives is pornography. "That happens because desensitization doesn't just affect the sexual stimulation in the sex drive, it affects every aspect of their lives", Church said. "Everything is connected and people who do quit find themselves often feeling like the emotional color is bleeding back into the world".
The desensitization also means that they feel less connected to others, less empathetic, and find a long recovery. "Pornography is very good at teaching us and training us to always be seeking novelty", Church added. "To get bored quickly and to move on, which is not a very helpful quality for maintaining a longterm relationship."
Withdrawal symptoms
When addicts start attempting to quit porn and realize that it is doing them more harm than good, the road to recovery isn't exactly smooth sailing. With or without relapse, porn users find themselves experiences several withdrawal symptoms. These include mood swings, generalized anxiety, panic attacks, depression, vivid pornographic or sexual dreams, severe urges to seek out porn, or vice versa. These withdrawal symptoms tend to dissipate within three months of quitting pornography use as long as they don't relapse. It can, however, be distinguished from post-acute withdrawal syndrome (POS), which refers to symptoms that linger for longer, sometimes up to two or three years. These include chronic fatigue, low libido, concentration, and memory problems, disturbed, sleep, depression, and mood swings.
"People can mute a lot of the negatives with that help and support and enhance the positives, rediscovering who they are without pornography in their lives, rediscovering the joys of intimacy, growing in emotional maturity and becoming much more satisfied with their lives along this journey," Church asserted. "One thing I'd like to stress is that complacency and relapse can quickly bring back all of these problems," he added.
If you or someone you know may be a victim of trafficking, call the national human trafficking hotline at 888-373-7888 or text "HELP" to 233-733.