Cal and Linda Dunham: Fully vaxxed couple die from Covid minute apart holding hands A Michigan couple who were fully vaxxed died from Covid-19 while holding hands on September 26, their family confirmed. Cal and Linda Dunham died a minute apart from each other at a hospital in Grand Rapids, Michigan. Reportedly, both took Covid-19 very seriously, and "did everything to protocol the way it should be done." Nonetheless, they still succumbed to the virus, prompting the family to issue calls to take the pandemic seriously.
As we have previously reported, fully vaccinated individuals can also die from Covid, like the Dunham's because of 'breakthrough Covid'. Since first being reported in June, a small percentage of Americans have died from the virus despite big vaccinated, like flight attendant Maurice Shepperson. Nonetheless, the CDC and Biden administration has been pushing everyone to get vaccinated, since unvaxxed people represent over 90% of current hospitalizations and deaths.
RELATED ARTICLES
Vaccines have been mandatory for years, so why the drama over Covid-19?
Is Oscar De La Hoya OK? Boxer pulls out of comeback fight due to breakthrough Covid
As the CDC explained, no vaccine is 100% effective which is why cases of breakthrough Covid can occur. To further reduce such chances, the FDA and CDC have now approved 'booster' jabs of the vaccine, but only for those above 65 years old, or with high-risk conditions. It's unclear if the Dunham's received their booster shot, given that it was approved just days ago on September 22.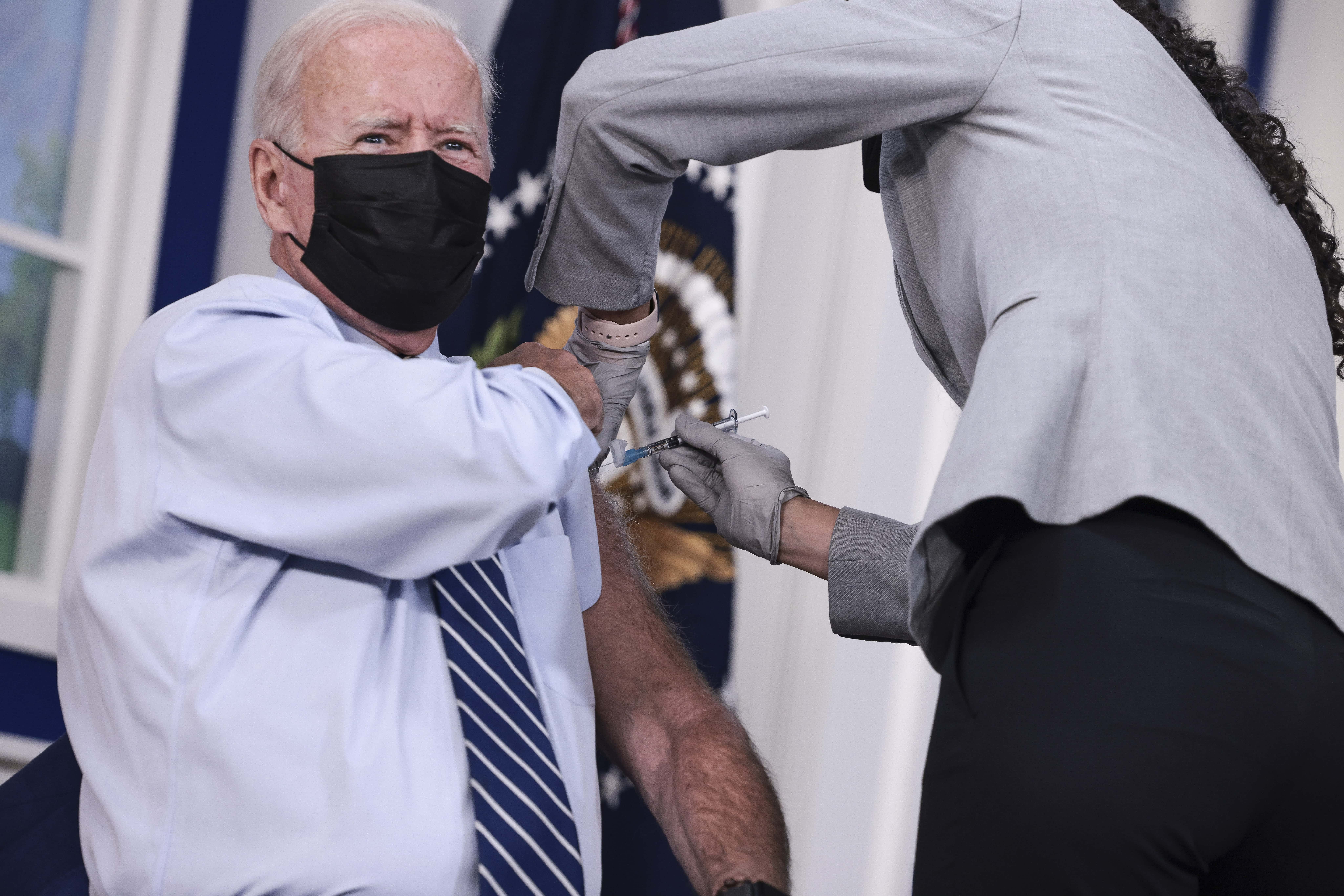 Cal, Linda die holding hands a minute apart
The couple did everything together, their daughter Sarah told Fox17. "The love that they found together after a previous marriage is fantastic," she noted. Cal and Linda got fully jabbed months ago, but still followed most guidance Sarah noted. "They did everything right, they did everything to protocol the way it should be done," she said, but somehow, the couple still contracted Covid-19.
It's unclear when and how that happened, but the signs first appeared during a camping trip in early September. "(My dad) called me before our family camping trip and said he wasn't feeling good but he thinks it's just like sinus, and (mom) caught it and she's like, he gave me his cold," Sarah explained. Nonetheless, they decided to go ahead with their trip. On the third day though, the duo decided, "we've got to go because we don't feel well". So Sarah packed them up, and they returned home.
Days later, both Cal and Linda were hospitalized and put on a ventilator. Reportedly, they had preexisting conditions that made the situation worse. By September 26, doctors confirmed that there was nothing else that could be done and that they would have to come off life support the next day. "They had other plans," Sarah said. "It was Sunday and dad's like, 'you know what? This is what we're going to do today'," she added.
The couple was then wheeled into a room together, where Cal passed away at 11:07 AM. At 11:08 AM, Linda followed holding her husband's hand as they were next to each other. "She always joked and said 'well, you're going to go before I am, I'll be right there behind you, I promise.' And she really was, like she really was right there behind him," Sarah noted. But any solace that her parents are together in death was also cut short, but the anger of knowing many Americans still don't take Covid seriously.
"I'm angry because so many people are like, 'if I catch Covid, I catch Covid that's what it is.' No, it's not," she added. Over the past few months, many notable anti-vaxxers have changed their tune after stints in the hospital. Nonetheless, others like Mike Lindell and Joe Rogan continue to endorse unapproved treatments like Ivermectin and anti-vaccine ideologies over proved vaccinations.
Sarah is now raising funds for the funeral of her parents via GoFundMe. At the time of reporting, the fundraiser reached $1,135 of its $10,000 goal. "As this passing was unexpected, the immediate family has had less than a month to wrap their hearts and finances around this significant loss," the description notes, and asks people to "storm the heavens with prayers" for the family.
Share this article:
cal linda dunham fully vaxxed couple die covid 19 holding hands minute apart michigan