Is Oscar De La Hoya OK? Boxer pulls out of comeback fight due to breakthrough Covid
The 48-year-old boxer revealed that he had Covid despite being fully vaccinated, days before fight against Belfort Oscar De La Hoya in the hospital (L) and outside the Staples Arena in Los Angeles (R). (Oscar De La Hoya/Instagram)
As the Delta variant continues to spread through the US, more and more people are getting "breakthrough Covid", i.e. catching Covid-19 despite being fully vaccinated. The latest to suffer this tragic turn of events is boxer Oscar De La Hoya, who has had to pull out of his upcoming bout against former UFC champion Vitor Belfort. De La Hoya was scheduled to fight Belfort at Los Angeles' Staples Center on September 11, but his situation has forced a change of plans.
In June, we reported on the death of Joan Barrows, who was diagnosed with Covid-19 despite being fully vaccinated. Recently, flight attendant Maurice Shepperson also died from breakthrough Covid, despite being fully vaxxed and just 36 years old. The Delta strain has also proven deadly for unvaccinated people, who account for over 90% of hospitalizations and deaths. Joe Rogan was recently hospitalized with Covid-19, but appears to have survived the ordeal and is now doing "pretty f---ing good".
RELATED ARTICLES
Is Paul Stanley OK? KISS concert in PA canceled 20 minutes before gates opened
Is Greg Abbott vaxxed? Truth comes out amid Covid diagnosis after viral video of packed event
While Rogan may have escaped death, thousands of Americans around the country aren't so lucky. With cases sharply on the rise, there has never been a greater need to get vaccinated and mask up. De La Hoya is now the latest victim of breakthrough Covid and it appears he's not in great shape. It's testimony to the urgent need to take the Delta strain seriously, mask up, and get vaccinated now.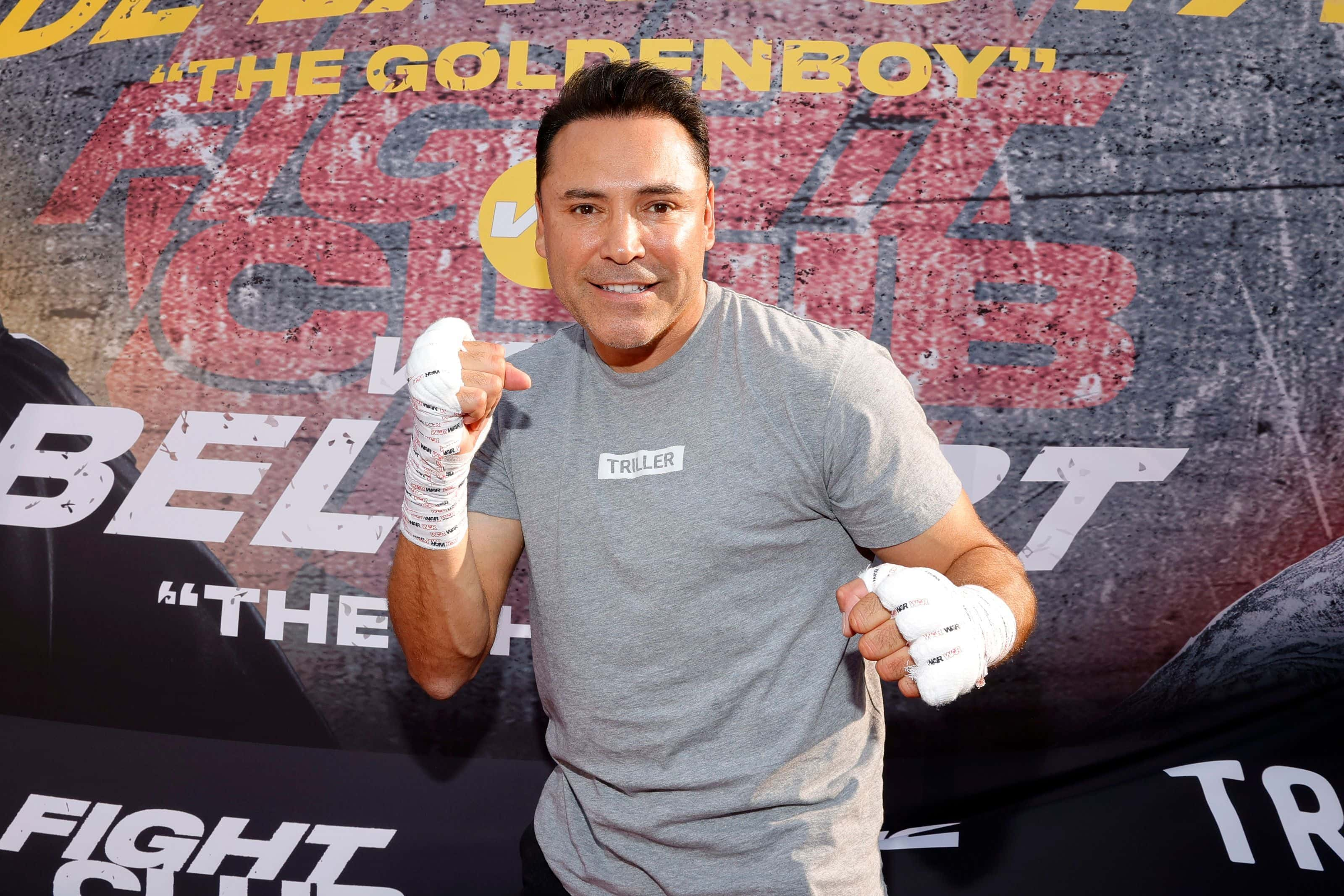 Is Oscar De La Hoya ok?
The boxer revealed his situation via Twitter on September 3. "I wanted you to hear directly from me that despite being fully vaccinated, I contracted Covid and I will not be able to fight next weekend," he said in his Tweet. De La Hoya added, "Preparing for this comeback has been everything to me over the past few months and I want to thank everyone for their tremendous support." Along with the tweet, De La Hoya also shared a video, from the hospital.
Clearly struggling to breathe, he said, "What are the chances of me getting Covid? I've been taking care of myself and this really, really kicked my ass." The short video has caught a lot of attention on social media, with over 500 retweets and 1,000 likes in just a few hours. In a follow-up tweet, he said "I am sure I will be back in the ring before the year is out."
---
Quería que escucharas directamente de mí que a pesar de estar completamente vacunado, contraje Covid y no voy a poder pelear el próximo fin de semana. Prepararme para este regreso ha sido todo para mí durante los últimos meses y quiero agradecer a todos por su tremendo apoyo. pic.twitter.com/9q4NUnccl7

— Oscar De La Hoya (@OscarDeLaHoya) September 3, 2021
---
The good news is, De La Hoya is not on ventilation. He's able to breathe on his own, which is a positive sign. The bad news is though, he is clearly struggling to breathe which means his condition isn't that great. Hopefully, he makes a full recovery soon! In the meantime, the UFC bout against Belfort will go ahead as planned, but without De La Hoya. Triller is reportedly attempting to get boxing legend, Evander Holyfield, to step into the ring in his place.
According to TMZ, Triller is facing the challenge of getting Holyfield approved by the California State Athletic Commission. If the commission doesn't sanction the match, it will reportedly be moved to Florida instead. The September 11 bout was supposed to be The Golden Boy's big return to professional boxing after he hung up the gloves following a bout with Manny Pacquiao in 2008. Instead, it looks like Holyfield will get to make his big return, a decade after he retired.
While breakthrough Covid cases may indicate that the vaccines don't work, that is far from the truth. The CDC says "no vaccines are 100% effective at preventing illness in vaccinated people. There will be a small percentage of fully vaccinated people who still get sick, are hospitalized, or die from COVID-19." That usually happens because a virus strain has mutated, which only happens when it is allowed to replicate, i.e. infect more people.