'Blood and Treasure' renewed for season 2: Release date, season 1 recap, cast, trailers and everything about action-adventure series Sofia Pernas and Matt Barr's new show 'Blood and Treasure' which had premiered in May has been renewed for a second season. Amy Reisenbach, executive vice president of current programs at CBS Entertainment, said "Blood & Treasure' is a fun, escapist adventure with comedic elements filmed in multiple locales around the world that has been a great performer and a wonderful addition to our summer schedule. We've heard the story pitch for season two and look forward to seeing all-new exploits from Russia to Southeast Asia next year," according to a report in Variety,
In an earlier conversation with MEA WorldWide, actor Sofia Pernas and creators Stephen Scaia and Matthew Federman had said that if the show got picked for a second season, it would take the audiences to a new spot in the world and that the adventure will continue for Lexi Vaziri and Danny McNamara.
Release date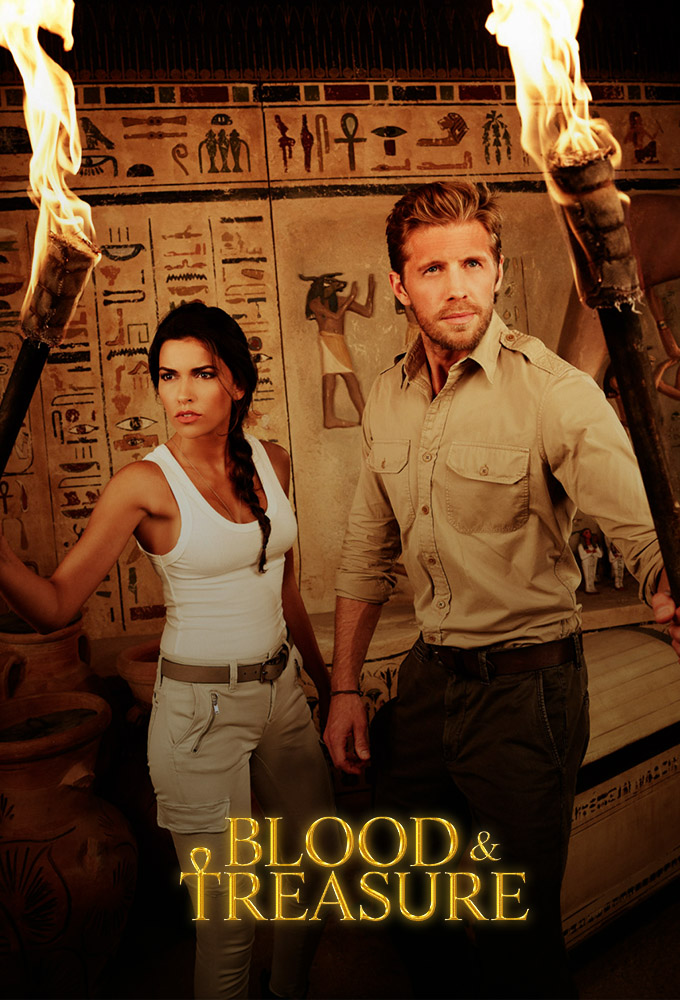 The release date of second season has not been announced.
Plot
The show revolves around a brilliant antiquities expert and an art thief who team up to catch a terrorist who funds his activities through stolen art. Danny McNamara, played by Matt Barr, is a former FBI agent who specializes in art and antiquities. Lexi Vaziri, played by Sofia Pernas, is an art thief who is still haunted by her father's loss. The official synopsis of the show reads, "When terrorist Karim Farouk absconds with a priceless artifact and kidnaps Danny's mentor Dr. Anna Castillo, Danny recruits Lexi to help him bring Farouk to justice and rescue Anna. As they chase down Farouk, they encounter unscrupulous individuals who may either be useful allies or dangerous enemies."
Cast
Matt Barr
Actor Matt Barr will play the role of Danny McNamara in the upcoming show 'Blood and Treasure'. He is a former FBI agent, who specializes in antiques and arts. His mentor gets kidnapped by a terrorist resulting in Danny seeking the help of an art thief.
Sofia Pernas
Actor Sofia Pernas plays the role of Lexi Vaziri, the art thief who thinks her father's death was caused by Danny. She finds herself commissioned by him to help him with his mentor's kidnapping case.
Oded Fehr
Actor Oded Fehr plays the role of the terrorist, Karim Farouk, who funds his activities through stolen art properties. He is also the one who kidnaps Danny's mentor and draws him into a cat-and-mouse chase after he absconds with a priceless piece of art.
Michael James Shaw
Michael James Shaw plays the role of Aiden Shaw, who is an unscrupulous arms dealer. He could either be an ally or an enemy - as he solely acts in self-interest - which has not been revealed so far.
Other cast members:
Katia Winter plays the role of Gwen Karlsson, James Callis of Simon Hardwick, Alicia Coppola as Anna Castillo, and Mark Gagliardi as Father Chuck.
Writer-Director:
The show is written by Matt Federman and Stephen Scaia and is directed by Marc Webb who also directed the films 'The Amazing Spider-Man' and 'The Amazing Spider-Man 2'.
Trailer:
The trailer of 'Blood and Treasure' features Danny and Lexi on an adventure together as they try to find the man who kidnapped Danny's mentor Anna Castillo. It shows the equation that the two lead actors share in the show and also hints at the show being a fun action-adventure that revolves around stolen art properties.
If you like this, you'll love:
'White Collar', 'The Man from U.N.C.L.E', The Ocean's series