'Noncitizens not aliens': Joe Biden administration asks officials to avoid 'dehumanizing terms' for immigrants President Joe Biden is taking a fresh initiative to stop administrative workers from using terms like "alien" and "illegal" when addressing immigrants officially. They are being asked instead to use the term "noncitizen" to describe them.

Tracy Renaud, the acting director of US Citizenship and Immigration Services (USCIS), recently signed a memo to the workers where she advised the use of a "more inclusive language in the agency's outreach efforts, internal documents and in overall communication with stakeholders, partners and the general public", Axios reported on Tuesday, February 16, citing an email sent to USCIS.
RELATED ARTICLES
Joe Biden plans to release new bill this week to help 11M undocumented immigrants, conservatives say 'arrest him'

Joe Biden starts reversing Trump's 'Remain in Mexico' program, to allow asylum seekers to enter US from next week
The move marks a sharp departure from the practice that the previous Donald Trump administration followed. It referred to unauthorized immigrants as "illegal aliens" and even called border crossings as "invasion". Biden has sought to be more humanitarian in his approach to the immigration issue compared to his predecessor and bringing in the new terms is a part of that change.
The Axios report, however, added that the homeland security department did not respond to calls and an email seeking a reaction on the matter. There were also other terms that were being put into use. Like "undocumented noncitizen" or "undocumented individual" was being used in place of "illegal alien" and "integration or civic integration" instead of "assimilation".
Hardliners slam Biden's new immigration language
While immigration advocates were expected to laud the changes in terminology, hardliners were least likely to follow suit. Axios cited Robert Law, who worked for the former Trump administration and is now serving at the Center for Immigration Studies, an anti-immigration think tank, slammed the move. "By statute, 'alien' literally means a person not a US citizen or national. That is not offensive, and neither is 'assimilation'," he said.

Biden found support from his own party on the change of language. Texas Democratic Representative Joaquin Castro, who had introduced a similar proposal in 2015, said the term "alien" is "dehumanizing". Speaking to NBC News in January, Castro said: "The term 'alien' is used as a dehumanizing slur, and should be removed from the language in our statutes. This change might seem symbolic, but it's an important step to restore humanity after years of demonization."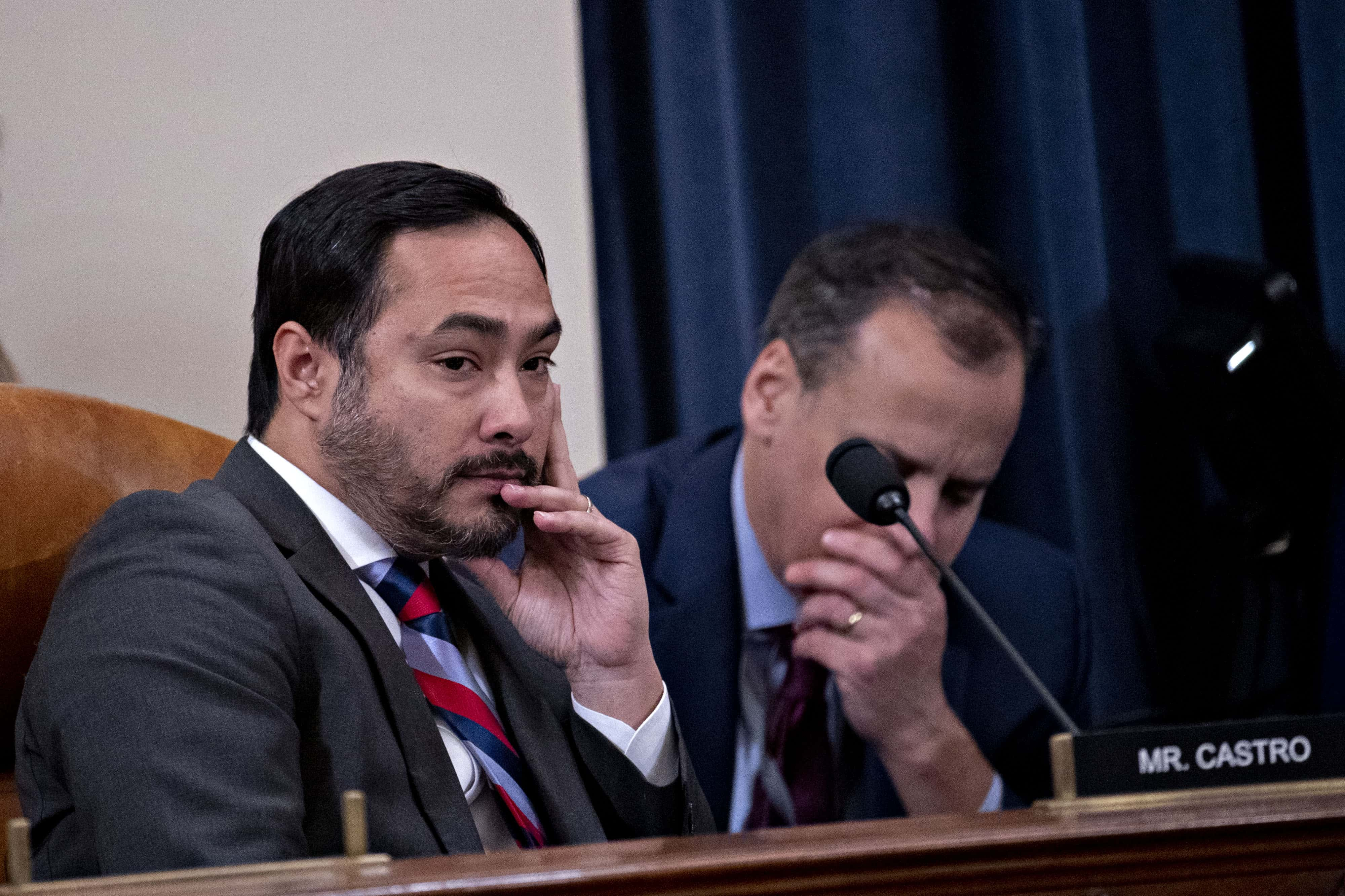 Castro's remark came in reaction to Biden's sweeping immigration reform bill which proposed replacing the term 'alien' from the immigration laws with "noncitizen". Just a day after taking office, Biden made it clear that he wanted to end the use of 'alien' and 'illegal immigrant' as part of his immigration proposal, which also puts these individuals on an eight-year path to citizenship.

Anna Maria Archila, co-executive director of Center for Popular Democracy, also praised "many aspects of the proposed legislation, including the pathway to citizenship" besides "the elimination of the dehumanizing term 'alien' from the law", the NBC report added.

The change in the language also comes as Biden officially halted Pentagon funds from being redirected to the building of Trump's border wall. The president signed an executive order on his very first day in office to stop the wall's construction and has ensured that no new borders come up as part of the former president's 2016 pledge to have a wall across America's entire border with Mexico.
Share this article:
Biden administration asks immigration officials to call immigrants noncitizen instead of alien