Aurora James net worth: AOC's Tax the Rich designer has $1.6M home, a LOT of tax dues Alexandria Ocasio-Cortez's highly talked about 'Tax the Rich' Met Gala dress is very fresh in everyone's mind. But as newer information surrounding the dress emerges, focus shifts to the brains behind the outfit — designer Aurora James, who has now been exposed for avoiding paying taxes owed by her business. With the New York Post accusing James of owing close to $130,000 in taxes, it surely piques one's curiosity over exactly how much her net worth would be.
According to The New York Post, not only has James failed to pay the whopping amount in taxes, but she also has debts in multiple states. This comes after her 'Tax the Rich' dress went viral, thanks to the Congresswoman who took James as her plus one at the 1% attended most elite fashion event of the year. Several dubbed AOC's dress ironic and hypocritical, considering its roughly $12K price and the extravagant $35,000 ticket per head that attendees must pay for the gala.
RELATED ARTICLES
AOC wore $450 earrings and $614 shoes to complete 'Tax the Rich' look at Met Gala
Who paid for AOC's ticket to Met Gala? Rep defends showing up in 'Tax The Rich' gown
What is Aurora James's net worth?
According to the website exactnetworth.com, James has an estimated net worth of $2 million. A large part of the 37-year-old designer and activist's income comes from her fashion brand Brother Vellies which she had founded in 2011. James is also the founder of a non-profit organization called the 15 Percent Pledge, which supports Black-owned businesses. According to The New York Post, it is another LLC James founded in 2011, called Cultural Brokerage Agency, which has most of her debts.
James had reportedly begun her fashion label with $3,500 in savings, with the dream of promoting the world of African artisans. By 2014 spring, she was able to produce the first formal collection from her label, with the help of an all South African crew of shoemakers. She later expanded her brand in countries like Mexico and Honduras and began producing shoes, slippers, desert boots and sandals. Basic flats from James' brand are priced at $285 and $615, while heels soar up to $800 a pair. Continuing to experiment, by 2015, James had started producing handbags for the label, and won that year's CFDA/Vogue Fashion Fund award as well. Since then, her label has been quite popular with activists and artists with celebs like Solange Knowles, Beyonce, Nicki Minaj and Elaine Wleteroth being huge fans of her work.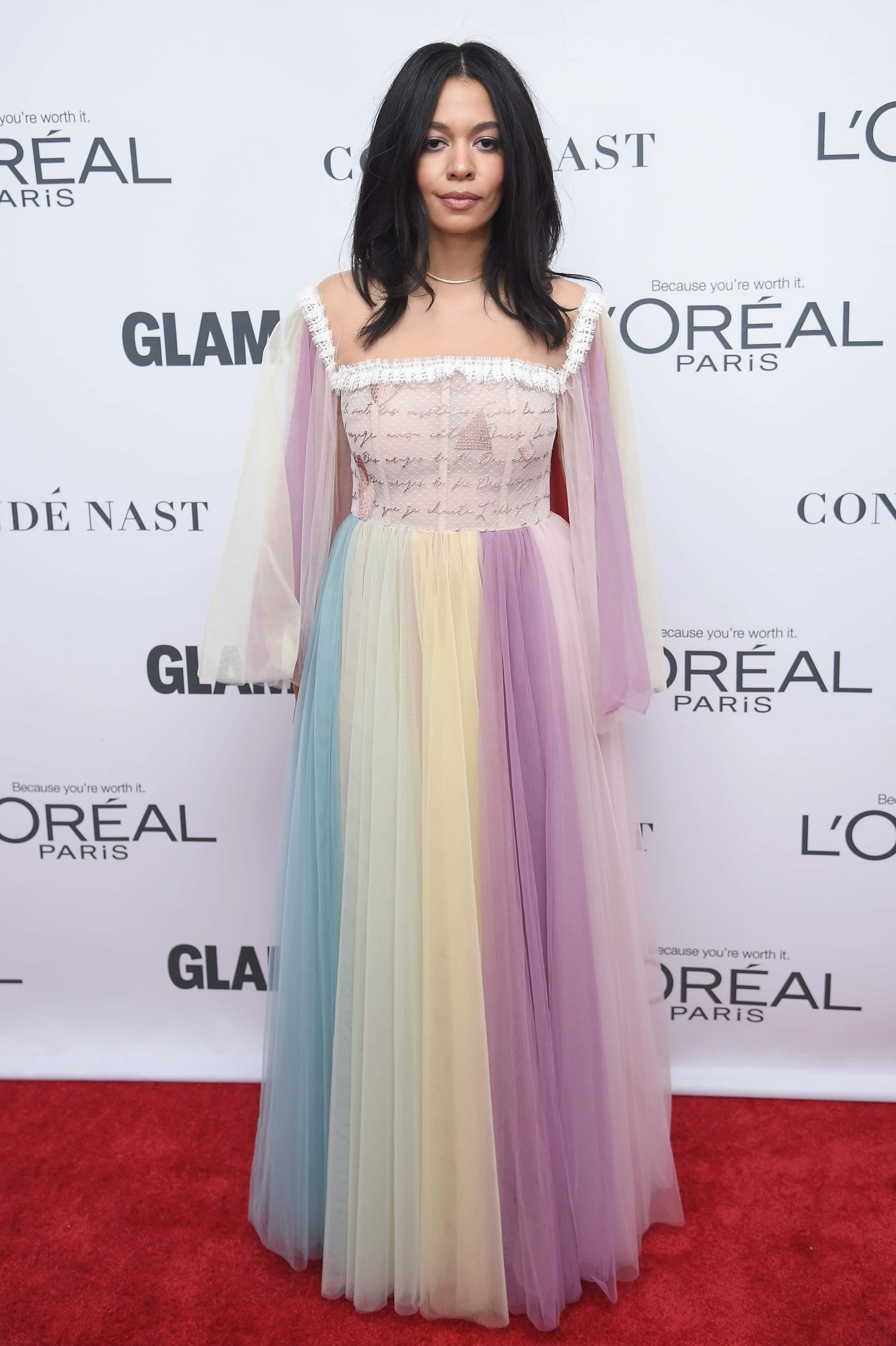 Aurora James tax controversy
With incredible fame and spotlight come immense scrutiny and James is now being criticized for not adhering to her own fashion statement of taxing the rich, despite claiming that the idea behind the design was to send a "powerful message". James' brand's popularity might have won her fans like Rihanna and Meghan Markle but as their celebrity clientele amplified, so did tax warrants against her company.
As of now, the brokerage company has three open tax warrants in New York state for failing to withhold taxes for paychecks totaling $14,798. The Department of Taxation and Finance also shared with The New York Post that these outstanding payments were between 2018 and 2019 but the LLC has been slammed with a total of 15 warrants since 2015. The New York Post also reported that during the pandemic, James' company received $41,666 in pandemic relief aid. And despite her alleged tax woes, the designer purchased a $1.6million Hollywood Hills home in September 2020, over which she currently owes $2,504 in property taxes, reports The New York Post.
Share this article:
Aurora James net worth: AOC's Tax the Rich designer has $1.6M home, a LOT of tax dues