Shadowhunters' Anna Hopkins reveals that things are about to get bumpier on the show
Hopkins' character Lilith had a major agenda in the season — to resurrect her son Jonathan; but how far is she going to be able to deliver on that? Anna Hopkins (IMDb)
In the middle of its successful third season, Shadowhunters has definitely come a long way and from what the face behind one of the iconic characters of this season, Lilith, has to say, it's going to get even bumpier.
Anna Hopkins recently shared how the fierce villain that she so impeccably portrays is about to wreak more havoc — yes, beyond what she already has and let's face it, it's going to be thrilling.
Speaking to Hollywood Life, she shared about this season's spring finale and elaborated on how far Lilith will be able to serve her primary goal - to resurrect her son Jonathan.
As of yet, it is known that Asmodeus - who's going to appear in the finale - is definitely not on Lilith's side.
"He definitely symbolizes some restrictions on her power," Anna spilled about that situation. "I think you're going to see some of her resourcefulness. He's just another thorn in her side with everything else that's happening."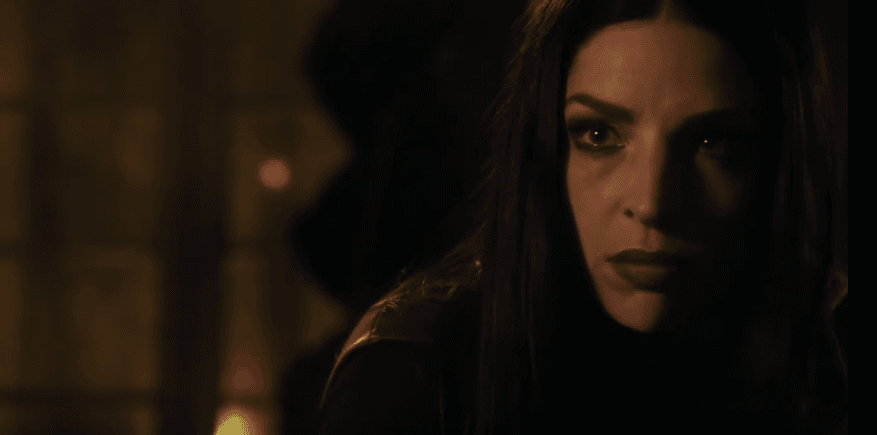 But apart from thorns in her side, Lilith was also able to win the battle where she got one of the shadowhunters, Jace, on her side.
Regarding her next move, she said: "At this point, it's all or nothing with her. Even confronting Magnus was kind of probably in her mind a big no-no because of Asmodeus, but she did it anyway. She's already been so evil and has done so many horrible things, but it's about to get worse for sure. She's being cornered at this point, so you can expect her to do everything that she can."
Yet, her main purpose remains the same - that is to bring back Jonathan. Teasing about the same, she said: "I think that it's going to be a pretty nuanced outcome. It's never really black and white. There's always one problem solved, and then another one arises within that same moment. In a sense, she's going to get what she wants, but it's not going to be really straightforward."
Speaking of straightforward, Anna mentioned something without beating around the bush at all, and it goes out to all the fans who are clinging on to their last hope awaiting the finale.
"They should always be worried, especially in this genre," Anna said. "No one's really safe, which is what makes these types of shows so thrilling. Shadowhunters is no exception to that. The writers are really skilled at constructing some really interesting cliffhangers that have many variables to them. I don't think anyone will be disappointed."